Derek Chauvin's defense attorney Eric Nelson is pulling out all the stop defend him in what seemed likes an indefensible crime. It what seems like an act of desperation he blame bystanders for the moments that led to George Floyd's death. However, prosecutors brought up an Derek Chauvin EMT mace incident that completely invalidates that claim, or so it seems.
Why Does Derek Chauvin Defense Lawyer Eric Nelson Feel Bystanders Contributed to George Floyd Death?
Eric Nelson believes the growing crowd of bystanders around Derek Chauvin caused him to divert his attention away from George Floyd. He says the crowd of people was screaming at the officers, and calling them names like "F****** bum", which they perceived as a threat. Presumably this is his belief as to why the knee was kept on George Floyd's neck so long, which seems ridiculous. Especially, when you take into account the piece of information the prosecutors added in response, which we included below.
Prosecutors Reveal Derek Chauvin Threatened Mace an EMT Trying to Help George Floyd
As Derek Chauvin was kneeling on George Floyd neck, one of the bystanders happened to be a medical professional. Eric Nelson claims Derek Chauvin was distracted by the crowd making him unaware of George Floyd's condition, but how can that be so when a EMT was alerting him? In fact according to prosecutors Derek Chauvin threatened to mace the EMT when she offered to check his pulse and give aid. Derek Chauvin pointed his mace at her while still keeping his knee on George Floyd's neck.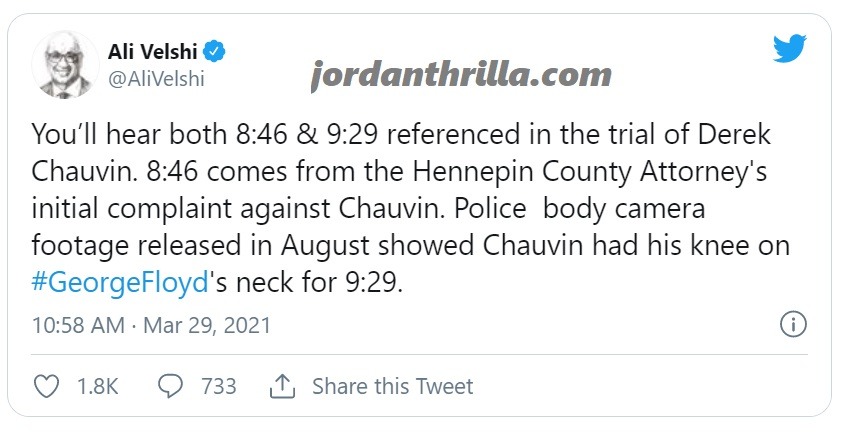 During the entire incident Derek Chauvin had his knee on George Floyd's neck for 9:29, there's just no possible way someone can be distracted that long when the person they were kneeling was literally saying he can't breath over and over. Even less likely when you considered the EMT interaction with Derek Chauvin.
Author: JordanThrilla Staff