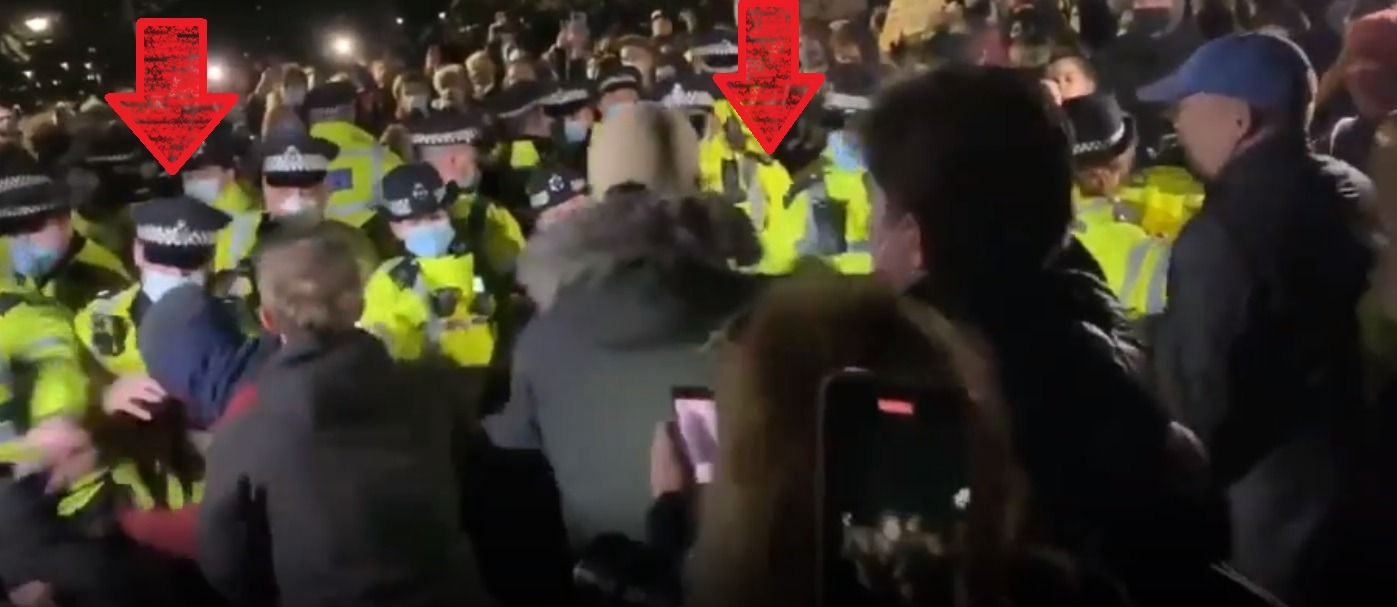 The protests for Sarah Everard getting murdered by a Police Officer are already turning violent. During a Clapham Common Memorial for Sarah Everad protesters fought Police Officers while chanting "Arrest your Own".
In more footage people could be heard saying "Shame on You" as they continued beating up the cops at the Sarah Everad Memorial. Police attempted to arrest people for disobeying their ban of gatherings, which led to even more chaos.
It was just yesterday that news broke that Metropolitan Police officer PC Wayne Couzens was charged with murdering Sarah Everard. It was a given that emotions would boil over in the coming days. People fighting cops during Sarah Everad's Vigil isn't surprising at all.
Press the unmute button at the bottom right of the videos below if you hear no sound.
The Sad Story of Sarah Everard
The sad story of Sarah Everad began went she went to visit a friend who lived on Leathwaite Road. After leaving the house she decided to take what should have been a 50 minute walk to her home in Brixton on a path that led her through Clapham Common. Unfortunately she disappeared and never made it home that night.
As police frantically search to find her the case went viral across the world striking fear into many woman when people learned of the location she was abducted in. On March 11 it was confirmed her body was found in Kent Woodlands area. On March 12 investigators announced Metropolitan Police officer PC Wayne Couzens was responsible for her death.
In that moment the trust the general public had for Police Officers in the United Kingdom died. This is why Sarah Everad Vigil Protesters are fighting police at Clapham Common memorial services for her. It's almost like having the enemy in your house while trying to pay homage to the person they killed. Hopefully cooler heads can prevail.
Author: JordanThrilla