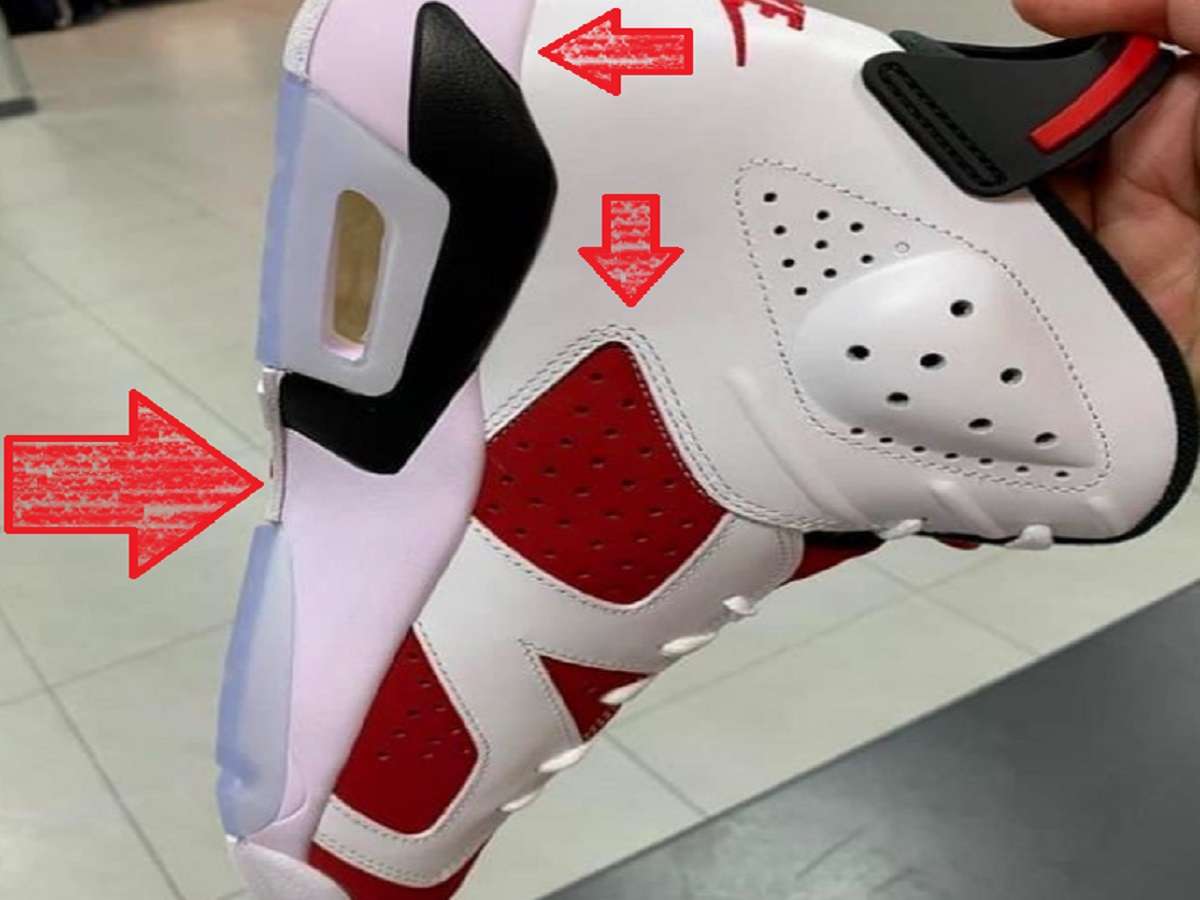 Michael Jordan admitted Jordan Brand is selling defective Carmine Air Jordan 6 sneakers in an urgent message to retailers. Michael Jordan's company spokesperson is instructing retailers to immediately return the defective Jordan sneakers.
According to reports the Carmine Air Jordan 6 have a bleeding issue where the red color is absorbed into the midsole giving it a light pink tinge. Although there will be some unhappy customers who have already bought the defective sneakers, ultimately this will lead to some great deals based on what happens to defective sneakers after the retail store return them.
We will explain more below, but first take a look at an Instagram post about the issue.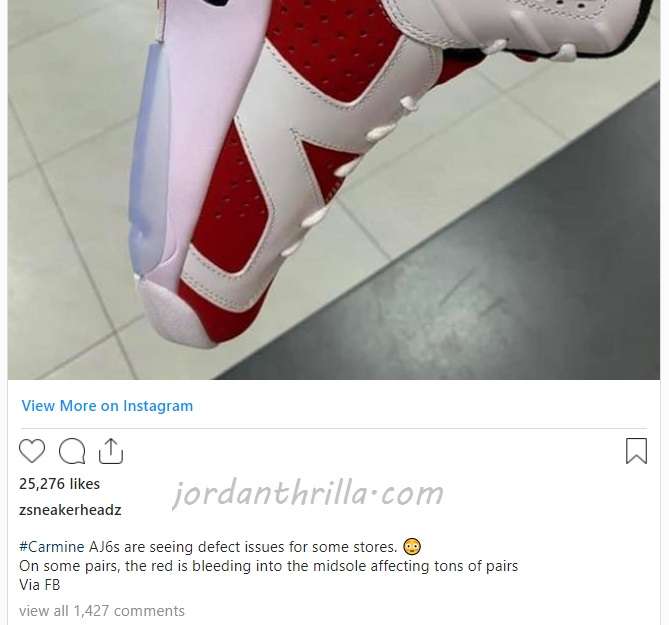 In a situation like this the defective sneakers are usually sold back to outlet stores or a clothing store like Ross. This means you'll be able to get the Carmine Air Jordan 6 sneakers for a fraction of the retail price in the near future, if you don't care about the midsoles being slightly pink.
This debacle shows Jordan Brand is committed to quality products as they admitted guilt and quickly came up with a plan to resolve the issue.
Author: JordanThrilla