The African Rihanna is going viral on social media. YouTube channel @TheVillageBeast, which is run by a YouTuber who apparently lives in Africa, is popular for posting videos of celebrity lookalikes that allegedly live in his village. One of his most popular videos was of a dwarf that looks like Rihanna.
The woman, who is under 5ft tall, is very curvy and was dressed in a black dress as she walked through the streets of his village. The video went viral because many people agreed that she resembled Rihanna, albeit a mini version of her.
It's amazing to see how social media can bring people together and showcase the talents and unique qualities of individuals from all over the world. The video of the African Rihanna has been shared countless times on various platforms, with many people commenting on how much she looks like a mini version of the famous singer. Some have even suggested that she should pursue a career in music or modeling.
The YouTuber behind @TheVillageBeast has gained a large following thanks to his unique content. His videos often feature individuals from his village who bear a striking resemblance to famous celebrities. In addition to the African Rihanna, he has also posted videos of African lookalikes for DaBaby, Lil Boosie, Tyler the Creator, and Ed Sheeran, among others. Take a look.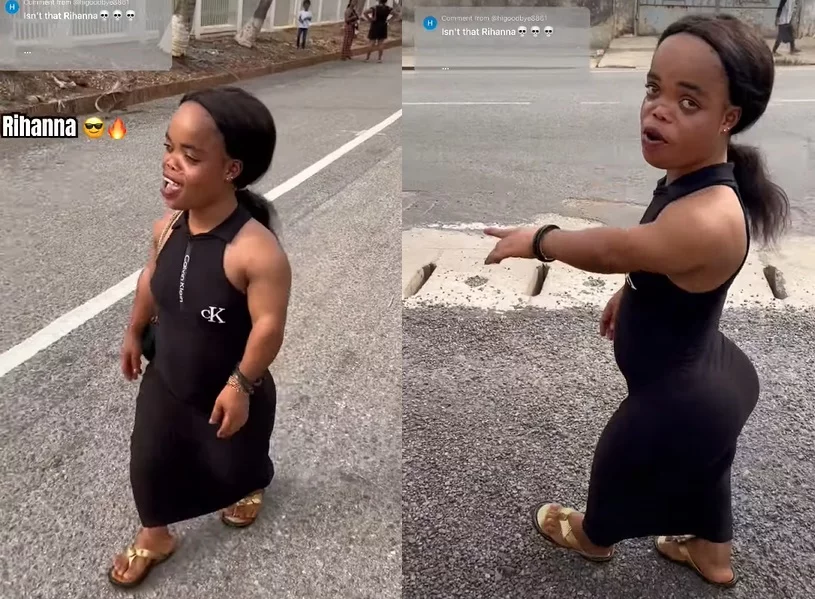 The popularity of these videos speaks to the power of social media and its ability to connect people from all corners of the globe. It also highlights the diversity and beauty of the human race, as individuals from different backgrounds and cultures can share similar physical traits. Most importantly they are just downright hilarious and entertaining.
What do you think about the African dwarf Rihanna lookalike? Does she look like the real Barbados version?