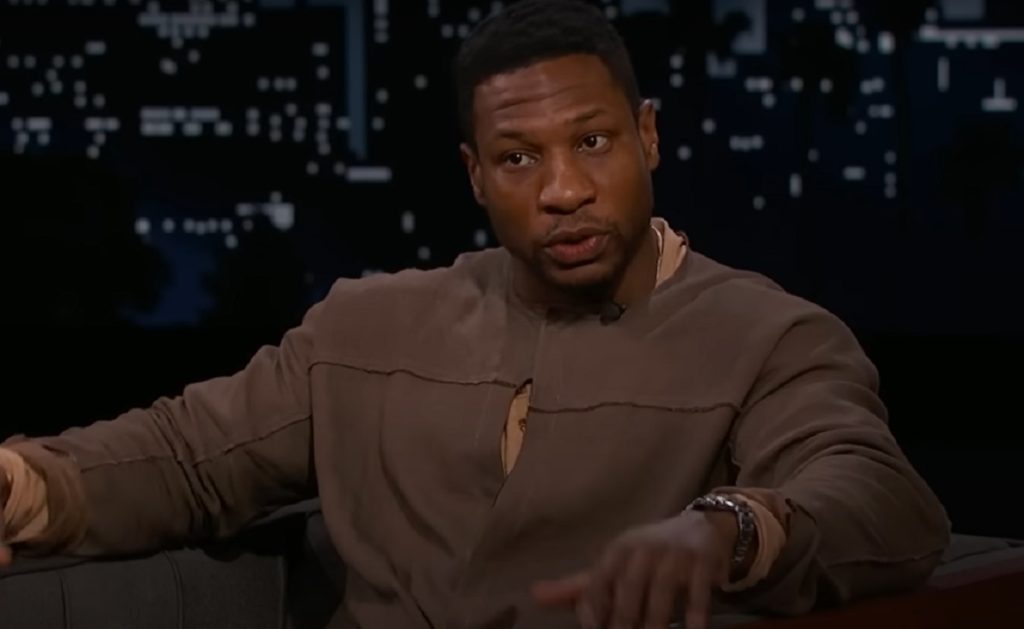 The US Army has decided to suspend its advertising campaign that featured Jonathan Majors, a rising star in Hollywood, as a spokesperson for the military service. The decision came after Majors was arrested on Saturday, in New York City for allegedly assaulting a 30-year-old woman during a domestic dispute.
Majors, who starred in recent blockbuster movies such as "Creed III" and "Ant-Man and The Wasp: Quantumania", as well as the acclaimed Sundance drama "Magazine Dreams", was the narrator of two commercials that were part of the Army's "Be All You Can Be" campaign. The campaign, which launched earlier this month, was aimed at attracting young Americans to join the Army and pursue various career opportunities within the service.
The two commercials featuring Majors were pulled from the air on Sunday, and the Army said it would continue to run other ads in the campaign that did not involve Majors. The Army also said it was "deeply concerned" by the allegations against Majors, and that it would wait for the investigation to be completed before making any further decisions.
According to the New York Police Department, Majors was involved in a physical altercation with a woman he knew at an apartment in Manhattan on Saturday night. The woman reportedly suffered minor injuries to her head and neck and was taken to a hospital for treatment. Majors was charged with strangulation, assault and harassment and was released on his own recognizance.
Majors' lawyer, Priya Chaudhry, issued a statement on Sunday morning claiming that Majors was "completely innocent" and that he was "provably the victim" of the incident. Chaudhry said she was gathering and presenting evidence to the District Attorney's office with the expectation that all charges would be dropped soon.
The arrest of Majors came as a shock to many fans and industry insiders who regarded him as one of the most promising actors of his generation. Majors had received critical acclaim for his performances in various films and TV shows, such as "The Last Black Man in San Francisco", "Lovecraft Country", "Da 5 Bloods" and "The Harder They Fall". He was also nominated for several awards, including a Golden Globe, a Screen Actors Guild Award and an NAACP Image Award.
How Will US Military Cancelling Jonathan Majors' Ads Affect their Recruitment Efforts?
The Army's decision to pull Majors' ads could possibly deal a major blow to its recruiting efforts, which had reportedly been struggling in recent years due to various factors such as low unemployment rates, negative perceptions of military service and competition from other branches of the armed forces. The Army had hoped that by featuring a popular celebrity like Majors in its ads, it would be able to appeal to a wider and more diverse audience and inspire them to join the service.
The "Be All You Can Be" campaign was a revival of the Army's iconic slogan that dominated its advertising from 1981 to 2001. The campaign showcased the history, values and achievements of the Army, as well as the many skills and professions that soldiers can learn and pursue within the service. The campaign also highlighted some of the benefits of joining the Army, such as education, health care, travel and leadership opportunities.
The campaign had a multi-million dollar budget and was expected to run across various media platforms, including TV, radio, digital, social media and print. The campaign also had a prominent presence during the NCAA March Madness college basketball tournament, which attracts millions of viewers every year.
How Long Will Jonathan Majors' Army Ads Be Suspended?
It is unclear how long the Army will suspend Majors' ads or whether it will resume them if he is cleared of all charges. It is also unclear how much impact Majors' arrest will have on his career or on his upcoming projects. Majors is currently slated to appear in several high-profile films and TV shows, but those opportunities could be all but lost if he doesn't beat these charges. His lawyer seems confident he will, but only time will tell if he is really innocent.