The Dallas Mavericks suffered their second consecutive defeat to the Charlotte Hornets on Sunday, putting their playoff hopes in jeopardy. What caught the attention of many fans and analysts was what appeared to be a very emotional reaction of head coach Jason Kidd during the game.
Was Jason Kidd Crying on Mavericks' Bench?
A viral video clip shows Kidd rubbing his eyes and holding his face with his hands, as if he was trying to hold back tears. The footage was taken at a moment in the game when the Mavericks were trailing and struggling to find any rhythm on offense or defense, against a Hornets team without LaMelo Ball that is in contention for a lottery pick. The question is was he fighting back tears, or was he just tired? If he was crying what made him breakdown at such a tense time?
Some speculated that Kidd was crying over the poor performance of his team, which has been disappointing since the arrival of Kyrie Irving in a blockbuster trade. The Mavericks are now 3-8 since Irving joined the team, have lost 4 straight games, and have fallen to 11th place in the Western Conference standings. They are currently a half game behind the surging tenth-seeded OKC Thunder, with only 11 games left in the regular season.
Others suggested that Kidd was feeling the pressure of coaching a team with high expectations and two superstar players. Kidd is in his third season as the head coach of the Mavericks, after serving as an assistant coach for the Los Angeles Lakers during their bubble championship run. He is also a former NBA player and a Hall of Famer, who won a championship with the Mavericks in 2011 as a point guard. He was supposed to make the Mavericks a true contender, but now they are on a downward trend, and with Luka Doncic battling inner demons.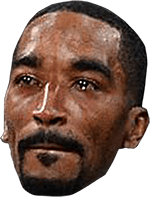 Kidd has not commented on the video or his emotions during the game, but he did express his frustration with the team's lack of effort and energy after the loss. He said that the Mavericks need to play with more urgency and pride, and that they have to find a way to turn things around quickly.
The Mavericks will have a chance to bounce back tomorrow, when they face the Pacers. They will need to win as many games as possible in order to secure a spot in the play-in tournament or the playoffs. Otherwise, they might end up wasting a year of Irving and Luka's prime, and Kidd's coaching career.