Just a few days after his sister called Draymond Green a dirty player, Al Horford is facing the same type of accusations around social media. Game 3 of the 2022 NBA Finals was a matchup where both teams stayed true to their tendencies. Boston got out to a fast start led by Jalen Brown scoring over 20 points in the first half, then Warriors stormed back with their patented video game like third quarter run. However, after their lead was cut to single digits Boston stormed right back to regain a double digit lead. The altercations between Al Horford and Stephen Curry's ankle and leg were the biggest story of their win.
Did Al Horford Intentionally Injury Stephen Curry's Leg and Ankle? Al Horford 'Broke the Code' Accusations Trend After Game 3 2022 NBA Finals
Most people would never consider Al Horford a dirty player before the NBA Finals. It's tough to find any moment from his legendary career that seems like an unsportsmanlike play. However, on two occasions during Game 3 his actions were deemed dirty plays by many people including the referees. One of the incidents could have led to a career changing injury for Stephen Curry. The big questions is were those just regular basketball plays, or was there malice behind it? Many people believe Al Horford 'broke the code'.
The first incident occurred when Al Horford flagrant fouled Stephen Curry by not allowing him to get landing space after a three. Slow motion replay would show Al Horford's leg come towards Curry's landing area similar to what ZaZa Pachulia did to Kawhi Leonard. Due to a change of rules in the NBA those plays are automatically called flagrant even if it was unintentional. Of course some people on social media think it was intentional, but his body was also moving forward from the momentum of his jump. After play it looked like Al Horford stepped on Stephen Curry's foot, which also could have been inadvertent.
The second incident happened when Al Horford crushed Stephen Curry's leg while diving for a lose ball. The injury looked severe as Curry was down on the ground yelling in pain for a lengthy amount of time with a grimace on his face. However, he was able to recover and stay in the game with a slight limp. Some people believe that Al Horford sat on Stephen Curry's ankle on purpose, but it also looks completely inadvertent.
Many on social media are convinced Al Horford is a dirty player who broke the code by trying to injure Stephen Curry due to desperation to win.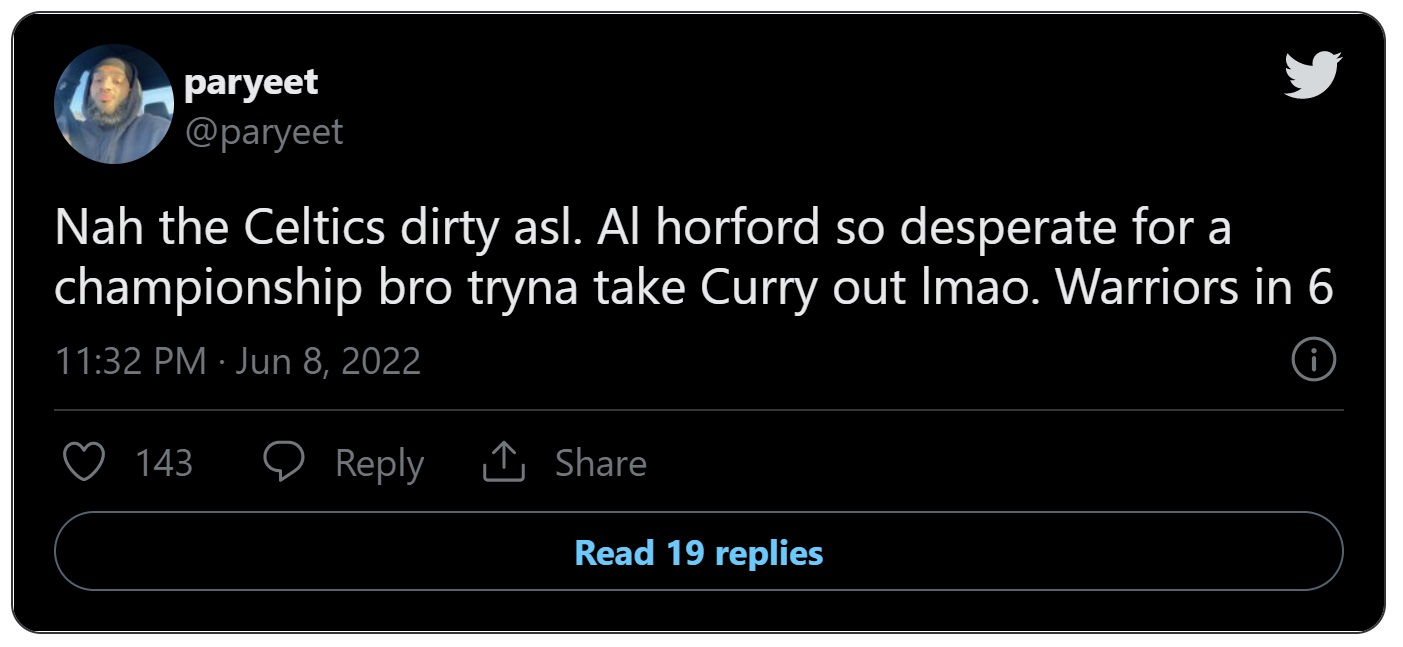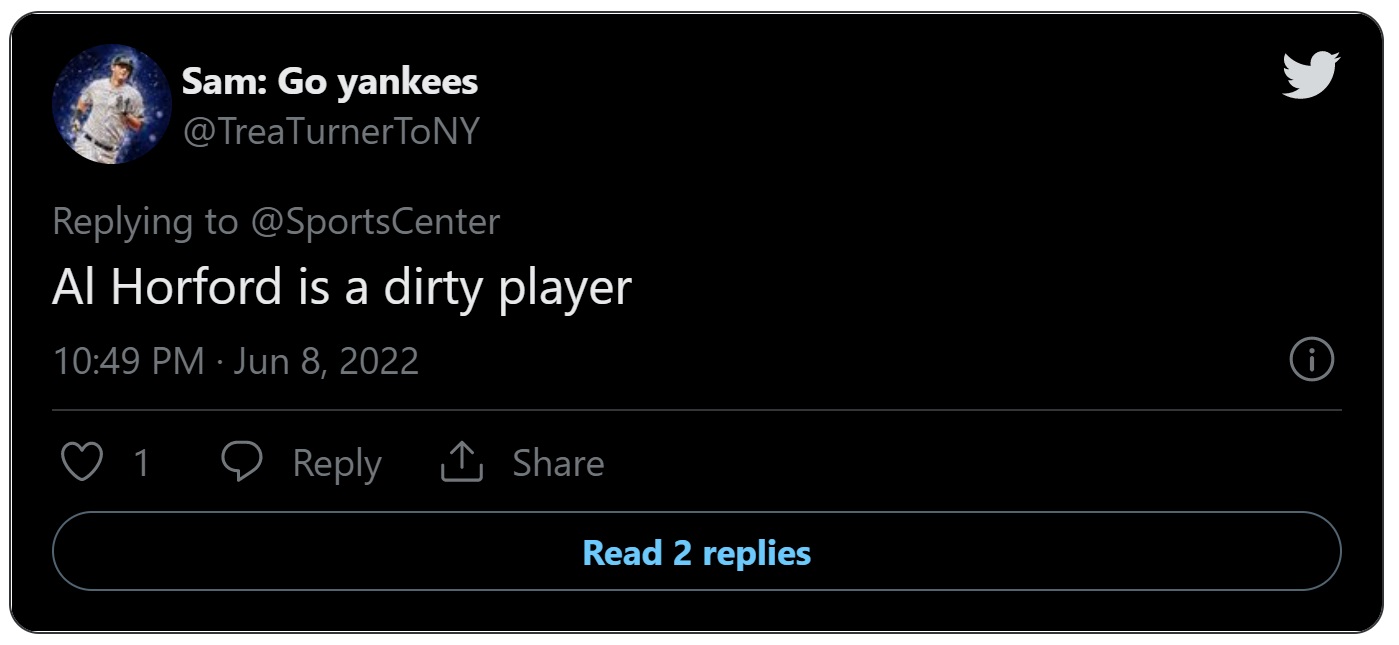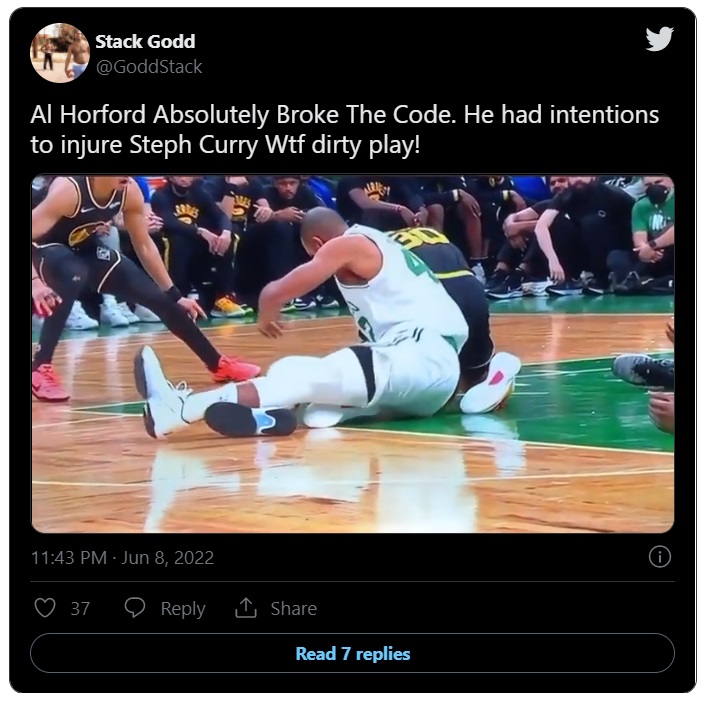 Al Horford weighs 240 pounds, so seeing someone his size literally sitting on Stephen Curry's leg near the ankle area was super scary. It's actually amazing he was able to continue playing after that.
Judging from both sequences it doesn't seem like Al Horford intentionally injured Stephen Curry. However, it looked really bad when Al Horford crushed on Stephen Curry's ankle, so it's also easy to see why some people still feel Al Horford broke the code. It's super ironic he's going through these type allegations after his sister Anna Horford called Draymond Green a dirty player after Game 2.