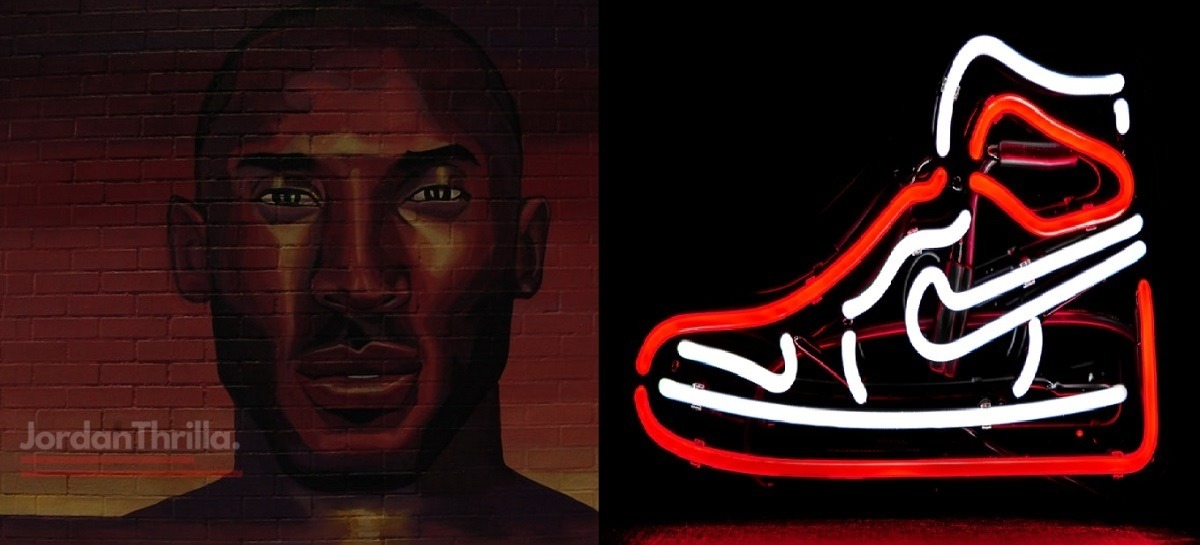 Throughout his basketball career Kobe Bryant became a pillar of the Nike brand. The check symbol and Kobe Bryant became synonymous of each other. Most people thought it would be a deal that lasted a lifetime, and continued after his passing, but it appears that isn't the case. A new report alleges Vanessa Bryant did not renew Kobe Bryant's Nike Contract. If that rumor is true Kobe Bryant is done with Nike.
What Does Vanessa Bryant Cancelling Kobe Bryant Nike Contract Mean Going Forward?
At the moment details are very cloudy around this topic, so nothing is confirmed. What has allegedly been confirmed is that there is no longer a contract for future Kobe Bryant Nike releases. The biggest question consumer might have is what does that mean for previously released Kobe Bryant Nike products? You could be finding Kobe Bryant sneakers at discounted prices very soon if you go by economics 101.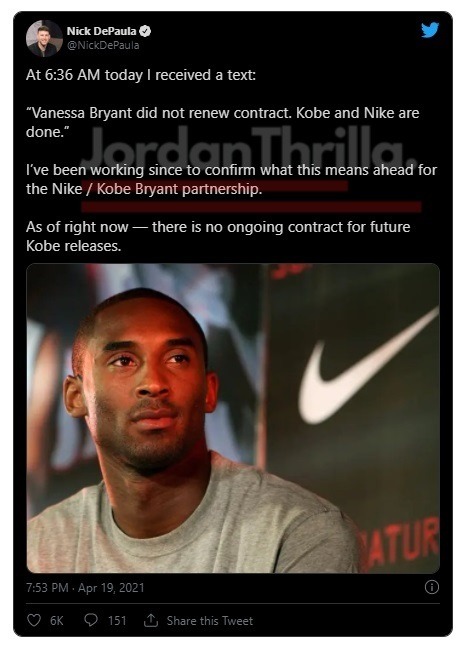 Perhaps the most interesting aspect about this situation are the alleged plans Kobe Bryant had for the future of his shoe line before he passed away. It was reported that Kobe Bryant was going to start his own shoe company and focus on signing athletes to more lucrative shoe deals that also gave them true ownership of their brand. If those rumors were true it could be possible that Vanessa Bryant is planning continue Kobe Bryant's vision by breaking away from Nike.
Author: JordanThrilla Staff