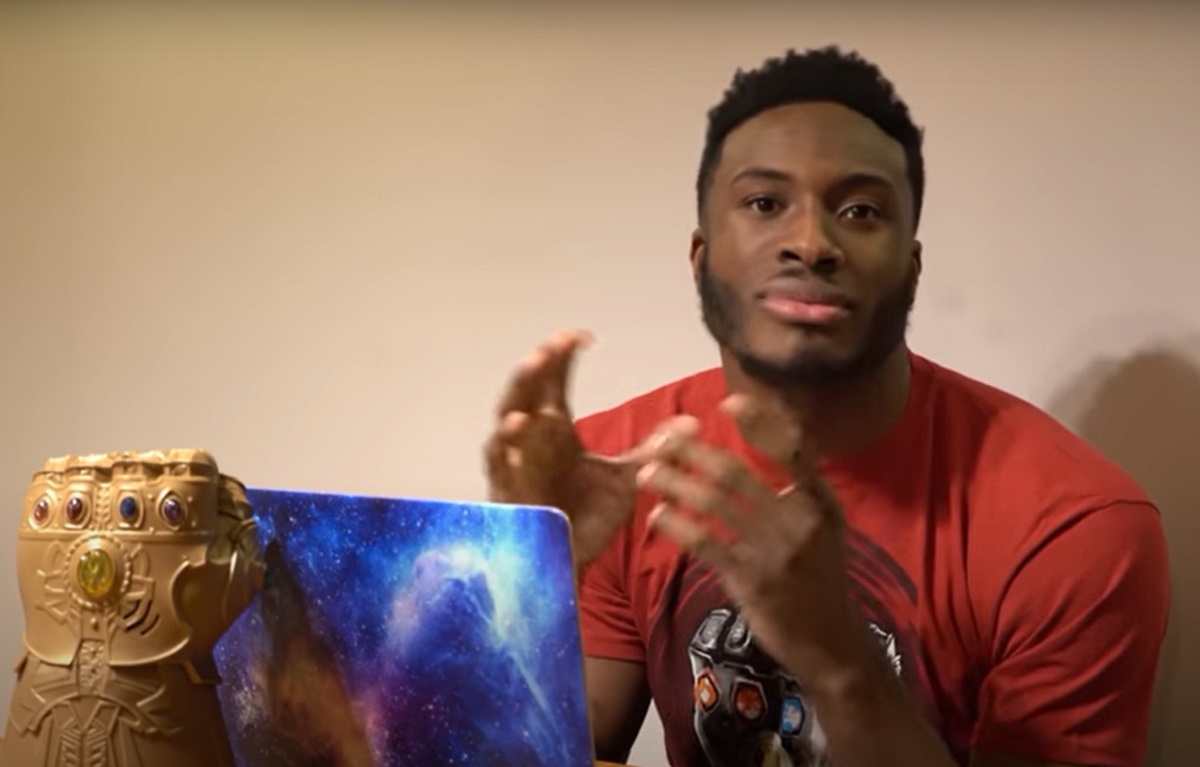 Thanasis Antetokounmpo is easily one of the most famous brothers in the league. His fame wasn't created by his on the court play, but because of his relationship and role on the Bucks team as Giannis' brother. On most nights Thanasis is literally just a cheerleader for his younger brother while making millions doing so. Honestly speaking that's a dream job for most people considering he's making $1.79 million a year just to workout and cheer his brother on. Naturally from a basketball standpoint some people are not fond of Thanasis since it seems like he's only in the league to keep Giannis happy. During Game 6 he became the target of his haters after a brief sequence on the court.
Why Did Social Media Roast Giannis' Brother Thanasis Antetokounmpo After Bucks Game 6 Loss to Celtics?
With about 30 seconds left to go in the game Giannis's brother Thanasis checked into Game 6 making a rare appearance without his warmups on. If you watch Bucks games often then you know the seldom times he does get minutes he plays extremely hard. People think he went too far with it in Game 6, because the game was out of reach with seconds remaining, and he was still playing so hard he almost fouled. People found his tenacity in that moment a bit annoying, which led to social media roasting Thanasis Antetokounmpo on twitter.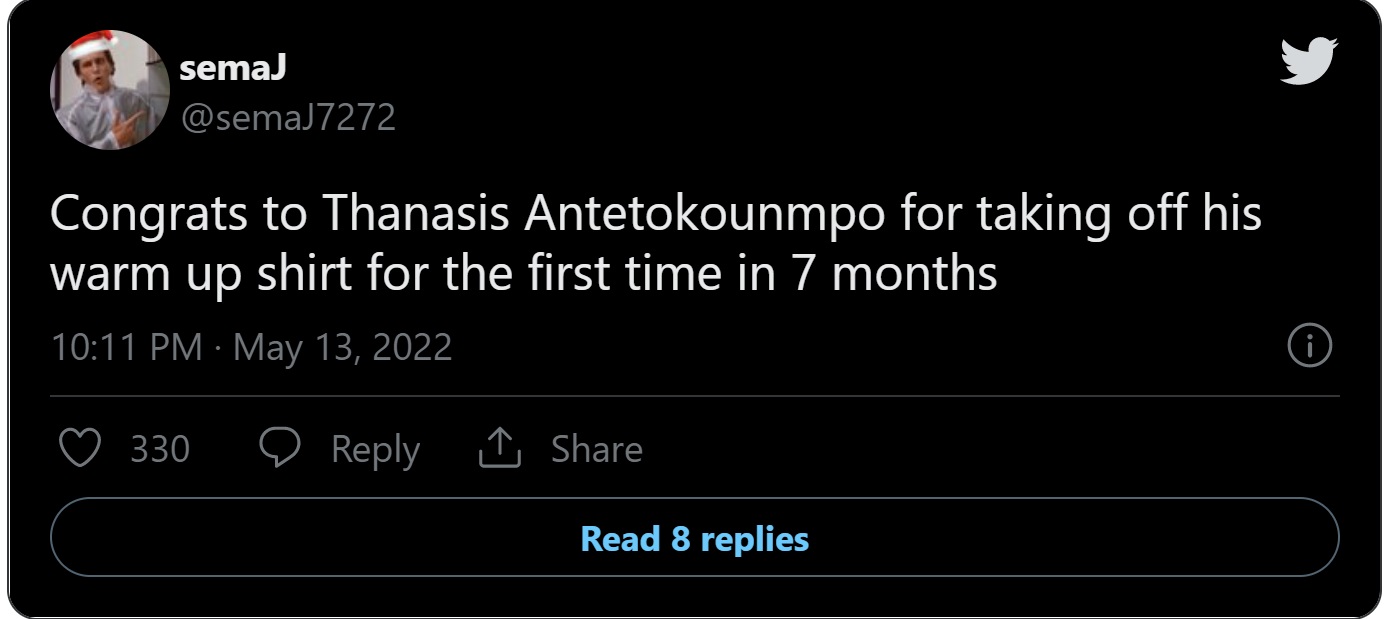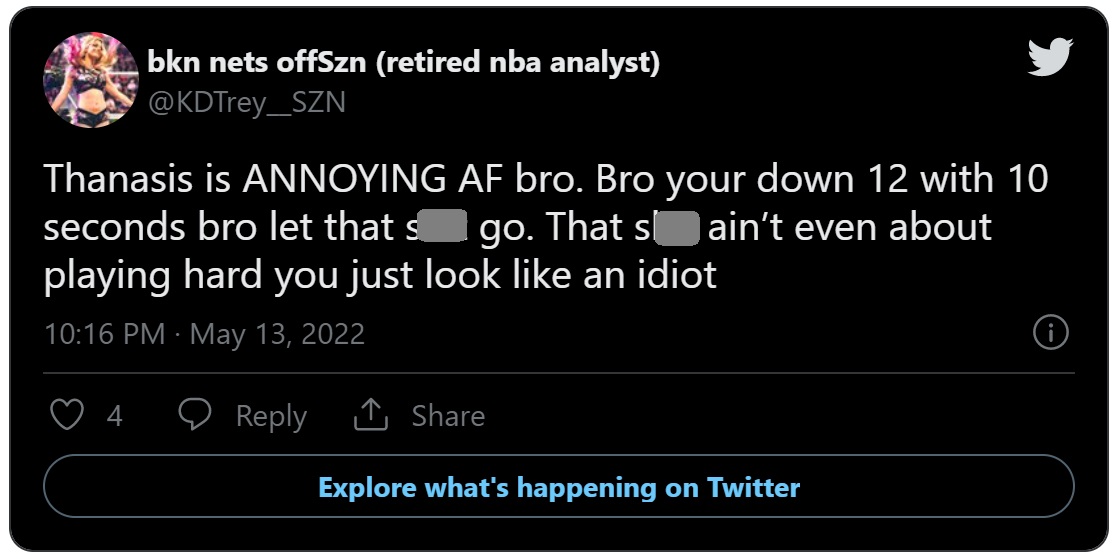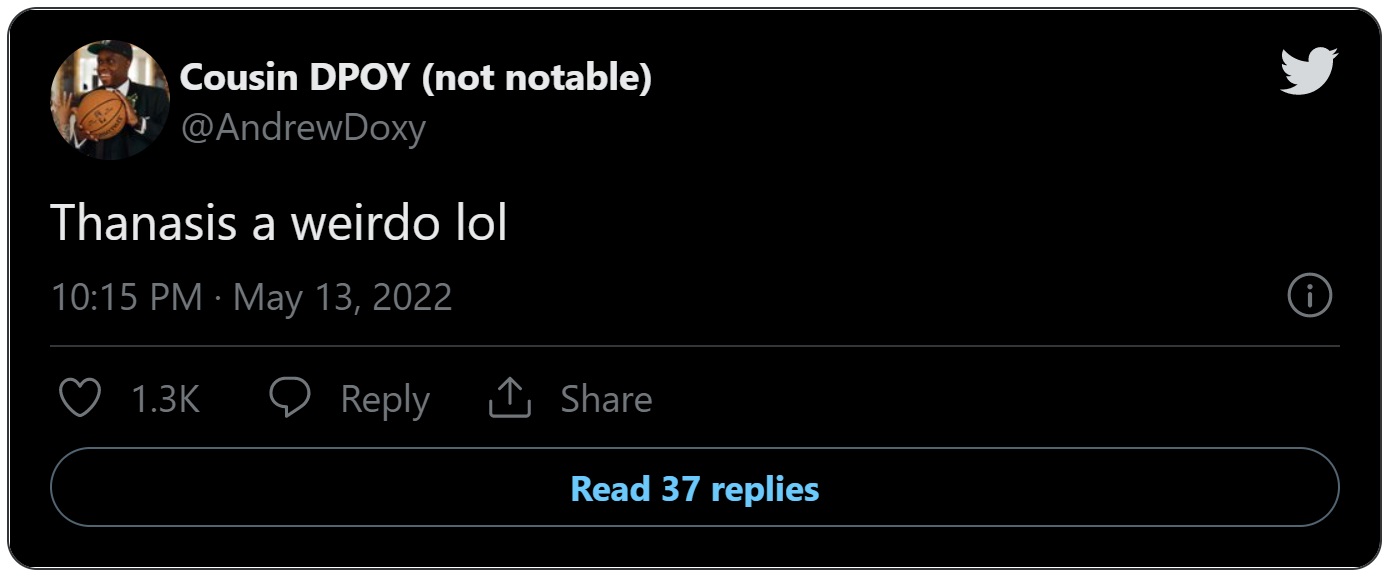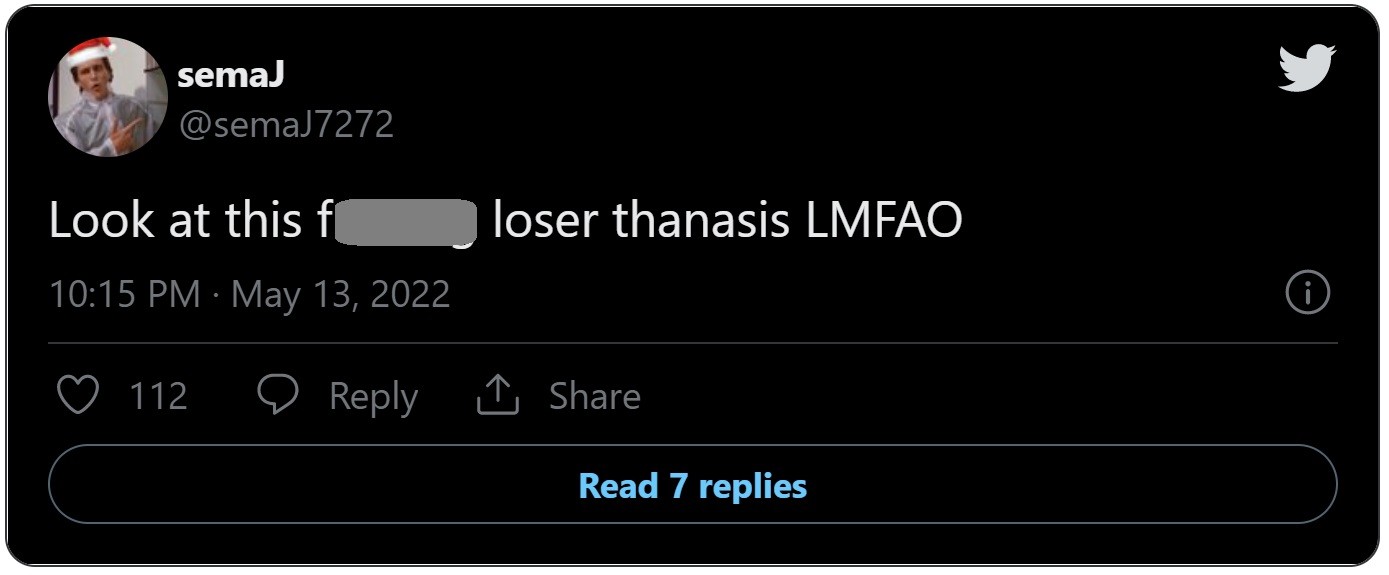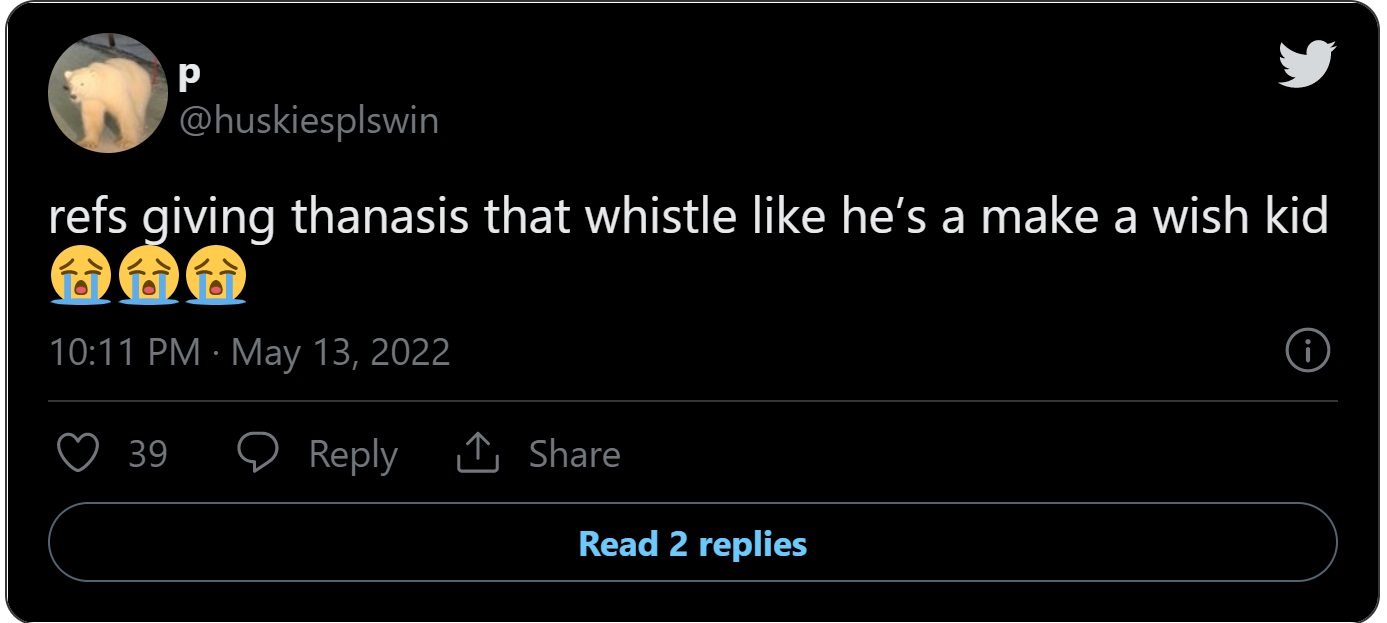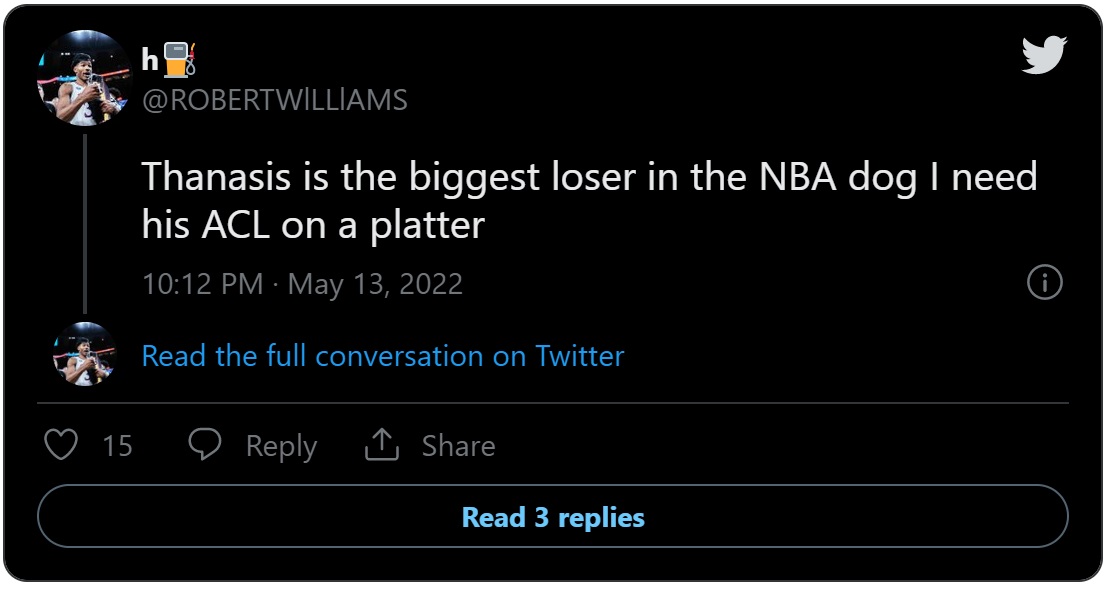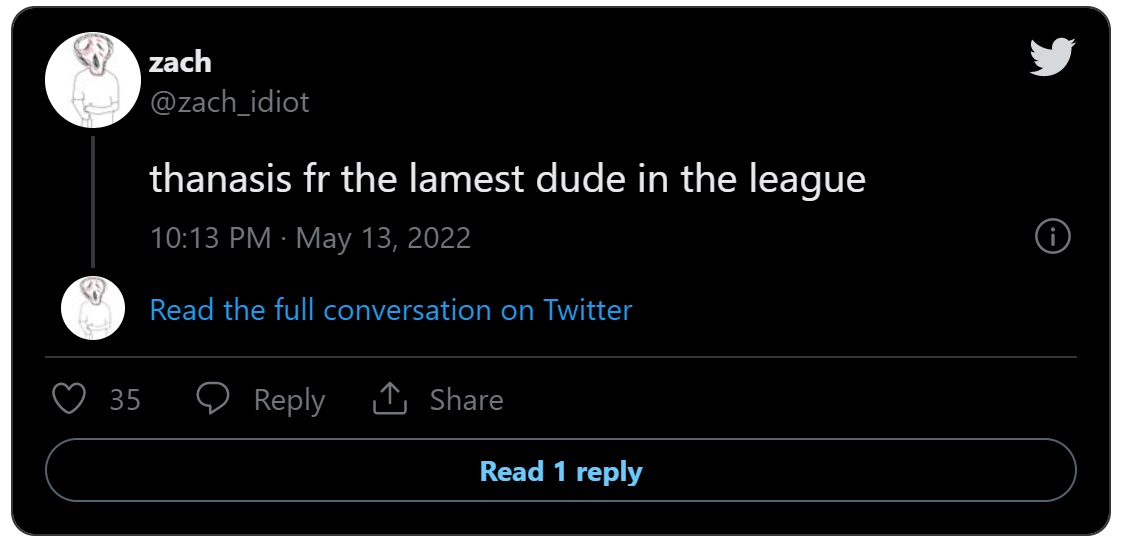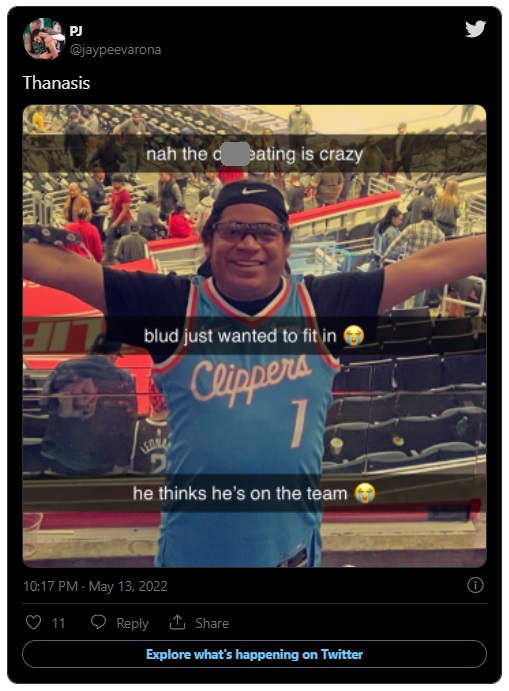 Thanasis Antetokoumpo is an All Star MVP
While it may seem like Giannis' brother shouldn't be in the NBA, he's actually a solid player. He was drafted in 2014 by the New York Knicks even before Giannis was the legend we see today. In addition Thanasis Antetokounmpo is an All Star MVP. In 2019 he played in the Greek EKO All Star game, and won MVP.
Both him and Giannis have a championship ring and Allstar MVP trophy to their names. Considering how revered he is in Greece people who live there probably aren't going to like social media roasting Thanasis Antetokounmpo for playing hard in garbage time.