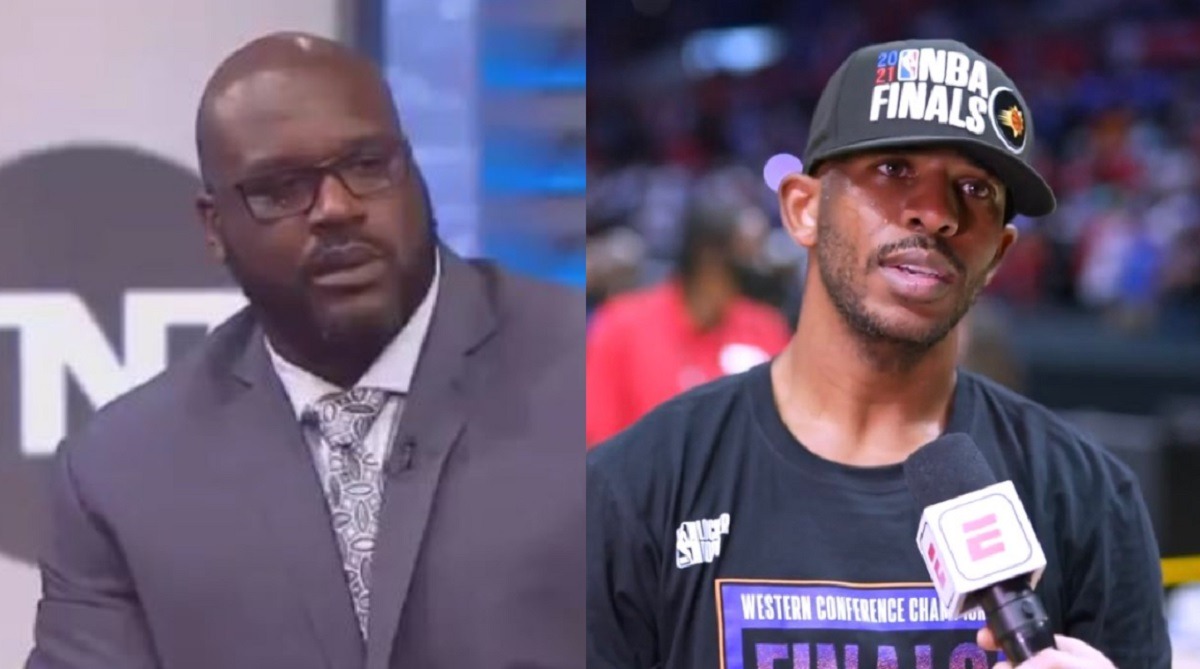 Chris Paul and Suns are in the Finals after an increadible playoffs run through the West, and with that success history was made in an unexpected way. A record was broken that 99% of people probably weren't an aware even existed. It appears Chris Paul ended Shaq's 37 straight NBA Finals streak.
Now you're probably wondering how Shaq can hold a Finals streak since he retired from the NBA many years ago, but that's what makes this record so incredible. For the past 37 Finals one of Shaq's teammates have been in the NBA Finals. For example this year Rajon Rondo would have kept the streak alive if he made the Finals again, because he is one of Shaq's former teammates. Lebron James was big part of keeping this streak going too during his Heat days.
Shaq's 37 straight Finals record was presented to Statmuse by a Twitter user named @DeePee30.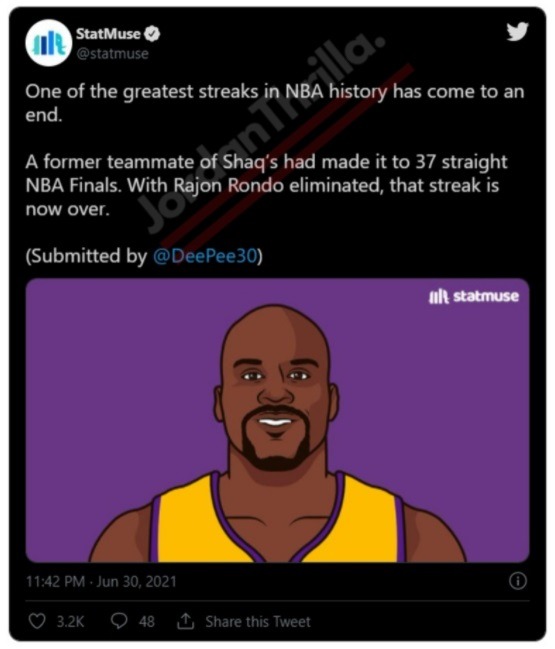 Chris Paul finished the game with 41 points and 8 assists, with 0 turnovers.
Not only can he say he's been to the NBA Finals, he can also say he helped end one of the NBA's longest standing records.
Author: JordanThrilla Staff