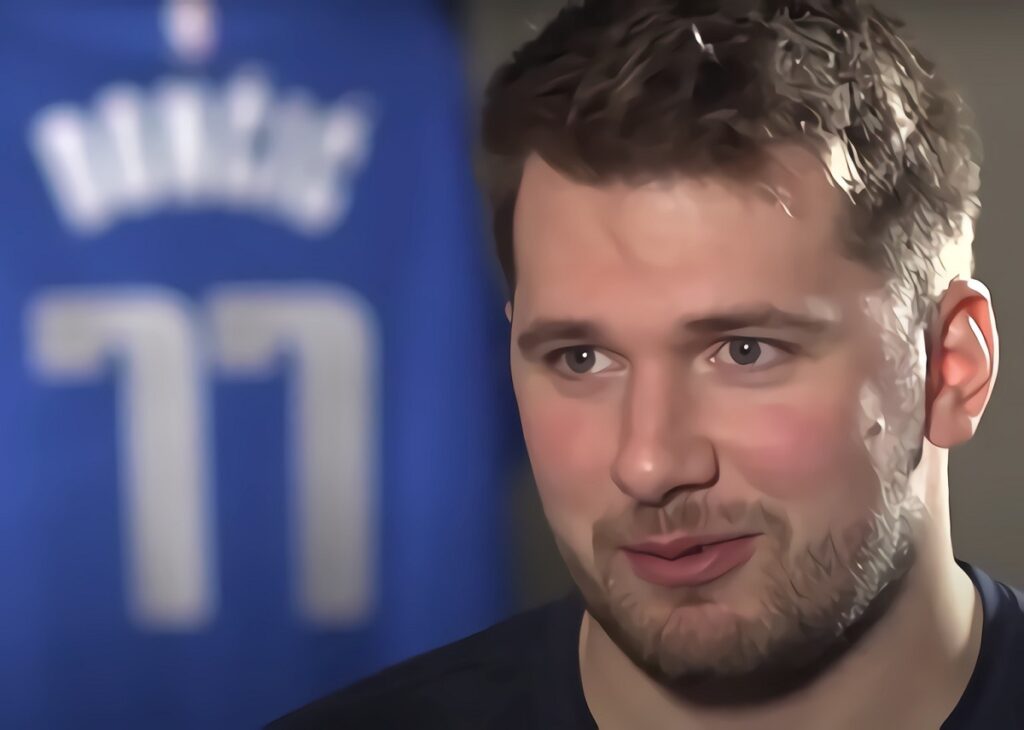 Luka Doncic is one of the NBA's most talented and beloved players. However, a mural recently put up in Dallas that depicted him asking for help from his teammates has caused controversy, and outrage amongst the Mavericks organization. The mural, located at St. Pete's Dancing Marlin in Dallas Deep Ellum, featured Doncic holding a sign that said "Please Send Help", which was surrounded by four of Doncic's most astonishing stat lines.
Details on How Luka Doncic Had His Own Mural Taken Down for Disrespecting His Teammates
The mural was created by artist Preston Pannek, and quickly became viral across social media. However, the mural caused consternation with Mavericks owner Mark Cuban, who expressed his displeasure in an email to Pannek, claiming the mural was "disrespectful" to his teammates. Cuban's email sparked a debate over the meaning of the mural, and whether it was meant as an insult or a show of support.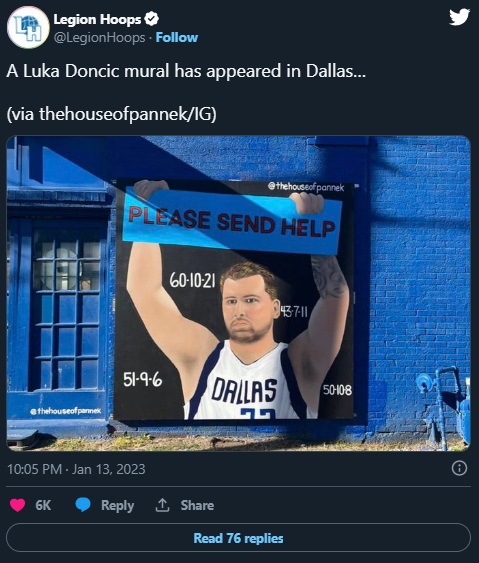 In response to the controversy, Pannek painted over the mural using a roller, and a can of flat black paint. However, in an effort to make amends, Pannek and his wife Adrienne have created a replacement mural with the blessing, and input of Luka Doncic himself. The new mural is planned to be installed at the same location within the next two weeks, although the contents of the mural have not yet been released.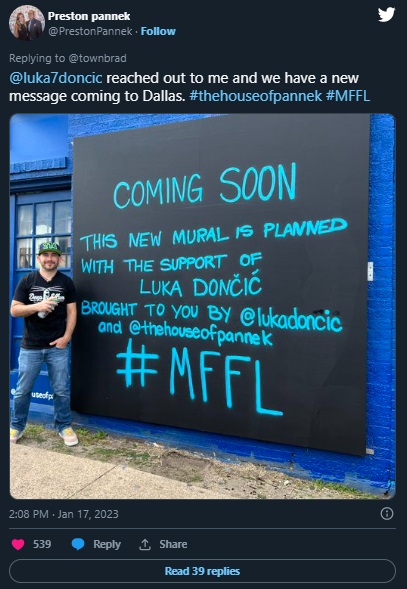 The incident has drawn attention to the sensitive issue of how athletes show support to their teammates. While it is important to recognize individual accomplishments, it is also important to remember that team sports are about working together. Doncic's mural raised the question of what it means to be a supportive teammate, and how to show support for one's teammates. In an effort to clarify his intentions, Doncic has stated that a mural is meant to show support for his teammates, not to criticize them.
The incident also raises questions about the power of art, and how it can be used to send powerful messages. It is clear that art can be used to send messages, both positive and negative, and the power of an image should not be underestimated. As the public continues to debate the meaning of Doncic's mural, it is important to remember that art has the power to create controversy, and spark conversations.