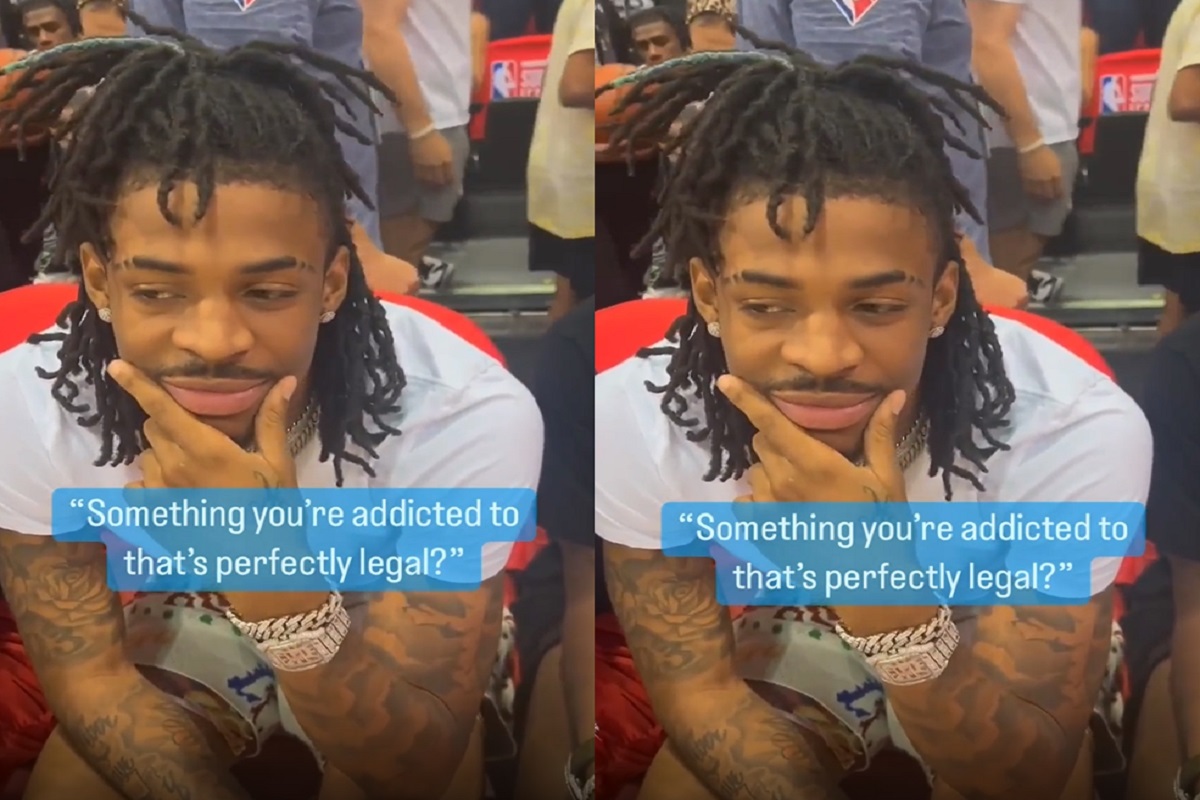 Fashion is one of the interesting things in life that goes in a revolving cycle. In terms of clothing things go out of style then years later come back in style again. In the 80s people wore really tight and small clothing, then people went for the baggy looks in late 1990s to early 2000s, then the tight small clothing of the 80s came back in style again. One of the best examples of this is the trend of how NBA players have started wearing really small shorts again, but has it gone too far?
Ja Morant's Short Shorts at Summer League Go Viral
Recently a video showed Ja Morant at Summer League, and people couldn't help but notice how small his shorts were. Naturally Ja Morant's short shorts went viral due to how much of his legs were showing. In the footage someone was asking him what's something legal he's addicted to which Ja Morant answered 'Money'.
It almost like like Ja Morant was wearing underwear on the sideline as a fashion statement. Do you think his shorts are too small? Take a look.
Ja Morant wearing retro style length shorts is a testament to how fashion stands the test of time. In reality we can't say Ja Morant's shorts are too short, because there are no rules in fashion.
If he feels comfortable in them that's all that matters, and Jalen Green would surely approve of this style.