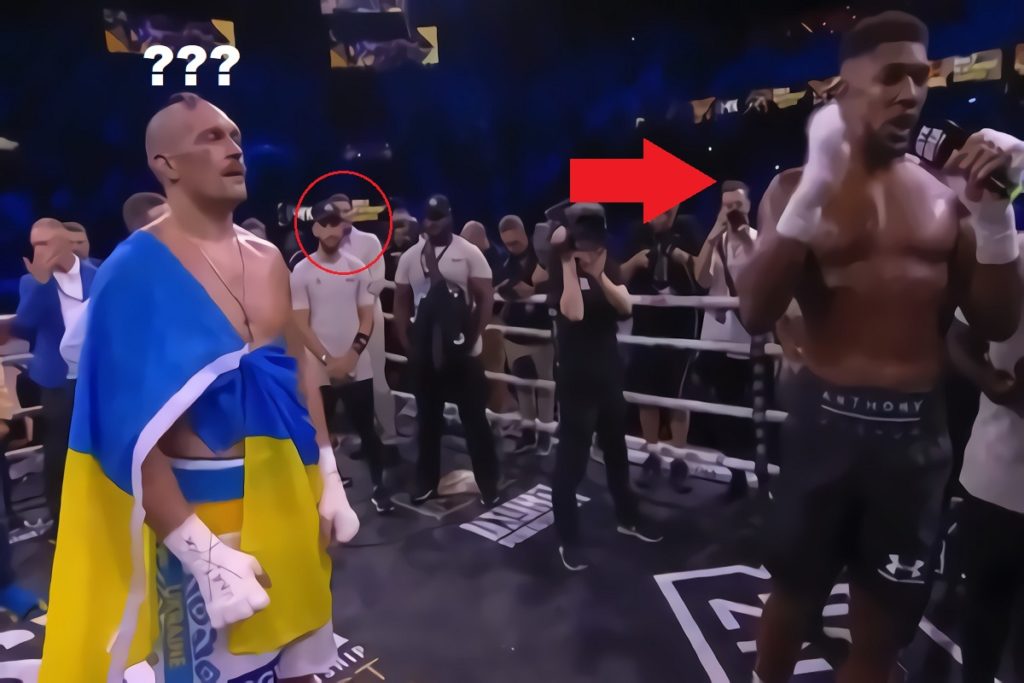 Was the Anthony Joshua vs Oleksandr Usyk rematch fixed? Anthony Joshua has lost for the third time in his career, and this time the results of the match were highly controversial. Just from watching the fight it was easy to see it was close, but during the broadcast it seemed like the commentators were biasedly saying Anthony Johsua would lose even though he seemed to be winning clearly at some points. After the match Anthony Joshua had an angry outburst that was way out of his character, then Deontay Wilder chimed in with a very interesting comment. All things considered there is a viral conspiracy theory that they cheated Anthony Joshua.
Did Anthony Joshua Get Cheated Out of a Win? Anthony Joshua's Meltdown Post Fight Speech After Losing to Oleksandr Usyk Again in Rematch Sparks Conspiracy Theories Fight was Fixed
Usually after a boxing match win or lose, Anthony Joshua is very respectful and classy with his competitiveness. However, on this day he felt for the first time that he was robbed of a clear victory. Oleksandr Usyk won the rematch by split decision with official score cards reading (113-115, 115-113, 116-112). After hearing the official result Anthony Joshua picked up Usyk's belts then threw them down, and stormed out the ring. He would later return to the ring, and give one of the most awkward post fight speeches that seemed like his way of cleverly interrupting Usyk's celebration. Before making the speech it sounded like Anthony Joshua said, "How did you beat me" to Usyk in a condescending manner.
On the post fight show a UK reporter suggested that Anthony Joshua went crazy, because he had a concussion.
Was Anthony Joshua vs Oleksandr Usyk Rematch Fixed? Details on Why People Believe Deontay Wilder's Reaction to Anthony Joshua Losing to Usyk is Implying the Fight was Fixed
Most people might think that Deontay Wilder would kick Anthony Joshua while he's down, but he's a different man since being humbled by Tyson Fury. Deontay Wilder revealed a strange alleged contractual request he got prior to fight that could suggest the outcome was predetermined. In a tweet reacting to Anthony Joshua losing to Oleksandr Usyk a second time Deontay Wilder wrote, "They tried to lock me in for insurance, because they knew he wasn't going to win. This is strictly a business, not a sport there's a difference". Essentially Wilder seemed to suggesting that the powers that be fixed the result, and cheated Anthony Joshua so he would lose no matter what. Ultimately it paves way for them to make that Tyson Fury vs Usyk match.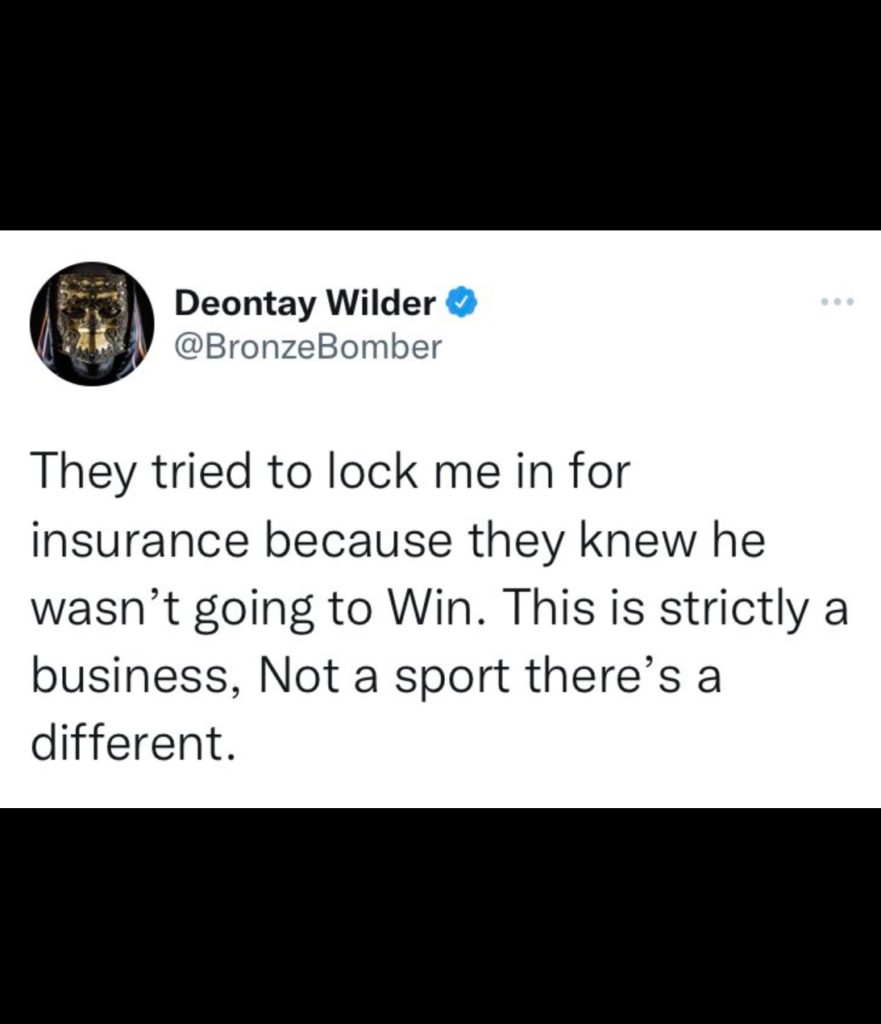 Times have really changed since the days when Tyson Fury announced he was fighting Anthony Joshua mistakenly. Ever since then his career went downhill, and now he it seems like Anthony Joshua went crazy on live TV.
Boxing is known to be one of the most corrupt sports in the world in terms of people behind scenes pulling strings to make sure they get the results that make the most money. There was once a time when Anthony Joshua was the cash cow, which made the thought of him being cheated seemingly impossible. The fact that it's now possible he was on the losing end of a fixed fight could show how far his overall star power has fallen in the eyes of promoters.
There's no doubt Anthony Joshua will bounce back from this though.