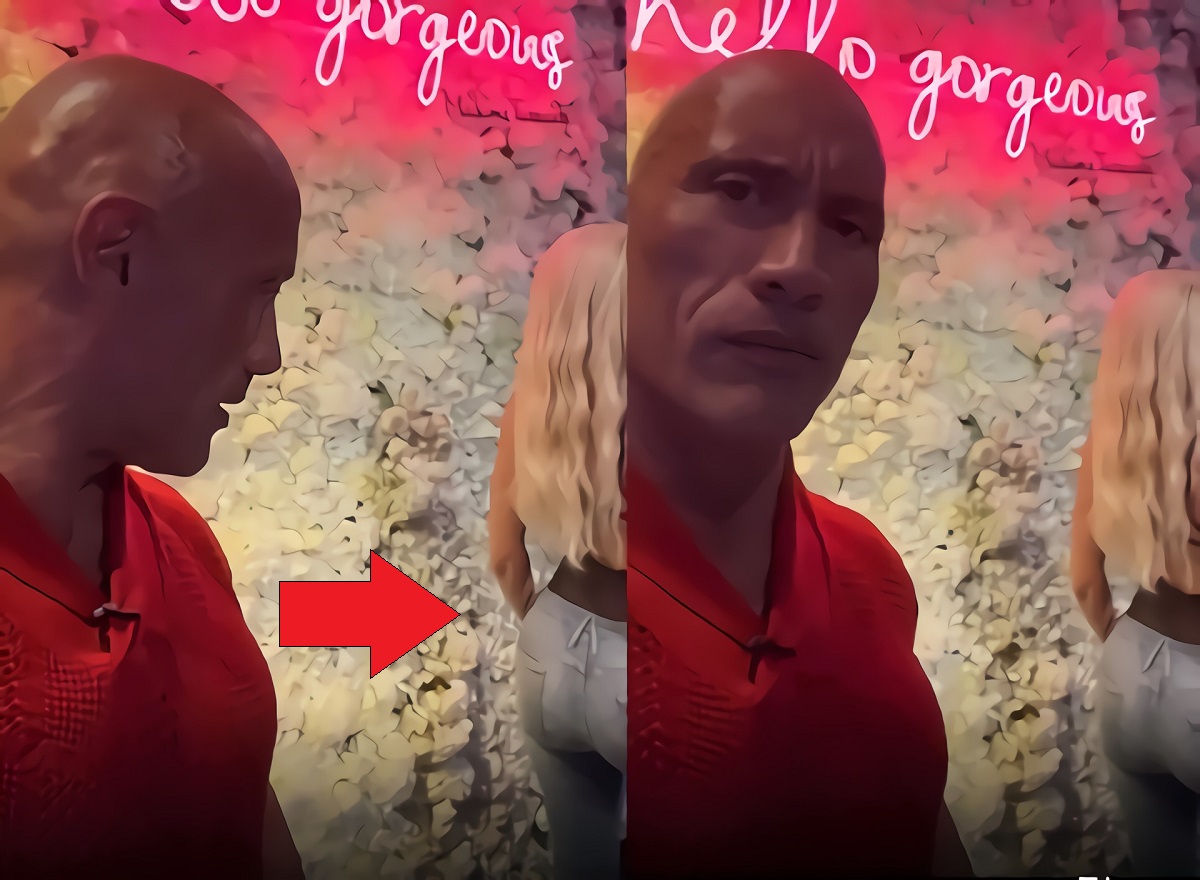 The Rock is a happily married man whom many would never see dating a woman like Khloe Kardashian. Not because of how she looks, but more so because personality wise she doesn't seem like his type. Nevertheless every man notices when a woman has a big butt, which has led to an unlikely connection between him and a Khloe Kardashian wax figure.
Khloe Responds to Video of The Rock Looking at Khloe Kardashian's Butt on Wax Figure
Recently The Rock visited the Madame Tussaud Wax Figure museum in Las Vegas Nevada to see his his wax figure in person for the first time. While there he noticed that he was standing next to a wax figure of Khloe Kardashian. Immediately he pointed out one stark difference between hers and his, which was the massive size difference in their buttocks areas.
While the The Rock was looking at Khloe Kardashian's butt he asked his fans if the museum creators could give his figure some bigger glutes, so his behind wouldn't look so small standing next to the massive dump truck Khloe Kardashian has sitting back there. Naturally his reaction went viral on social media, and Khloe herself noticed too. Take a look.
Khloe Kardashian's Wax Figure butt is definitely bigger than The Rock's, so his complaint is valid in some ways. However, some rumors suggests Khloe's butt is fake, so maybe he shouldn't be too jealous.
Khloe Kardashian responded to The Rock looking at her wax figure's butt saying,
"Looks like I am in Incredible company! Yessss @therock".
She also noted that she was laughing really hard while watching his TikTok video. She posted the message on her Instagram Stories along with the footage seen above.
It might be safe to say if The Rock was a single man and he shot his shot at Khloe Kardashian he might actually hit the target. However, The Rock might not even be Khloe Kardashian's type. Though height wise they are a perfect match.