Tragedy has struck Castleton Square Mall in Indianapolis as a shooting occurred inside the atrium around 4pm. One person was hurt in the incident, a male who was found with one gunshot wound. Fortunately, he is expected to survive.
Metro Police are currently investigating the incident and have stated that the suspect is no longer at the scene of the crime. This may indicate that he is still on the loose, and is considered armed and dangerous. As such, Castleton Square Mall will remain closed for the night.
The mall shooting has sparked serious concerns among locals, as it is yet another wave of gun violence in the area. According to some rumors this might be the second shooting incident to occur at Castleton Square Mall. The police department has stated that it is taking the incident seriously, and that they are doing everything they can to find the suspect. As evidence several videos and pictures show the large police presence that is currently on the scene to contain the situation.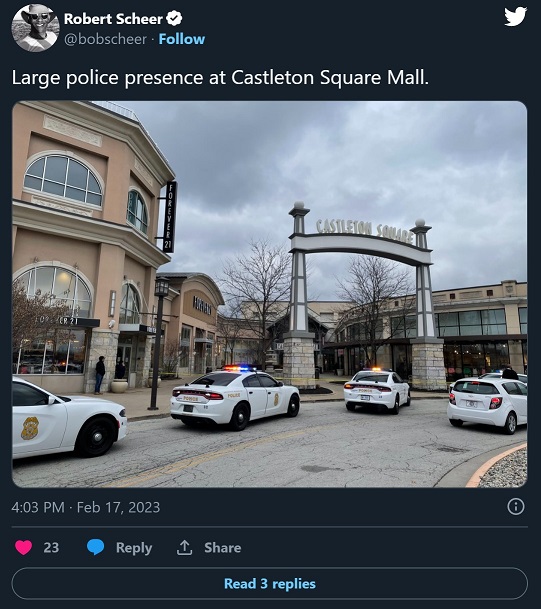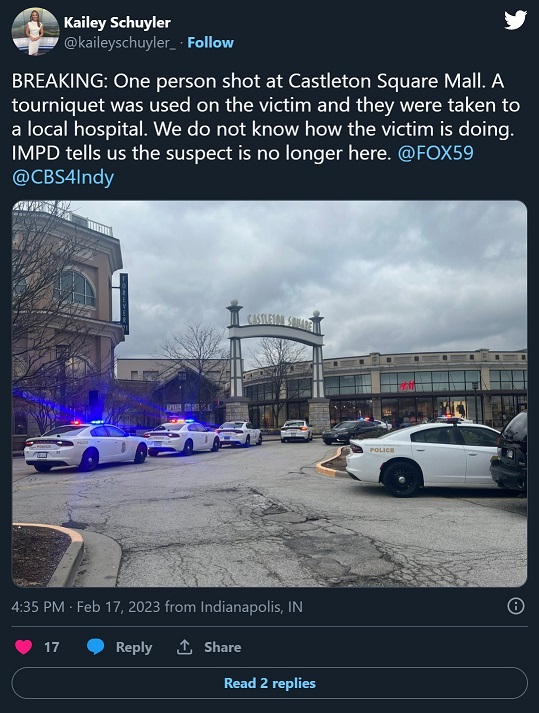 According to police reports patrons at the mall heard multiple gunshot fired, and investigators are currently questioning people of interest.
Around social media many people have expressed how they believe the shooting at Castleton Square Mall is a tragic reminder of the need for improved gun laws in the U.S., and an end to the senseless violence that has become all too common in recent years. It is imperative that the authorities catch the suspect before anyone else is harmed.