Akon, the famous singer and entrepreneur, was recently exposed by Symba, a model and influencer, for wearing a fake Dior jacket during his Drink Champs interview. Symba posted a video on his Instagram story, where he zoomed in on Akon's jacket and revealed that it actually said "Drio" instead of "Dior".
The video quickly went viral, and many people on social media mocked Akon for his fashion faux pas. Some people also pointed out that this was not the first time that Akon was tricked into buying a fake item. In 2012, Akon bought a fake Hublot watch for $5,000, which he later gave to French Montana as a gift. French Montana found out that the watch was fake when he tried to sell it at a pawn shop.
Some people are not surprised to see Akon wearing a fake Dior jacket, since he is apparently not good at spotting counterfeit clothing and jewelry. They say that he should be more careful and check the authenticity of the items before he buys them. Others say that Akon should not be ashamed of wearing a fake Dior jacket, since he is still super wealthy and successful.
They say that he does not need to impress anyone with his clothes, and that he should wear whatever he likes. It's also possible the he is wearing a real Dior jacket, and the letters are so close together because of the design that it could be interpreted as "Drio". Take a look, and you be the judge? Is it real with bad design, or fake as a $3 dollar bill?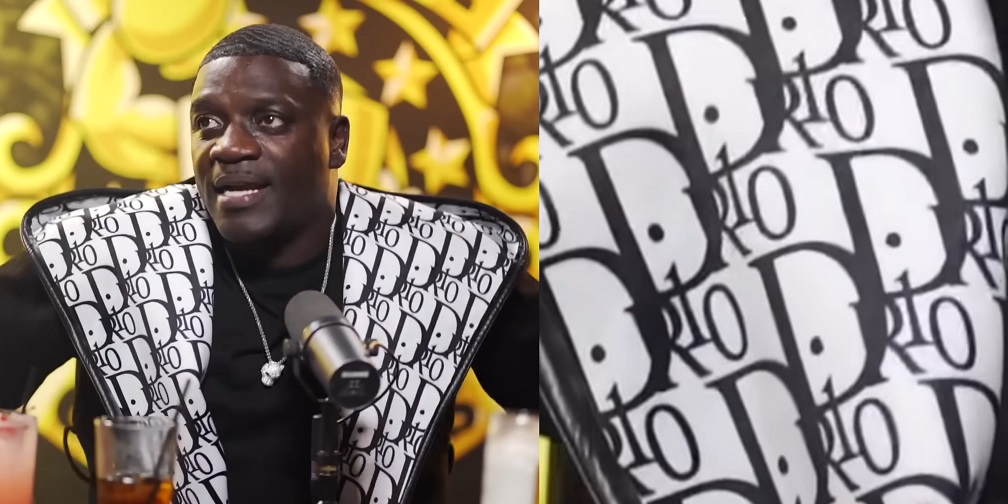 The situation also shows once again that society puts too much value on the brand names on clothing. Some people argue that it does not matter whether or not Akon is wearing fake clothing, because he is still talented and generous. They say that he has done a lot of good things for Africa, such as providing electricity, building schools, and creating jobs. They say that he should be judged by his actions, not by his appearance.
What do you think of Akon's alleged fake Dior jacket? Do you think it is funny or embarrassing? Do you think it is important to wear authentic clothing, or do you think it is irrelevant?