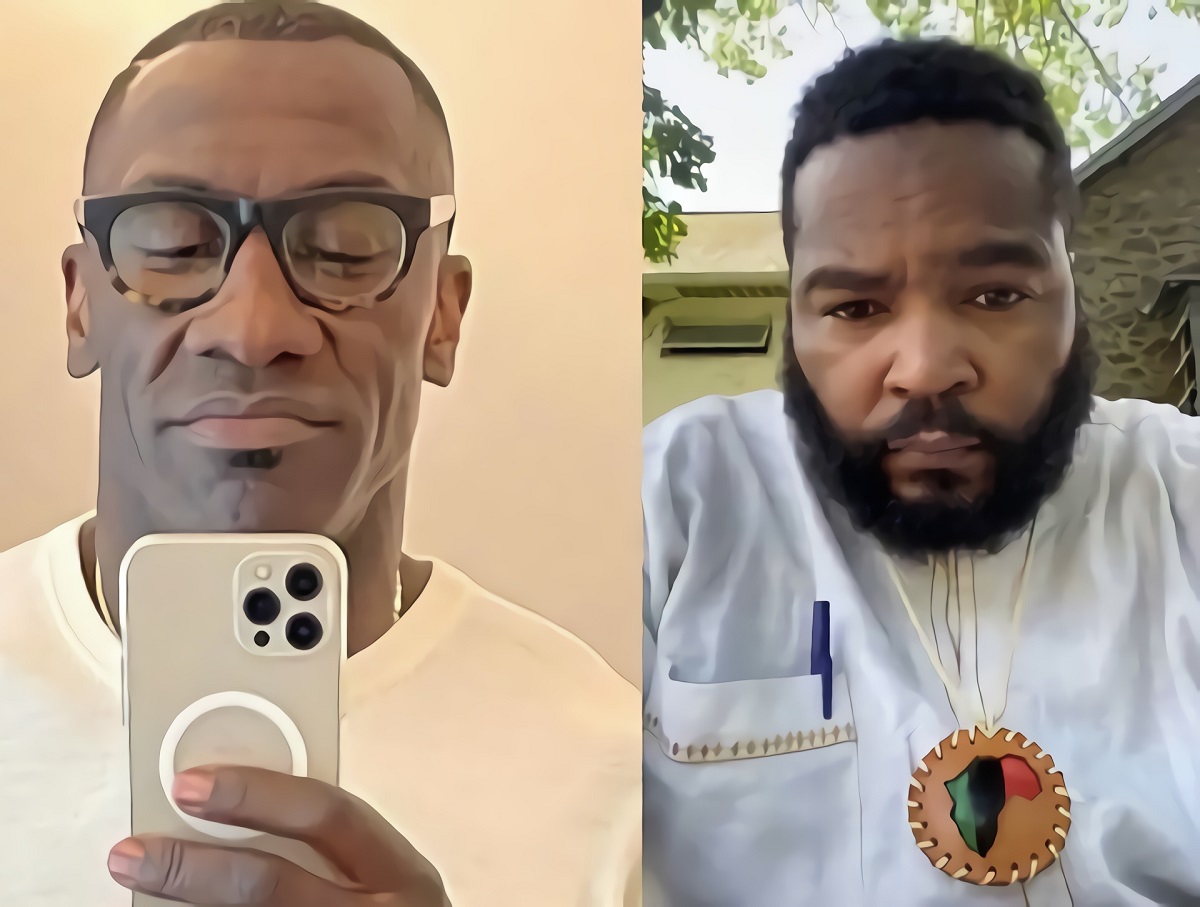 It may come as surprise to some people to know that Shannon Sharpe has a thing for white women, at least if you look at his dating history. That is surprising to some people, because Shannon Sharpe is one of the most pro-black sports broadcasters on television today, but does his history of dating white women take away from that? Well according to the legendary Dr. Umar Johnson it does, and now there is beef between them that started after a Bronny James situation.
How Bronny James Started the Beef Between Shannon Sharpe and Dr. Umar Johnson
Not too long ago Bronny James' white girlfriend went viral after his prom photos were posted online. Due to Lebron James being all about black empowerment people found it strange that his son who has history of liking women who aren't black was dating a white woman. This led to Bronny James receiving massive backlash on social media from Black Twitter, but Shannon Sharpe was one of the people who came to his defense. Basically Shannon Sharpe told people to stop worrying about who people decided to date in their personal lives. That comment got Dr. Umar Johnson a bit mad, which led to the post below where he called Skip Bayless Shannon Sharpe's handler and offered to come on Undisputed to discuss interracial dating.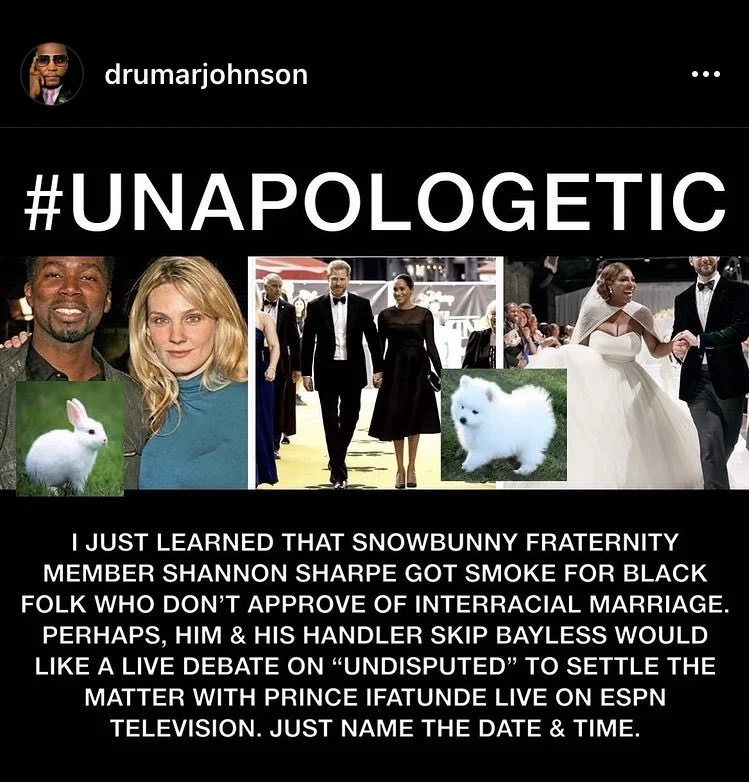 Shannon Sharpe Responds to Dr. Umar Johnson Criticizing Him Dating White Women After Bronny James Interracial Prom Photo
In response to his criticism Shannon Sharpe directed a bold message to Dr. Umar Johnson. In the tweet he said, "Shannon Sharpe don't give a f*** what Umar Johnson or others thinks about who he or other people date. That's the problem, you're worrying about other people. I'm not harming, bothering you, or taking money out of your pockets. Now stay the f*** off my timeline. Enjoy your Memorial Day Weekend".
He's definitely right by saying people shouldn't be this invested in who other people date, because it has no impact on their personal lives. If everyone dated who other people wanted them to date then they would be living other people's lives. However, there are people who still believe Shannon Sharpe is wrong for justifying interracial dating in the black community. This is topic that people will always be divided on due to the controversial racial history of the United States.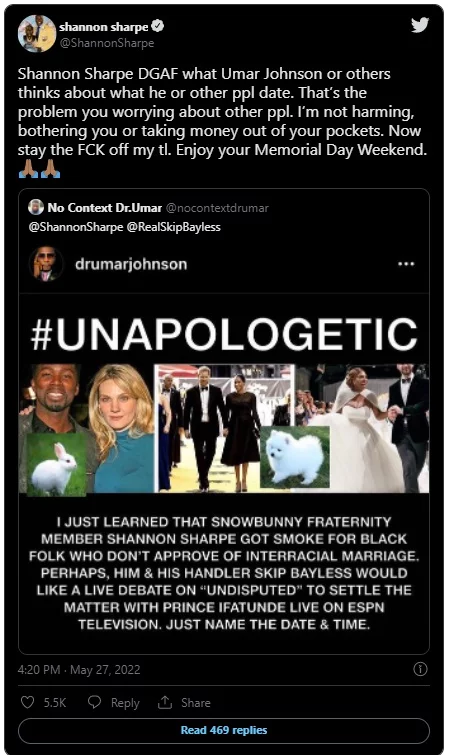 Shannon Sharpe's White Girlfriend Katy Kellner Cheated On Him with Another Black Man
Shannon Sharpe was in a interracial relationship with white woman named Katy Kellner who was a Fly wheel instructor. Their love was so strong that they got engaged in 2016, but that was short lived. Apparently Katy Kellner cheated on Shannon Sharpe with another black man, because in 2018 she got pregnant with the baby of man named Marlon Byrd. Ironically he was fitness instructor.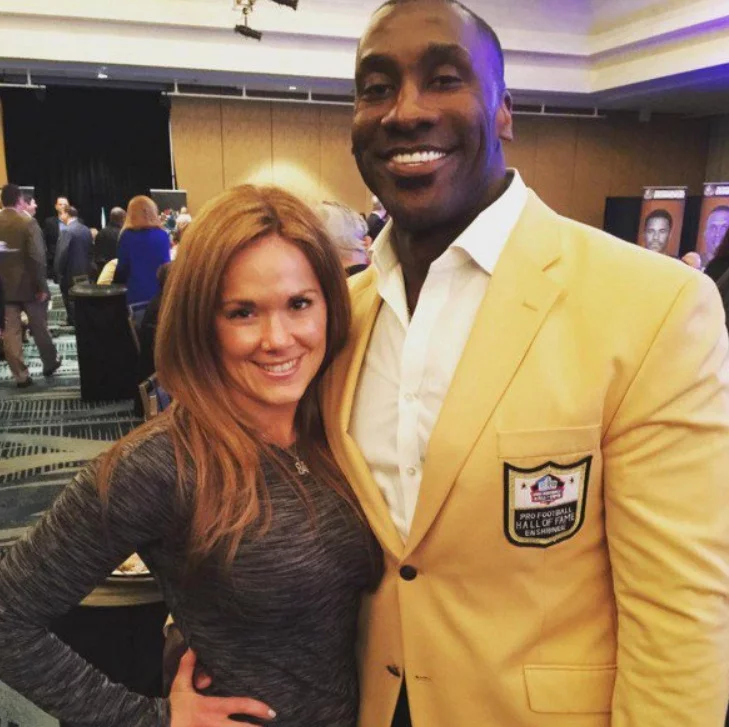 Shannon Sharpe likes white women, and he isn't ashamed to defend his dating preferences. Based on his response to Dr. Umar Johnson's criticism of interracial relationship that Undisputed showdown is never going to happen. It's not like Fox would have allowed them discuss racial issues like that on Live TV during a sports show anyway.