Stephen A Smith continued to publicly degrade Kyrie Irving on First Take in response to his Instagram Live session where he cleared the air about not taking the COVID vaccine. While Stephen A Smith was trying to explain why he feels Kyrie Irving is "stupid", he exposed how stupid he himself is, and proved Kyrie Irving right. Stephen A Smith is a perfect example of how media propaganda can shape the way uninformed people talk about COVID vaccine, and unwarrantedly persecute people who are against putting that substance in their body.
Stephen A Smith Doesn't Know People Have Died from Taking COVID Vaccine
On the most recent episode of First Take, Stephen A Smith got in another argument with Jay Williams, and in the process he exposed his lack of knowledge about the COVID Vaccine. Stephen A Smith confidently said "6.2 billion have taken vaccine, and it hasn't killed anybody". The statement is 100% false, but due to media propaganda Stephen A Smith truly believes that, and used that as his support for insulting Kyrie Irving.
Take listen to Stephen A Smith yelling out completely false information about the COVID vaccine while berating Kyrie Irving. Then notice how Jay Williams was silenced when he tried to inform Stephen A Smith about the negative side effects and deaths related to the COVID Vaccine. The agenda Kyrie Irving talked about was on full display.
Due media propaganda Stephen A Smith really believes there has not been a single death related to the vaccine. On top of that when Jay Williams was trying to inform Stephen A Smith that there have been deaths related to the COVID vaccine, and tell him about Nordic countries banning the Moderna Vaccine for being too dangerous for people 30 years old and younger, they silenced him.
Stephen A Smith was allowed to say whatever he wanted in support of the vaccine, but Jay Williams wasn't allowed to say anything against the vaccine.
The video above is an example of the "agenda" Kyrie Irving talked about in his Instagram Live session.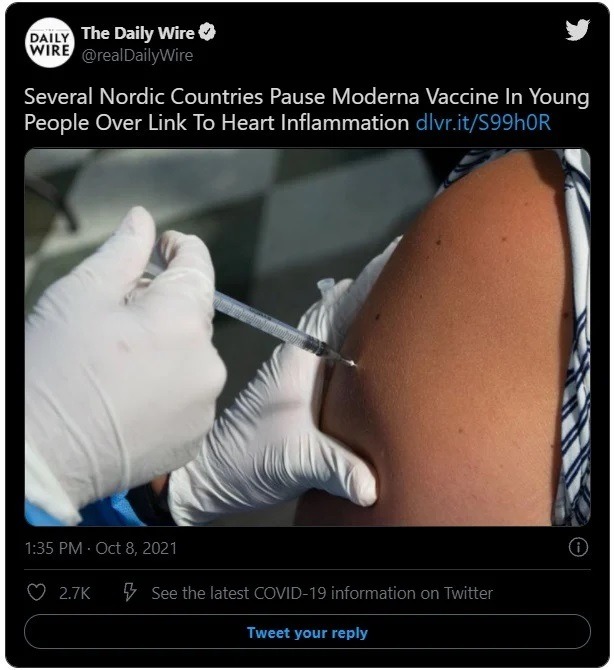 How Many People Have Died from Taking COVID Vaccines?
According to VAERS there have been over 16,000 reports of deaths related to the COVID vaccine, a number that could be underreported by the government. In addition there have been over 50,000 reports of people suffering from serious side effects after taking COVID vaccine. One of the most often reported serious side effects are heart inflammation, blood clotting, and pericarditis, all of which can be deadly.
To put the deaths and serious side effects related to COVID Vaccine in perspective within the same time frame there have only been around 32 reports of serious side effects in relation to the Flu vaccine. In addition only around 500 people have died from the Flu Vaccine over the past 20 years in America. The COVID vaccine has been widely available for less than a year, and has already potentially killed at least 16,000 people in America, which is a roughly 3,100% increase in deaths when compared to the Flu Vaccine.
Stephen A Smith has no knowledge of people dying from the COVID vaccine, because people who are brainwashed by the constant biased pro-vaccine propaganda really think it's 100% safe. With his misinformed knowledge he constantly attacks Kyrie Irving for making the personal decision not to be vaccinated. In turn he proved Kyrie Irving's "Agenda theory" behind vaccine propaganda correct.
Author: JordanThrilla Staff