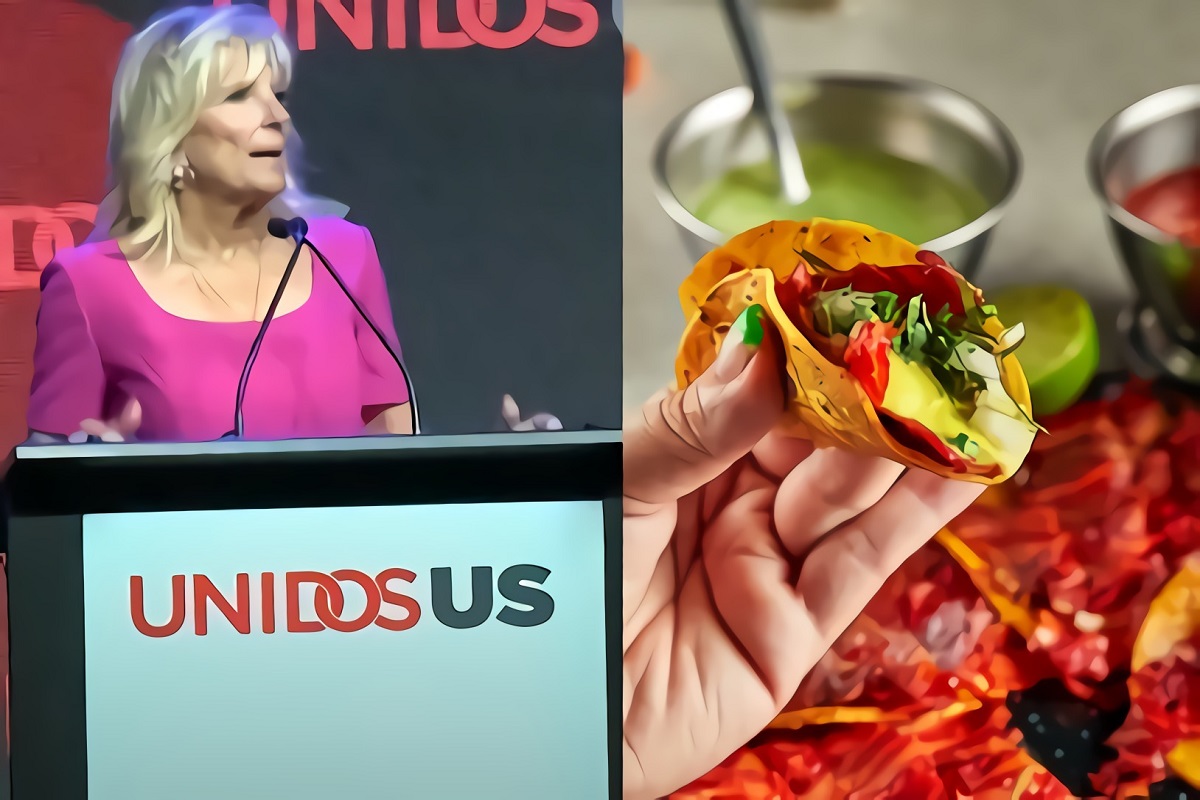 It's been a tough week for the Biden family with 4CHAN allegedly hacking Hunter Biden's iPhone and the teleprompter debacle, and the drama continued after Jill Biden's speech at the Latinx IncluXion Luncheon in Texas. Once again it was racially insensitive remarks that Jill Biden said so comfortably that left the nation shocked that no one on her PR team realized the backlash it would cause.
Was Jill Biden 'breakfast tacos' Comment Racist? Social Media Reacts to Jill Biden's 'Breakfast Tacos' Comment about Hispanics at Latinx IncluXion Luncheon
During a recent speech Jill Biden was using metaphors to explain how she felt about the Hispanic community in Texas. She likened them to beautiful blossoming flowers in Miami and bodegas in Brooklyn, but things got a bit strange when she decided to liken them to a Mexican food.
Social media was perplexed when Jill Biden compared Hispanic community to 'unique breakfast tacos'.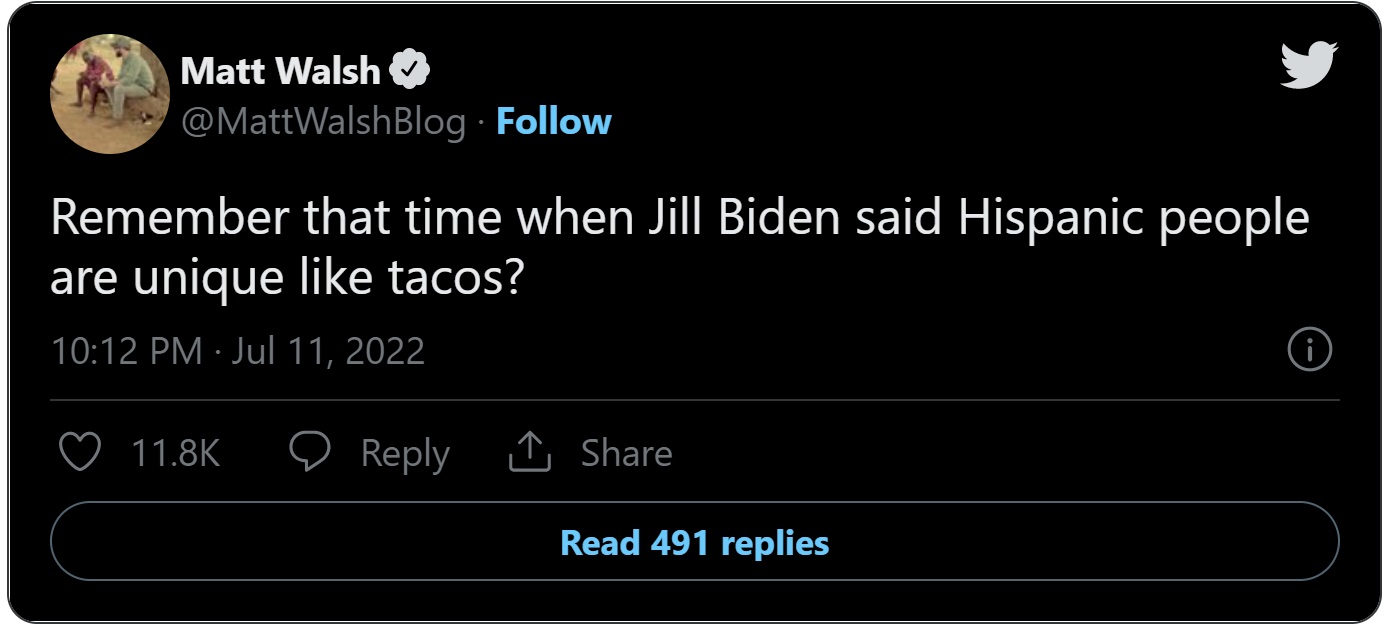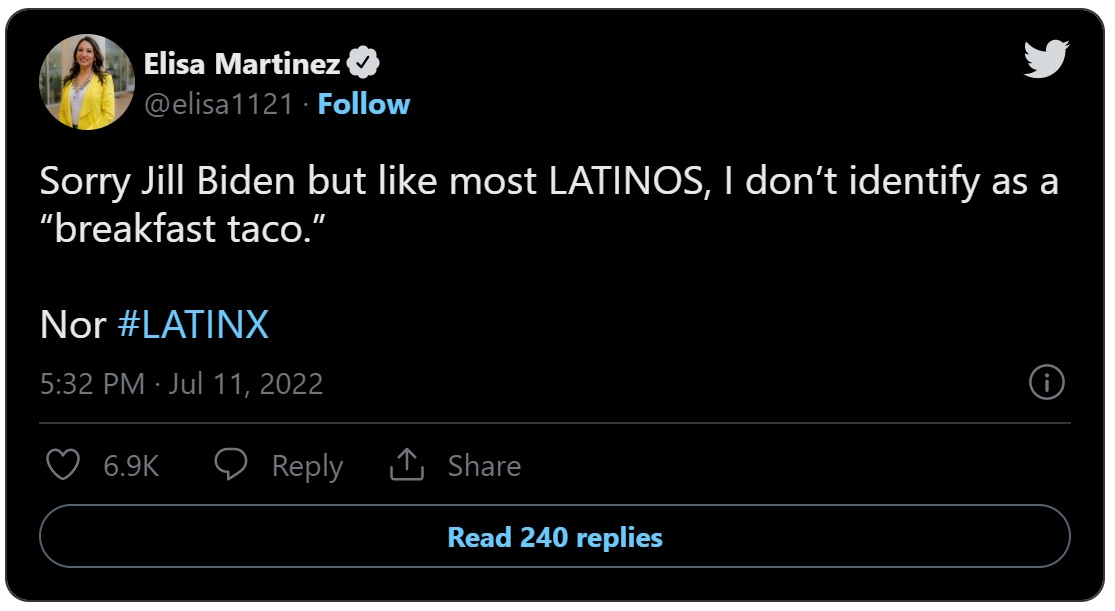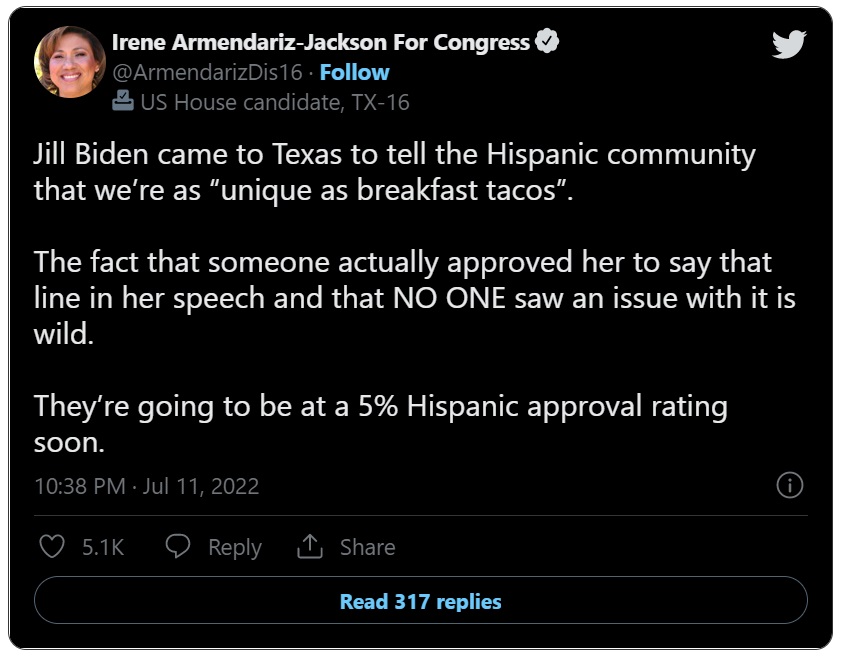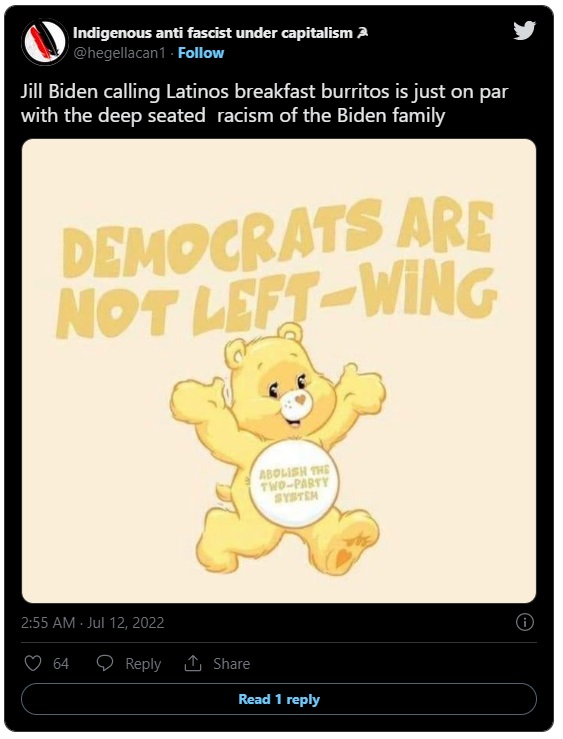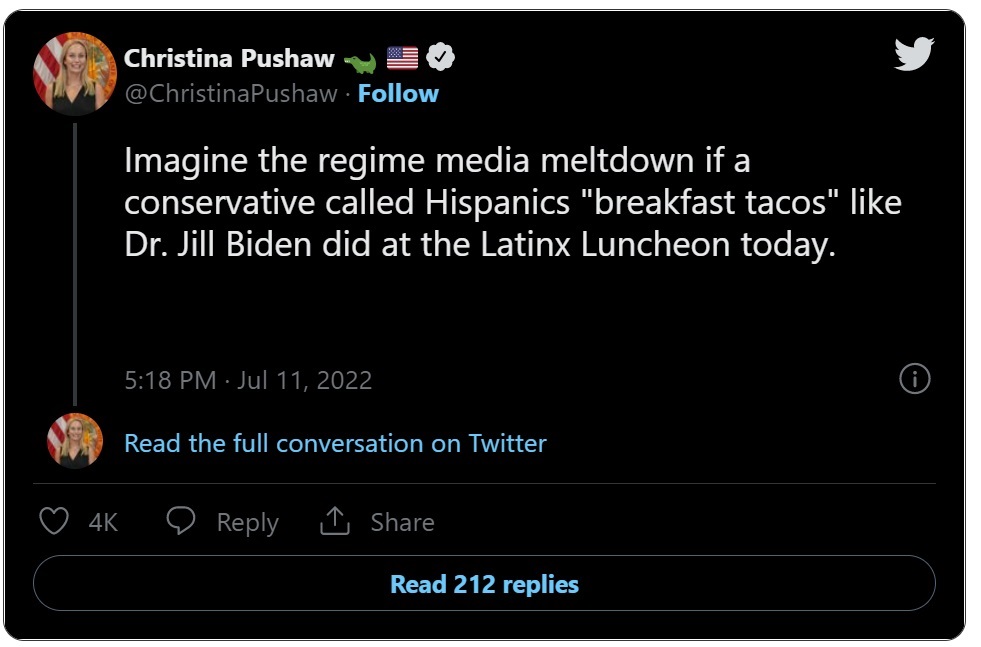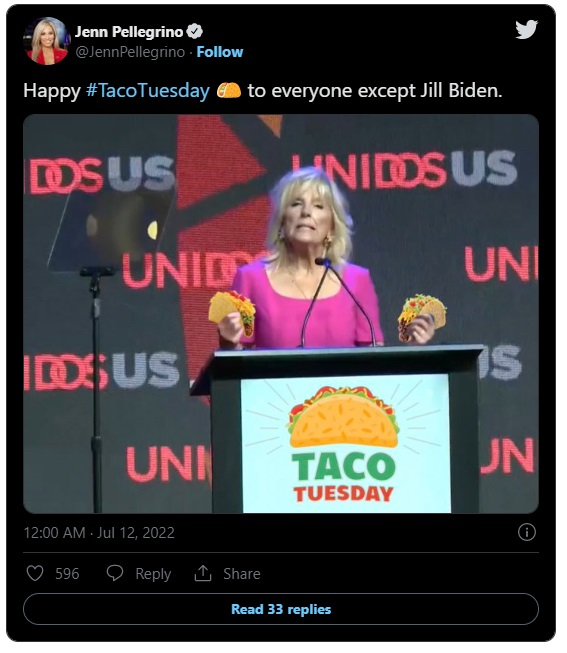 Marco Rubio's Twitter profile picture changed to a breakfast taco to possibly poke fun at Jill Biden's poor choice of words, and highlight how offensive they really are in context.