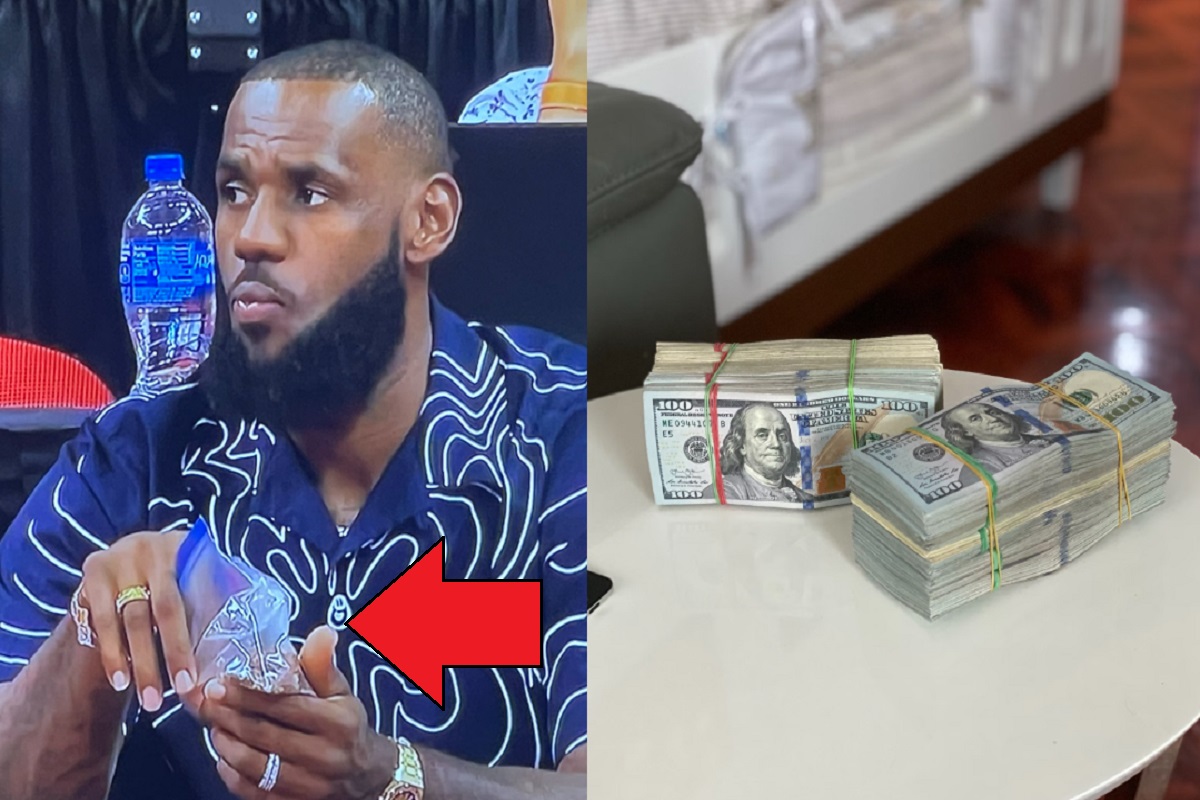 Lebron James is the first player in the NBA history to become a billionaire while still being an active player in the league. Every step he takes on the court is literally worth a billion dollars now. The amazing accomplishment took years investing, stacking NBA contracts, choosing the right friends, staying out of trouble, and apparently also being very frugal with his money. Recently his choice of snack packaging at 2022 NBA Summer League made people remember just how allegedly cheap Lebron James is when it comes to saving money.
Frugal King? Lebron James' Ziploc Bag at Summer League Sparks Twitter Thread about Lebron James Being Cheap
LeBron James is a rare case of rich person who didn't let the money change his demeanor, or so it seems. Lebron still hangs with same friends, and enjoys the same things he did before he was rich. This is easily noticed by subtle things he does in public. Many people feel a perfect example of that was Lebron James' ziplock bag full of snacks during Lakers Summer league game.
A post on Twitter about Lebron James ziploc bag started a thread about how frugal he is. Is Lebron James the "Frugal King"? Take a look.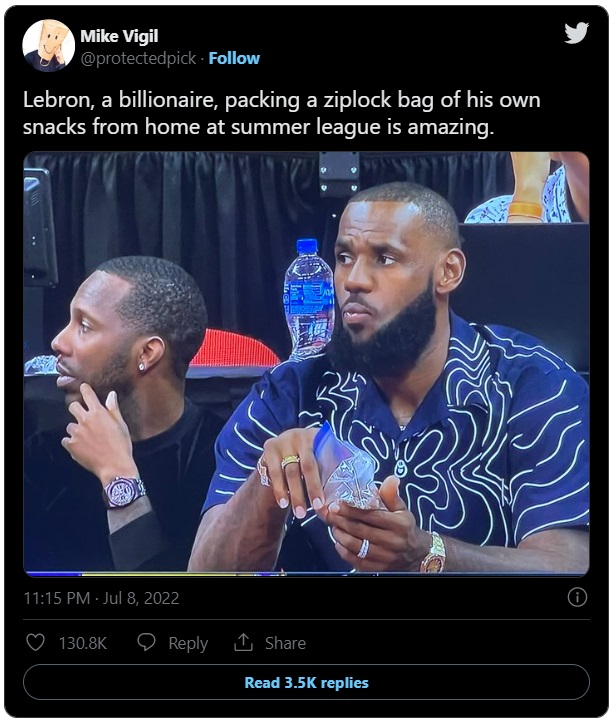 Apparently Lebron James doesn't use his cellphone data if he can't connect to Wi-Fi. That's definitely being frugal, but at the same time many cellphone plans offer unlimited data anyway.
Lebron James is so cheap he allegedly refuses to pay for Spotify premium, and would rather listen to music with the occasional ads interrupting. That's similar to how Giannis refused to pay for Disney+ during the Olympics just to watch games.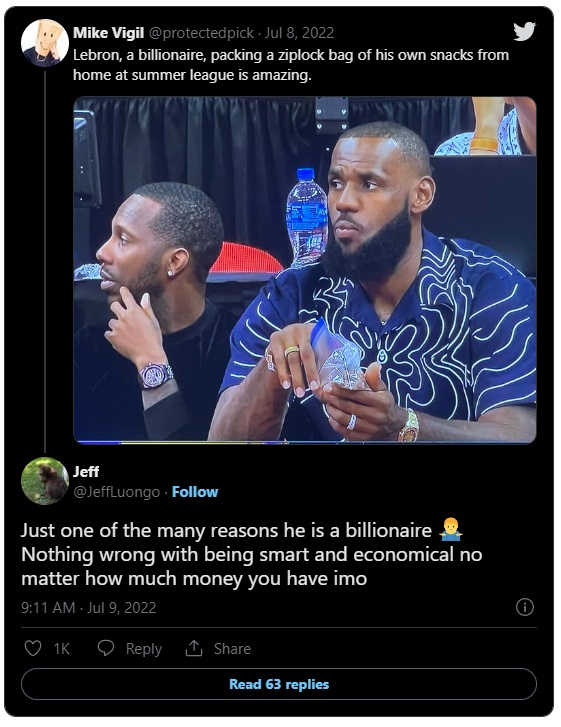 The legendary Warren Buffet always touted that being extremely cheap is the key to building wealth. Despite the fact the he is a billionaire he still lives in the same house he bought for $35,000 before he became rich. In addition he also drives a 2014 Cadillac XTS, which you can be bought for around $15K. It seems Lebron James' frugality may follow Warren Buffet's virtues to a lesser degree.
It's worth noting that Lebron James was wearing an AP Royal Oak watch worth around $80K on his wrist, so he's definitely still splurging on some things. Jewelry holds long term value though, so that could easily just being another investment in the long run. The biggest question the world wants to know is what was inside Lebron's ziploc bag?