Clippers destroyed Lakers in an uneventful blowout game that was never really close, but one exciting factor came from the sidelines. Serge Ibaka's African outfit with Gilligan's Island hat and a tiny hand bag is going viral on social media.
Many people were confused at what they were seeing when the camera first focused on him, but on closer it looks it seemed to be an African dashiki style get up, but we could be wrong. What made the outfit hilarious was his choice of accessories.
It looked like Serge Ibaka had on at least 4 face masks, and a tiny hand bag that seemed to be uncomfortably squeezing his upper body. When Jeff Van Gundy said Serge Ibaka had on a Gilligan's Island hat it made the moment even funnier.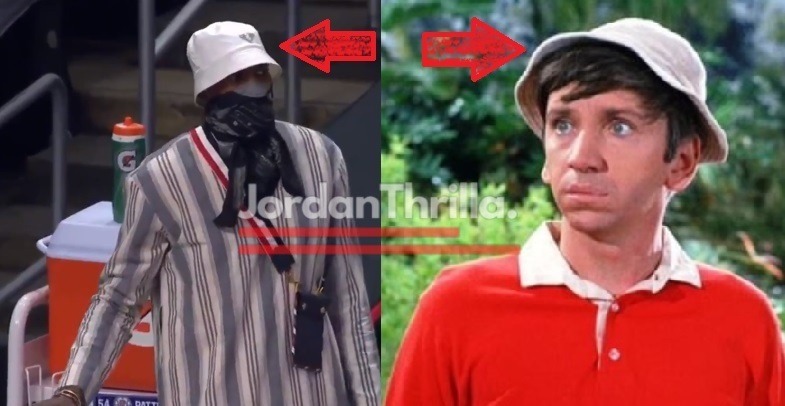 Serge Ibaka continues to be one of the most dapper players in the NBA, and this potentially African outfit is a perfect example. If you take away the overuse of accessories that is a one fly dashiki outfit. The only other NBA player seen wearing African inspired fashion in recent years is Russell Westbrook.
To be clear people are laughing at the Gilligan's Island hat, the tiny hand bag, and excessive facemask fashion. The dashiki African inspired aspect is fly as it gets.
Author: JordanThrilla Staff