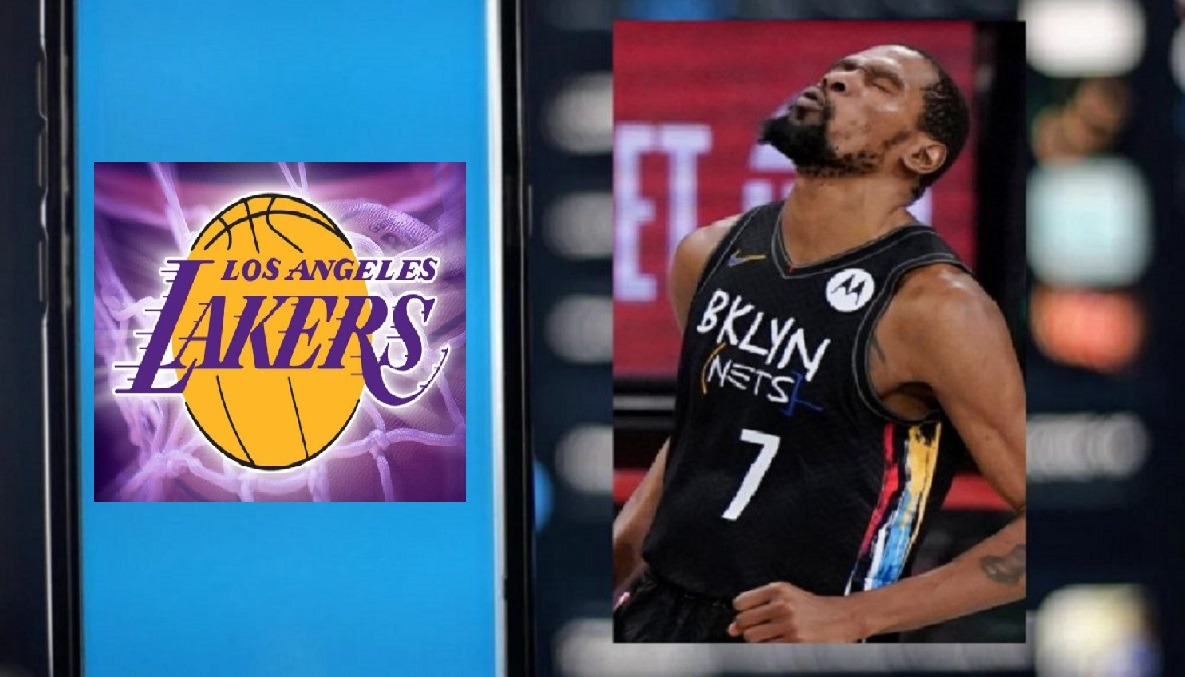 Kevin Durant's reaction to Lakers roster is going viral, but it was reaction that he intended to reveal. People think Lebron James's friend CuffsTheLegend exposed Kevin Durant is scared of the Lakers during another heated twitter exchange.
The verbal altercation started when Cuffs the Legend said Kevin Durant used a burner account to diss Lakers new roster by saying Marc Gasol is their best shooter. In the tweet CuffsTheLegend said Kevin Durant was dissing the Lakers out of fear, to which he replied "Scared of what Cuffs". KD then sent out another tweet saying, "Nah I really Don't, Please Elaborate".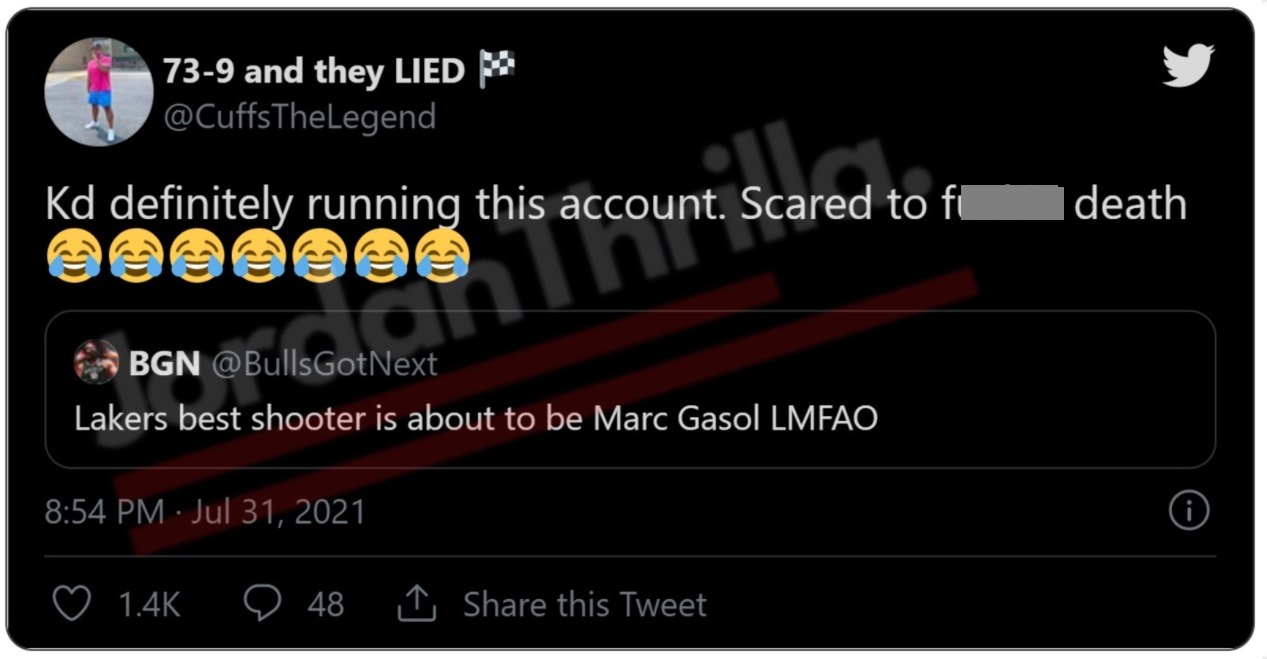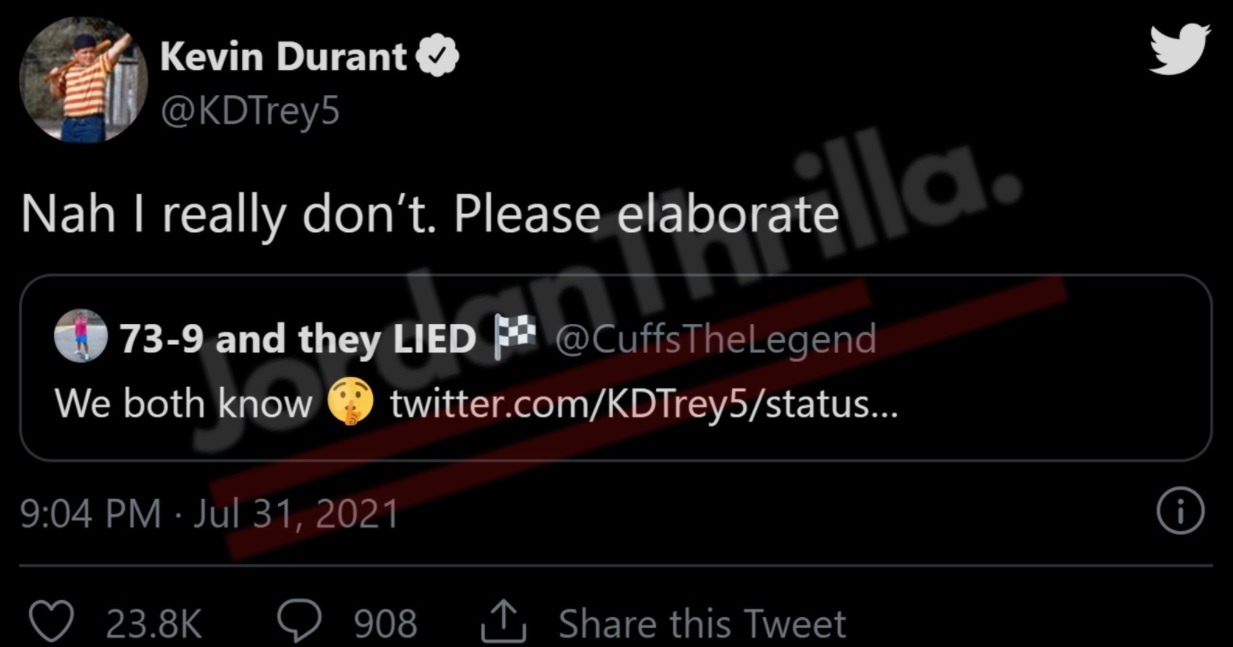 The reason why people think Kevin Durant is scared of Lakers new roster with Westbrook, is because of how hard he is trying to prove he isn't. KD really took time out his day to reply to someone saying he is scared of the Lakers, which could be evidence that deep down he really is. We all know KD hates playing against a team that's on a level playing field with his, or so it seems.
The reality is Nets probably won't even face Lakers in the playoffs, because Nets most likely aren't making the finals this coming season. A core that includes Kyrie Irving, James Harden, and Durant just isn't a championship team in most cases, but anything is possible.
Author: JordanThrilla Staff