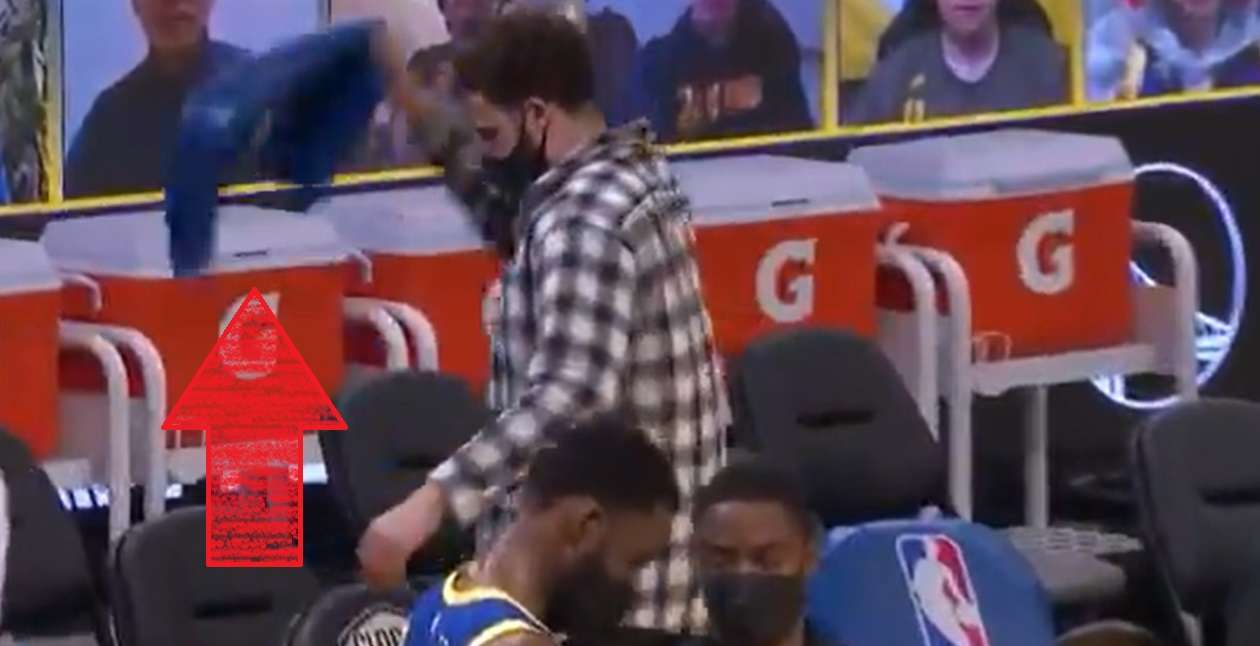 Klay Thompson not being able to play basketball is really starting to affect his mental. During their blowout loss to Nets, the camera caught an angry Klay Thompson throwing chair parts on Warriors bench during a timeout.
The entire game was ugly from start to finish with Nets dominating Warriors in every facet of the game. Klay Thompson knows things would be different if he was out there playing, but he has to watch helplessly on Warriors bench night after that night. Now it's clearly starting to take an emotional toll on him.

The Golden State franchise is still in midst of the Warriors Curse that is giving them payback for all the shady stuff like did like injuring Kawhi's ankle in 2017. These days they are experience what teams went through when they were the ones blowing people out night after night.
Hopefully Klay Thompson can stay strong and keep focused on the light at the end of the tunnel that is next season.
Author: JordanThrilla