A healthy Caris Levert hugged Kyrie Irving and his old Nets teammates before their matchup with his new team the Pacers, and it was heart warming as expected.
The NBA is a brotherhood, and you could tell his teammates were genuinely happy to see him doing well after the health scare he had during the trade. A few days after the James Harden trade went down doctors found a lump on Caris Levert's kidney. At the time it was not known whether or not he had cancer.
Caris LeVert and his former Nets teammates postgame 😀

Kyrie's hug was so wholesome ❤️ pic.twitter.com/Ftqc5Ncq28

— SportsCenter (@SportsCenter) February 11, 2021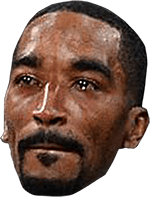 The future is looking bright now, because Caris Levert had successful kidney surgery where they removed a renal cell carcinoma growth. Although there is no timetable for his return doctors believe he will make a full recovery.
Caris Levert hugging his Nets teammates today is a sign of the major progress he has made from the time of that major health scare.
Author: JordanThrilla