#CancelDisneyPlus is trending after Lucasfilm fired Gina Carano for likening Holocaust to criticizing her political views. Prior to be given the boot from "The Mandalorian" Gina Carano was seen on social media mocking safety measures during the COVID-19 pandemic.
After being criticized for her voicing her political point of views, she released a strange comment likening being criticized for being republican to Jews being persecuted during the Holocaust. Take a look below.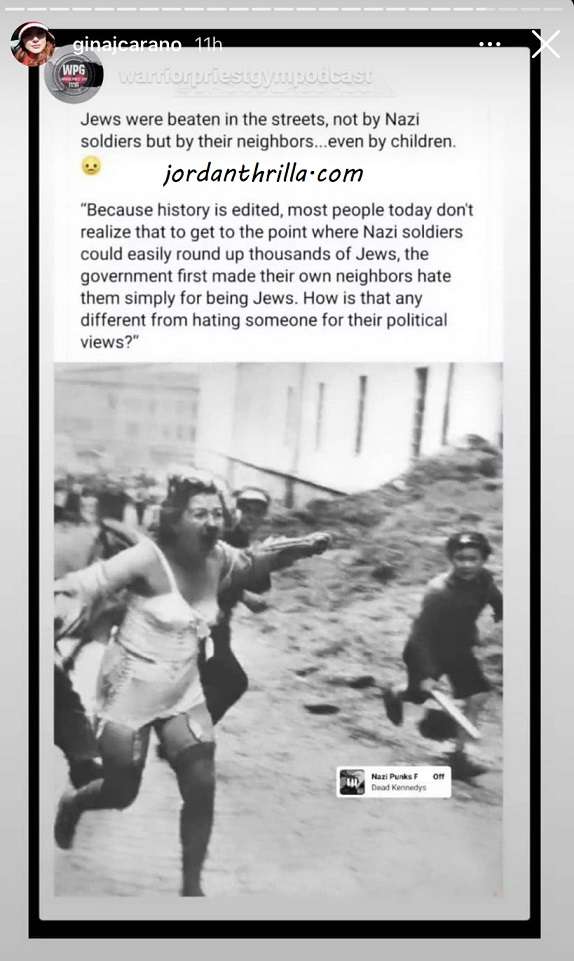 Shortly after that IG post above, news broke Gina Carano was fired from The Mandalorian for "unacceptable media posts". At this point people who agreed with her political sentiment started to make the hashtag #CancelDisneyPlus trend worldwide.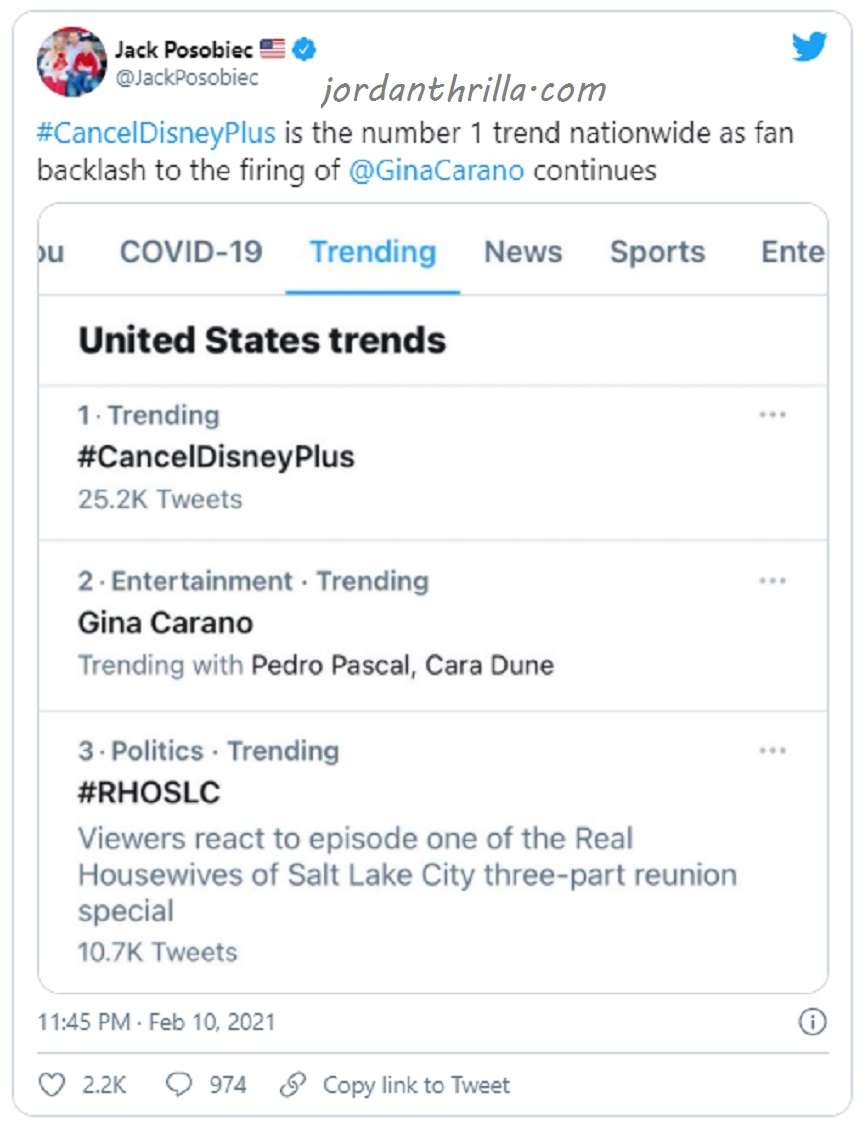 With hashtag "Cancel Disney Plus" trending people used the opportunity to accuse Disney executives of many crimes. For example it was alleged the former chairman of Disney gave $100,000 to the Lincoln Project. The Lincoln Project is a committee formed by past and present republicans who aimed to make sure Trump didn't reelected during the 2020 election, sometimes allegedly using illegal tactics. For example they were temporarily banned from Twitter in November 2020 for leaking personal phone numbers and emails of lawyers working for Trump.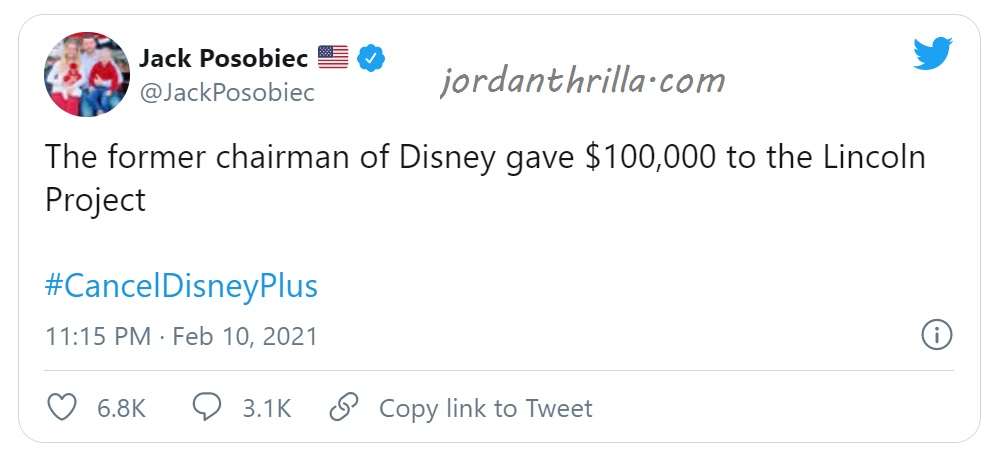 In another post it was alleged Disney thanked the CCP for letting them film near concentration camps in Xinjiang. The CCP stands for the Chinese Communist Party. This was revealed to convey that Disney was being hypocritical by firing Gina Carano.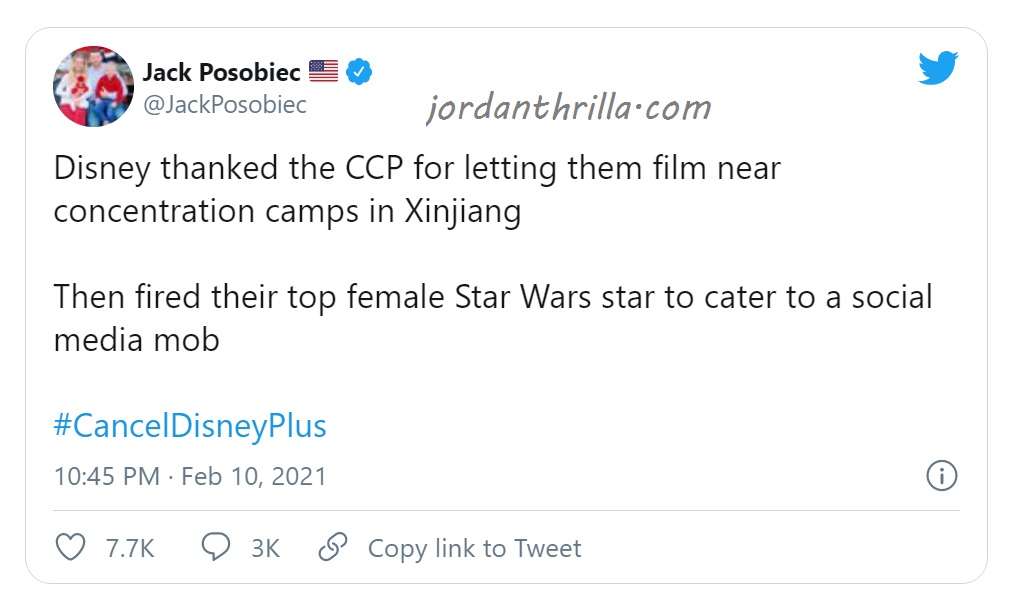 This #CancelDisneyPlus situation is running really deep. It really is a battle between Democrats and Republicans on social media at this point.
However, based on what Gina Carano said it's easy to see why Lucasfilm had to fire her from a PR standpoint. She compared the Holocaust to people criticizing her, which makes it seem like she is making light of the heinous crimes that happened during that time in History to some people.
Situations like these prove once again why is best not to voice your political opinions on social media if you are prominent superstar. She should have realized that a diverse group of people watch The Mandalorian, which would make her comments very offensive to a large number of people.
Author: JordanThrilla