Nas' relationship with cryptocurrency is well known with the recent news of his Coinbase investment possibly edging him into the billionaire status soon. It's was only a matter of time before Nas found a clever way to incorporate cryptocurrency into his music too, which he was able to do on the new DJ Khaled track "Sorry not Sorry". The result was a strange line that left many people confused. Nas called himself the "Cryptocurrency Scarface".
In the lyrics of "sorry not sorry" Nas says, "Winner in life, f*** a coin toss I'm coin-based, basically Cryptocurrency Scarface", which is a direct reference to his Coinbase investment. As clever as the line may have sounded to him, a good portion of social media thought it was corny. The result was people clowning Nas for calling himself the "Cryptocurrency Scarface".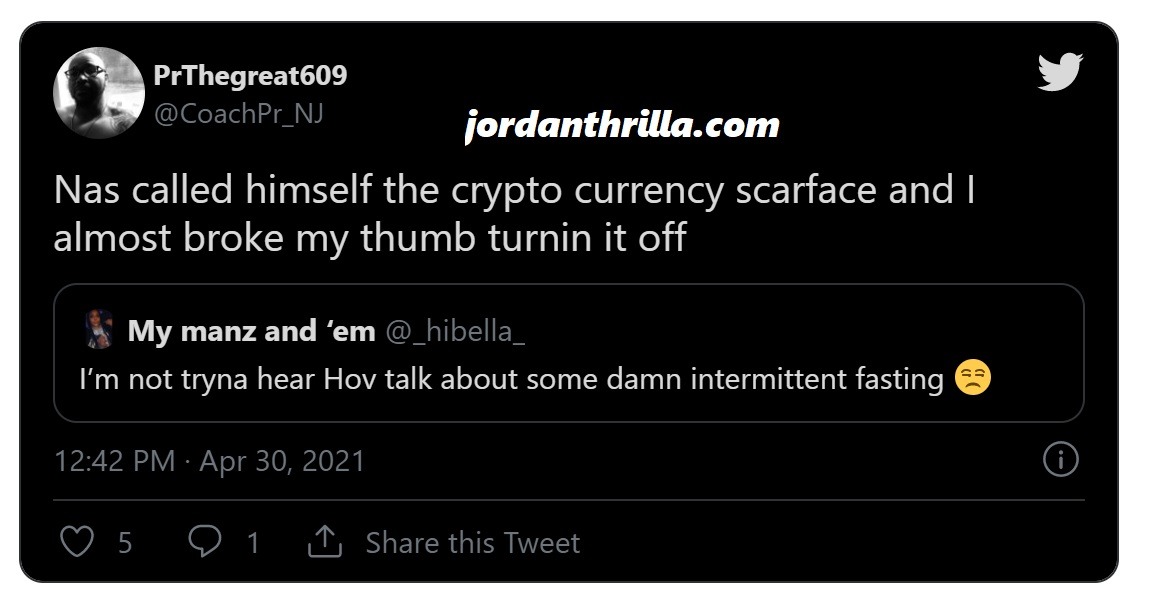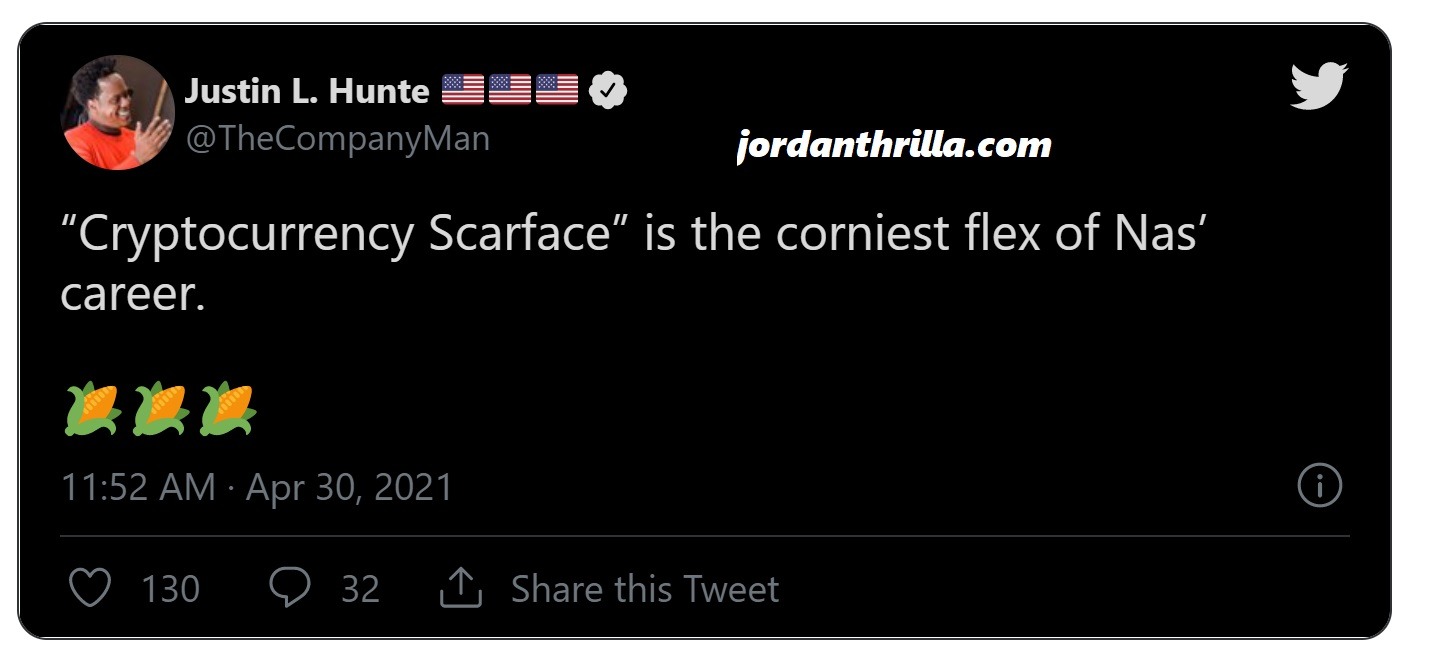 Why Did Nas Called Himself the "Cryptocurrency Scarface"?
Way back in 2013 Nas' company "Queensbridge Venture Partners" invested in Coinbase when it was only worth $143 Million. With the company becoming a public stock Nas' percentage of the company would be valued at close to $800 Million. When you add that to his current investments it possibly makes Nas a billionaire.
Coinbase is a cryptocurrency exchange Nas invested in some years ago. On Wednesday the COIN stock will be listed publicly, which will cause it's valuation to skyrocket over $100 Billion. This could instantly make Nas a billionaire.
You could describe Nas as a Cryptocurrency drug dealer, similar to how Scarface was a cocaine drug dealer. Instead of moving weight Nas is moving cryptocurrency.
Author: JordanThrilla Staff