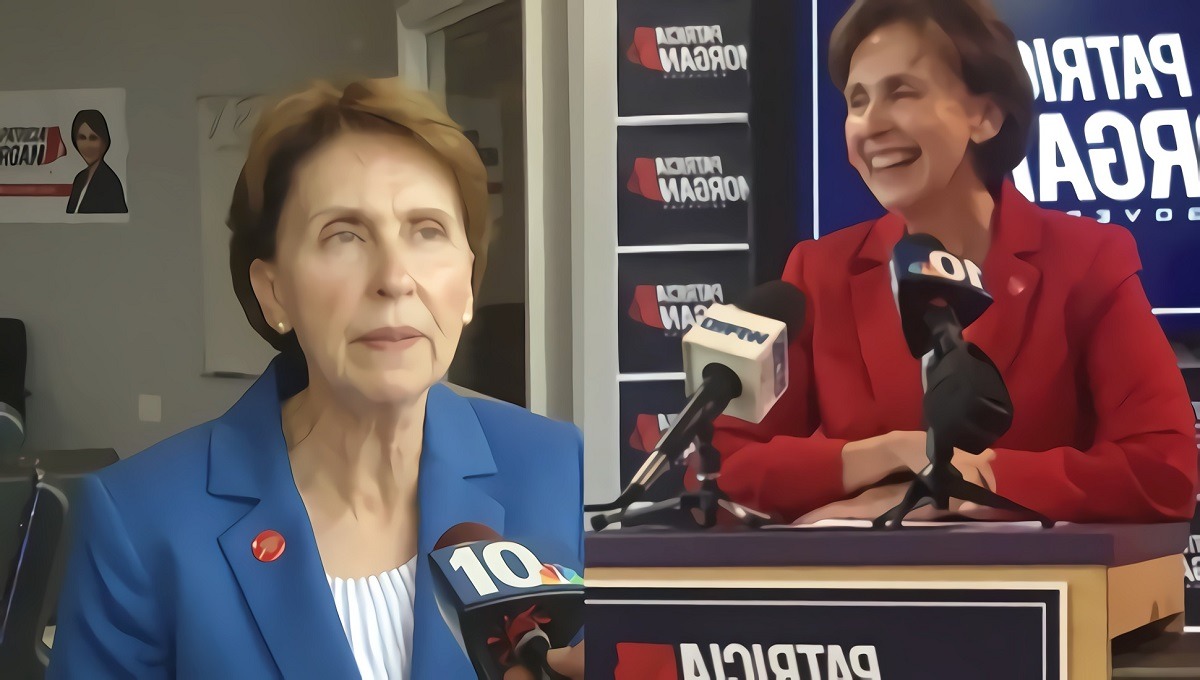 In todays episode of 'Politicians Say the Darnest Things', we have republican member of the Rhode Island House of Representatives Patricia L. Morgan. A strange tweet where she detailed how she allegedly lost a black friend sparked controversy as people saw her vernacular as racist. In the end it caused hashtag #IHadAWhiteFriend (I had a White Friend) to start trending on social media.
Why is Hashtag #IHadAWhiteFriend (I had a White Friend) Trending After R.I. Representative Patricia Morgan Says She Lost a Black Friend to Critical Race Theory?
This strange situation started with Patricia Morgan's attempt to criticize the Critical Race Theory being taught in schools. The gist of her message was that she believes it unfairly demonizes all white people. In her statement Patricia L. Morgan said she lost a black friend due to the Critical Race Theory only because she is white.
In her full statement she wrote,
"I had a black friend. I liked her and I think she liked me, too. But now she is hostile and unpleasant. I am sure I didn't do anything to her, except be white. Is that what teachers and our political leaders really want for our society? Divide us because of our skin color? #CRT"
The 'CRT' hashtag stands for Critical Race Theory.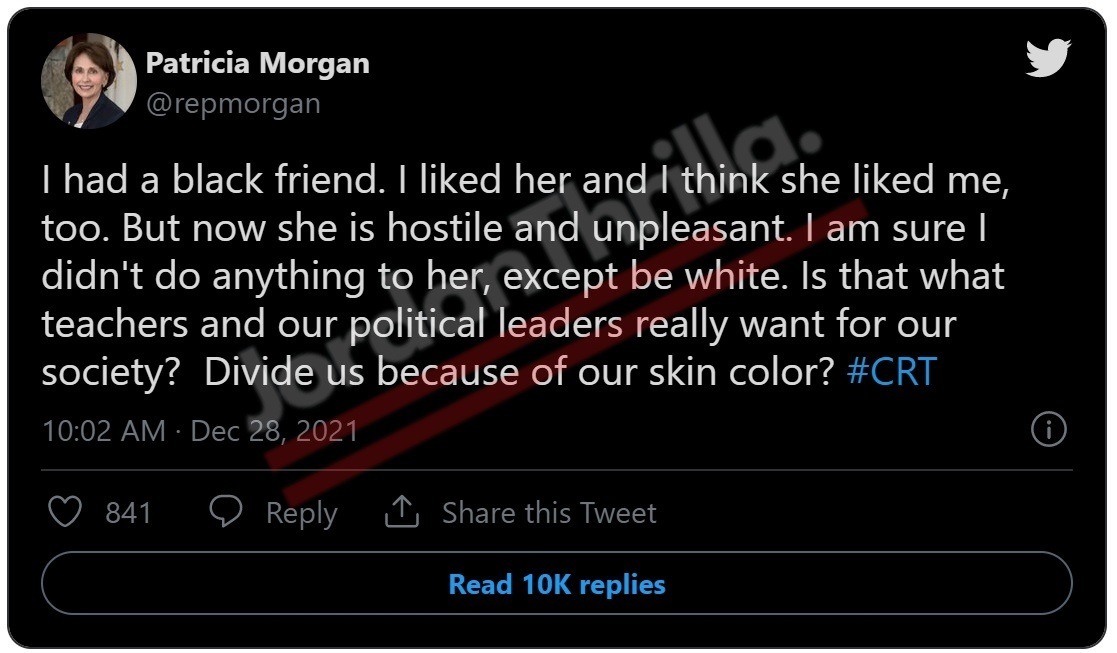 Little did she know that her comment would backfire, as she opened the flood gates for #IHadAWhiteFriend (I had a White Friend) to trend as people mocked her racist story. In this trend black people told stories of how they lost white friends, using the same formula of Patricia L. Morgan's "I had a black friend" tweet.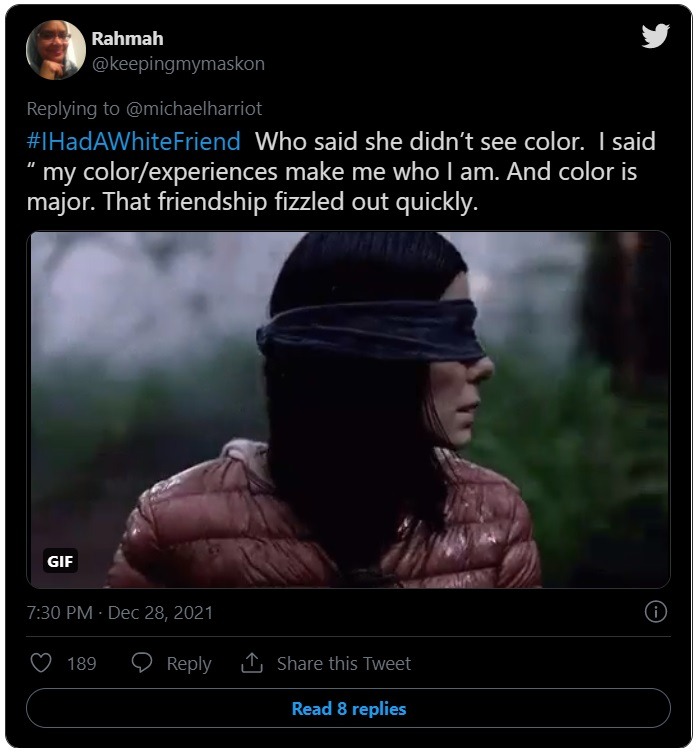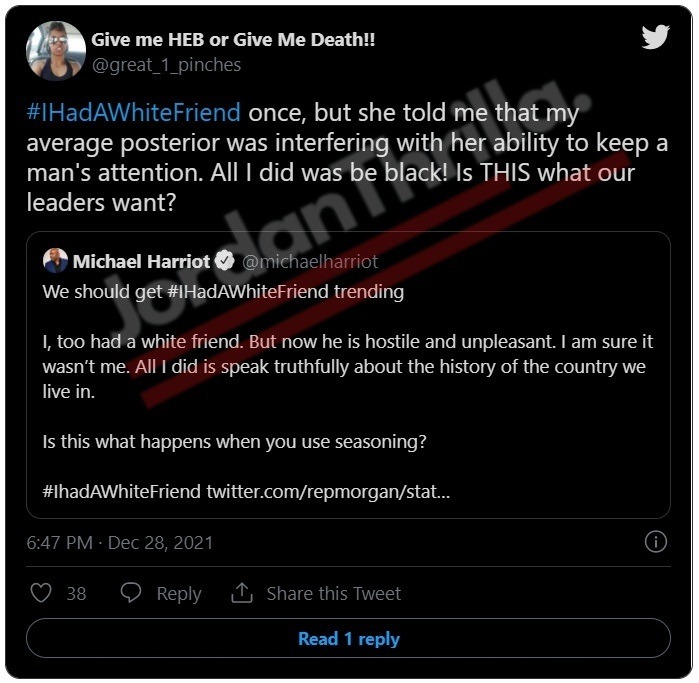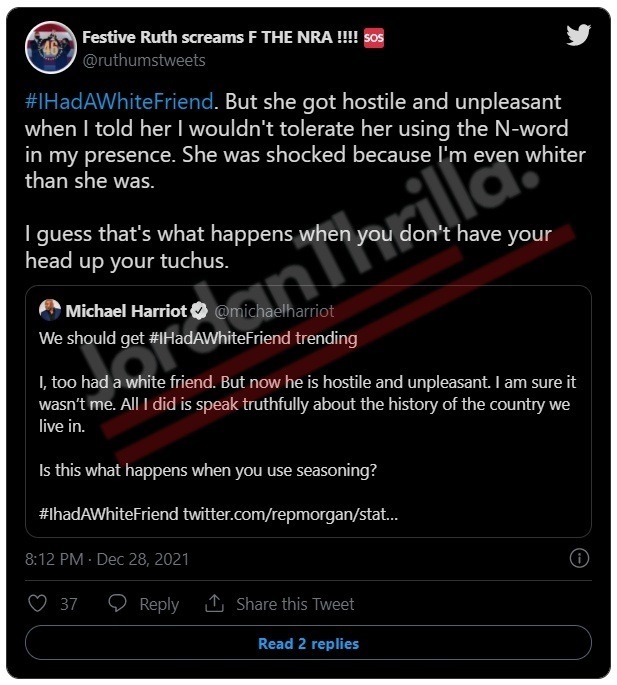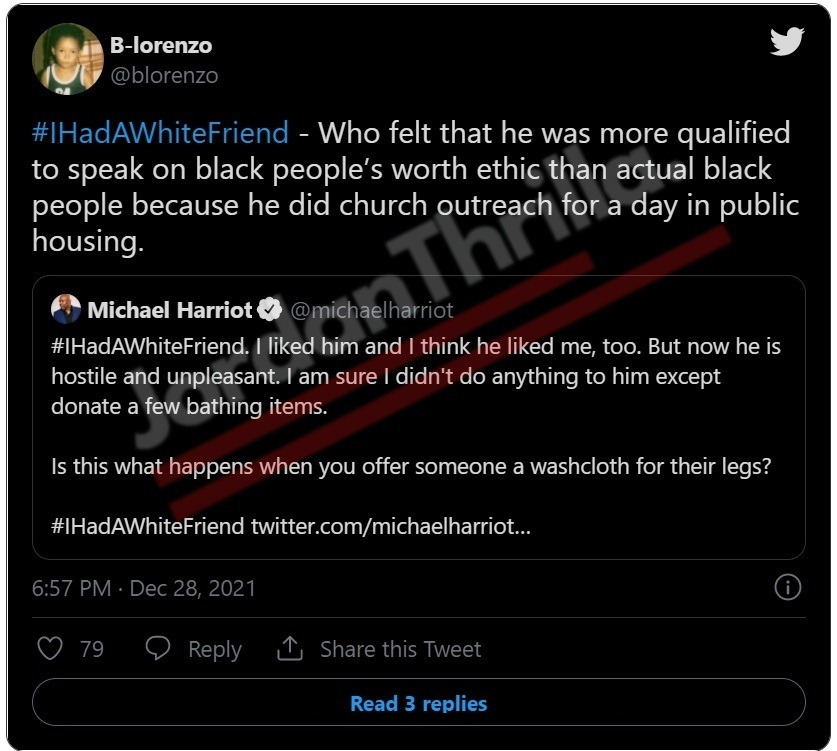 Patricia L. Morgan is 71 years old and grew up in the 1950s, so she probably doesn't even realize that her tweet is similar to how racist people will say "I have black friend" when trying to prove they aren't racist. It's also a bit odd that she's actually from Wiltshire United Kingdom, but ended up being an American politician.
When will politicians learn that some things are better left unsaid? No one needed to know Patricia Morgan's story about her alleged black friend.
Authors: JordanThrilla Staff