Tragic news has hit the sports world. NFL legend John Madden is dead at age 85. Details surrounding his death have left a cloud of mystery and sorrow as sports fans search frantically for answers as to what caused his untimely passing.
What Was John Madden's Cause of Death?
At the moment details surrounding how John Madden died are very scarce. The only confirmed information is that John Madden died suddenly and unexpectedly. This has led some people to believe that John Madden had a heart attack, or was involved in some type of accident, but again nothing is confirmed other than his death was sudden and very unexpected. The rumor that he died suddenly was confirmed by ESPN.
Social Media and Celebrities React to John Madden Dead
On social media the reactions to John Madden's death are truly heartbreaking. Some people told stories of times they randomly met him in their day to day lives. Other people showed their collections of Madden memorabilia. It's easy to see that he impacted people many different ways, which is a sign of a true legend who was a man of the people.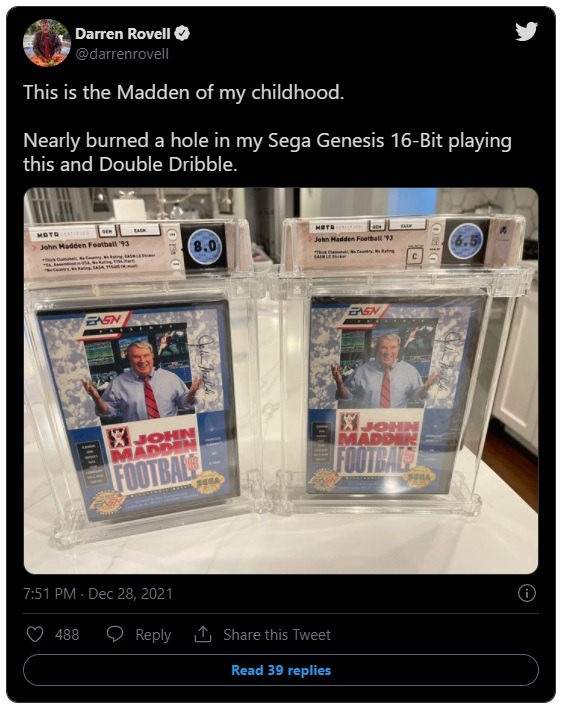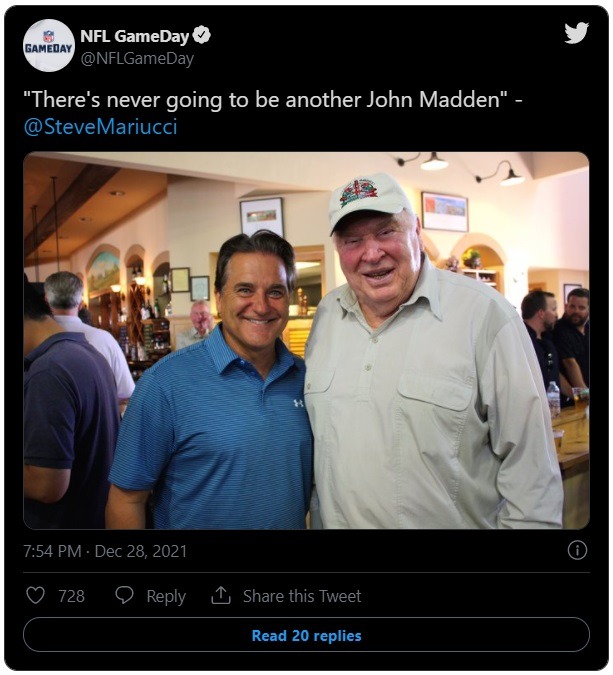 Brad Biggs' story about meeting John Madden was one of the most heartbreaking posts reacting to his passing.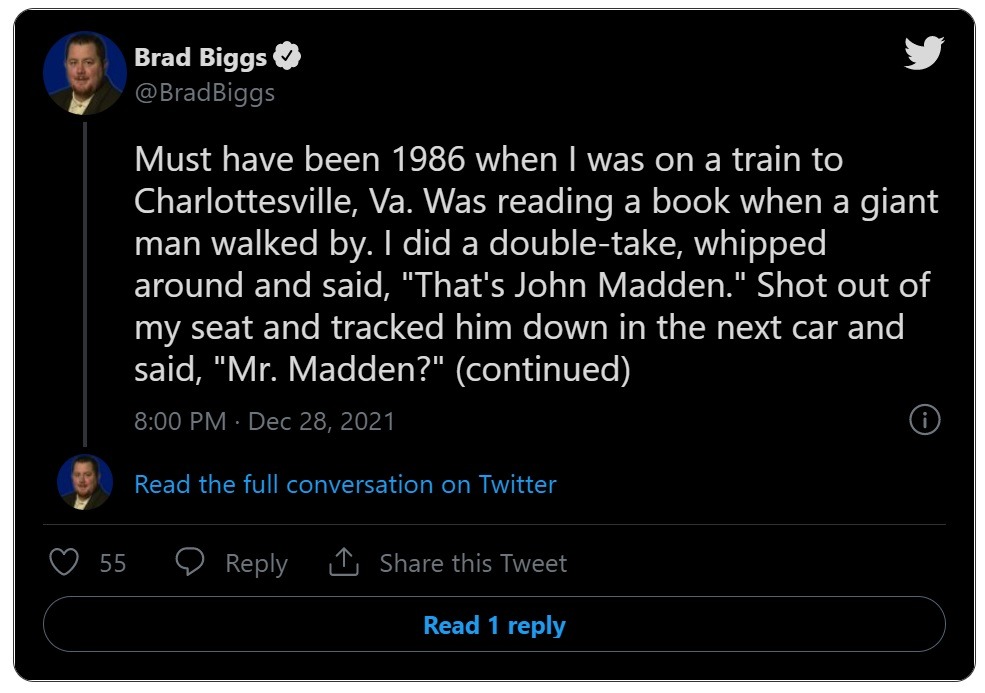 John Madden's Legacy in the NFL Goes Far Beyond Madden Video Games
To the younger generation John Madden is most known for the EA Sports Madden NFL video game series. However, his legacy reaches far beyond having a video game named after him. John Madden was Raiders head coach for 10 seasons ending with an impressive record of 112 wins and only 39 losses. He was an AFL Champion, and Super Bowl XI champion. After his coaching days he was a professional broadcaster for 30 years, and is hailed as one of the greatest sports broadcasters ever across all sports.
John Madden will be truly missed, and his mark on the football world will never be forgotten. 2021 just keeps getting sadder.
RIP John Madden.
Authors: JordanThrilla Staff