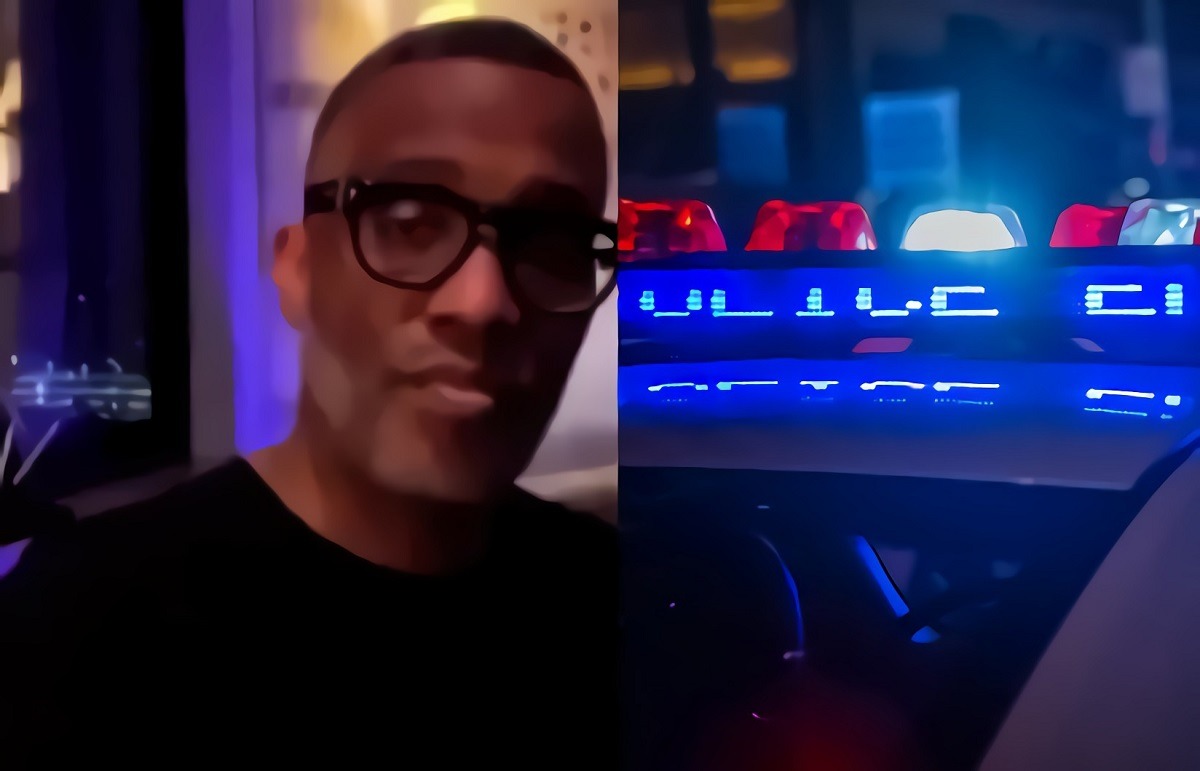 By now you have probably heard the news that Kevin Samuels is dead at 56 years old. Details around how Kevin Samuels died are a bit sketchy, because there are so many rumors about how well he knew the woman who found him dead. Now Kevin Samuels' last IG live video has given more fuel to the conspiracy theory he was murdered.
Details About Kevin Samuels' Death Police Report
According to official reports on May 5 police responded to a call that came from an apartment located on 297 East Paces Ferry Road in Atlanta Georgia. When police arrived they found Kevin Samuels unresponsive, and tried performing CPR on him. The last person he was with was a nurse named Ms. Ortencia Alcantara.
According to Ortencia Alcantara's statement Kevin Samuels started complaining about chest pain in the early morning hours of May 5. She claimed that she had met him that night, and decided to spend the night with him at his apartment. Interestingly that apartment wasn't in Kevin Samuels name. When he collapsed on top of her after complaining about his chest hurting she called 911, and asked if the 911 operator could contact the front desk of the apartment building they were in to bring defibrillator to attempt keeping him alive. Since she was a nurse she was an expert with using such devices. Ultimately Kevin Samuels was dead upon arrival at Piedmont Hospital. Take a look at the leaked Kevin Samuels police report.
Was Kevin Samuels Murdered by a Nurse? Kevin Samuels Last Instagram Live Video Sparks a Kevin Samuels Death Conspiracy Theory About Ortencia Alcantara
Based on what we know from the police report Kevin Samuels didn't know the woman who was with him when died until he met her that night. However, because of his fame she knew he was and what made him famous. As we all know Kevin Samuels made a career out of demonizing women. Considering that Ms. Ortencia was a nurse conspiracy theorists believe she would know how to make him start having unexpected heart issues. The theory seemed far fetched until a video of Kevin Samuels' last Instagram Live video went viral. In this footage Kevin Samuels was arguing with Ortencia Alcantara about something. It appears he didn't know the camera was still rolling when this was happening. Take a listen.
Based on Kevin Samuels' last IG live video there was tension between him, and the nurse he just met. We also know that he had a lot of enemies due to the nature of the YouTube videos that made him famous. Given the timeline of events something happened to Kevin Samuels between the time of his last IG live video and the time he was found dead, but right now no one is sure exactly what caused his chest pains before he died. When they do the Kevin Samuels' autopsy that will be confirmed.
Conspiracy Theorists find it strange that it just happened to be nurse who knows all about medicine that was with Kevin Samuels when passed he away. Is it possible the nurse murdered Kevin Samuels? People who believe this conspiracy theory think that the nurse Ortencia Alcantara poisoned Kevin Samuels, but of course there is no proof of that at the moment.
Hopefully the Kevin Samuels death conspiracy theory ends being proven false when the investigation is complete.