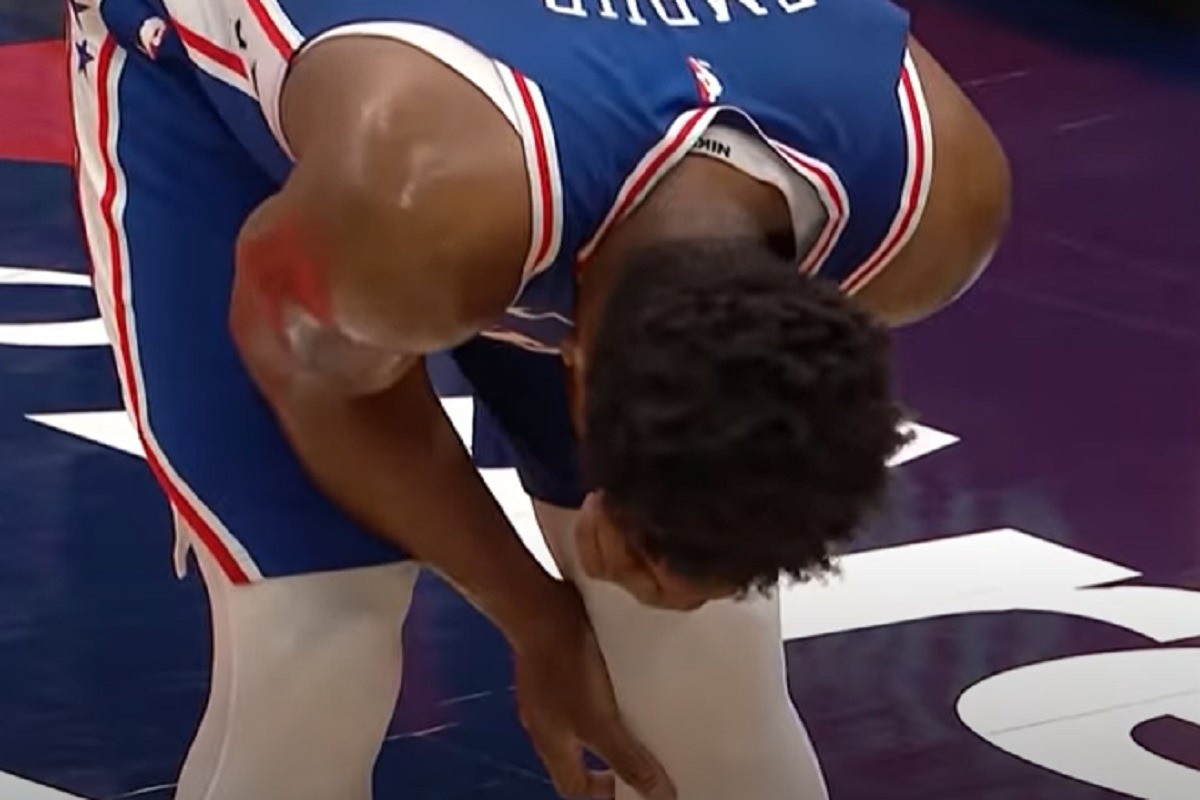 Sixers fans' nightmare has come true, and could be the result of the Doc Rivers 3-1 curse. New details reveal that Joel Embiid could be out for the playoffs from his knee injury. According to Adrian Wojnorowski, Joel Embiid has a meniscus tear in his right knee that is being described as "day to day".
Joel Embiid has officially been ruled out for Game 5, but his status going forward is still unknown. One thing that is certain is that a small meniscus tear can become a major tear if you keep playing on it without letting it heal or getting surgery. If Sixers allowed him to play through for the rest of the playoffs, he could end up in a situation where he misses most of next season, and also jeopardizes his career long term.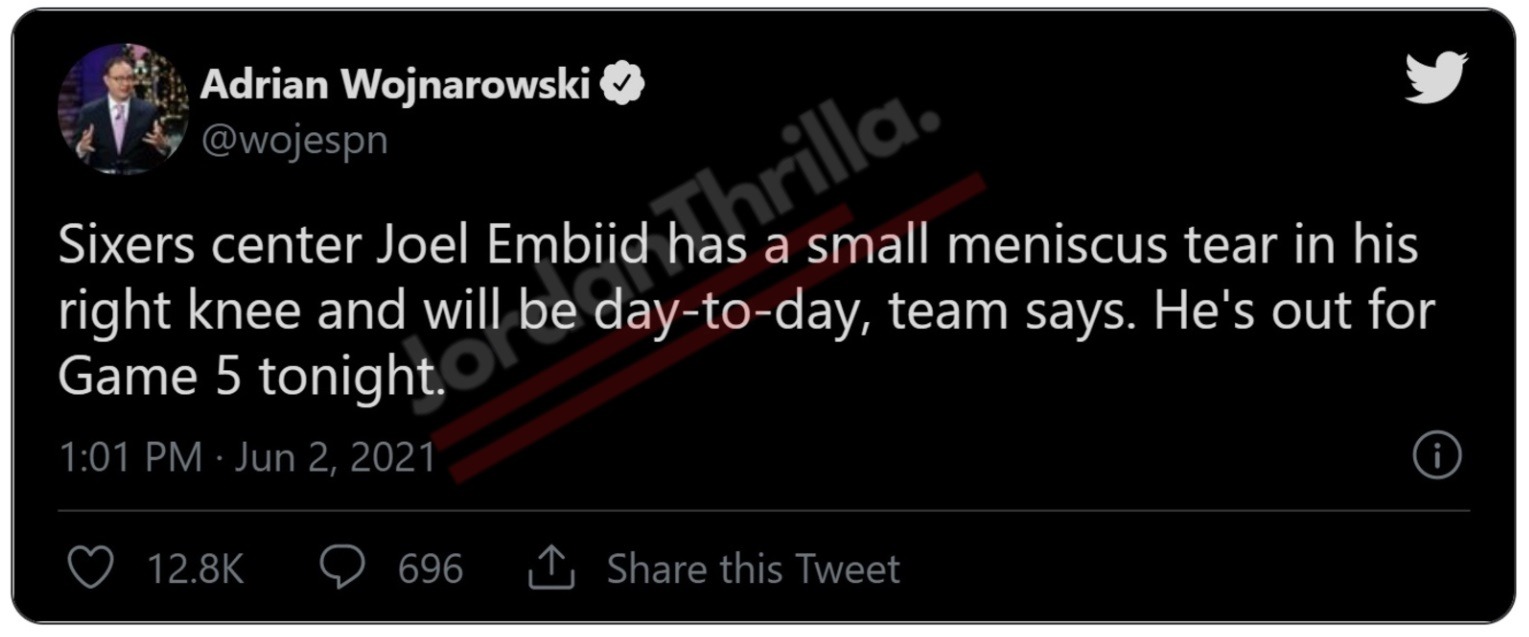 This was footage of when the knee injury occurred after Embiid fell awkwardly. Interestingly he was holding his left knee after the fall, even though it was his right knee that got injured.
The History of the Doc Rivers 3-1 Curse
The Doc Rivers 3-1 curse that has plagued the Magic and Clippers, now could take its grips on the Sixers. This powerful curse first started in 2003 when Doc Rivers was coaching the Magics with a prime Tracy McGrady. When they had a 3-1 lead on the Pistons, T-Mac infamously said "It feels good to get to the second round". They went on to lose 3 straight games.
The second incident came in 2015 when Doc Rivers was coaching the Clippers with a prime Chris Paul and Blake Griffin duo. They had a 3-1 lead on much worse Rockets team and still managed to lose the last 3 games of the series.
The final incident came last season when Clippers had a 3-1 lead over Nuggets, and lost three straight games despite having a loaded roster that had a prime Paul George and Kawhi Leonard. As you can see there is no combination of players that can outlast the Doc Rivers 3-1 curse. He is the only coach in NBA history to lose a 3-1 lead three times.
If Joel Embiid doesn't play another game in this series vs Wizards it will be on Ben Simmons and Tobias Harris to lead Sixers on a mission to finally break the Doc Rivers 3-1 curse. They have a tall task ahead.
Author: JordanThrilla Staff