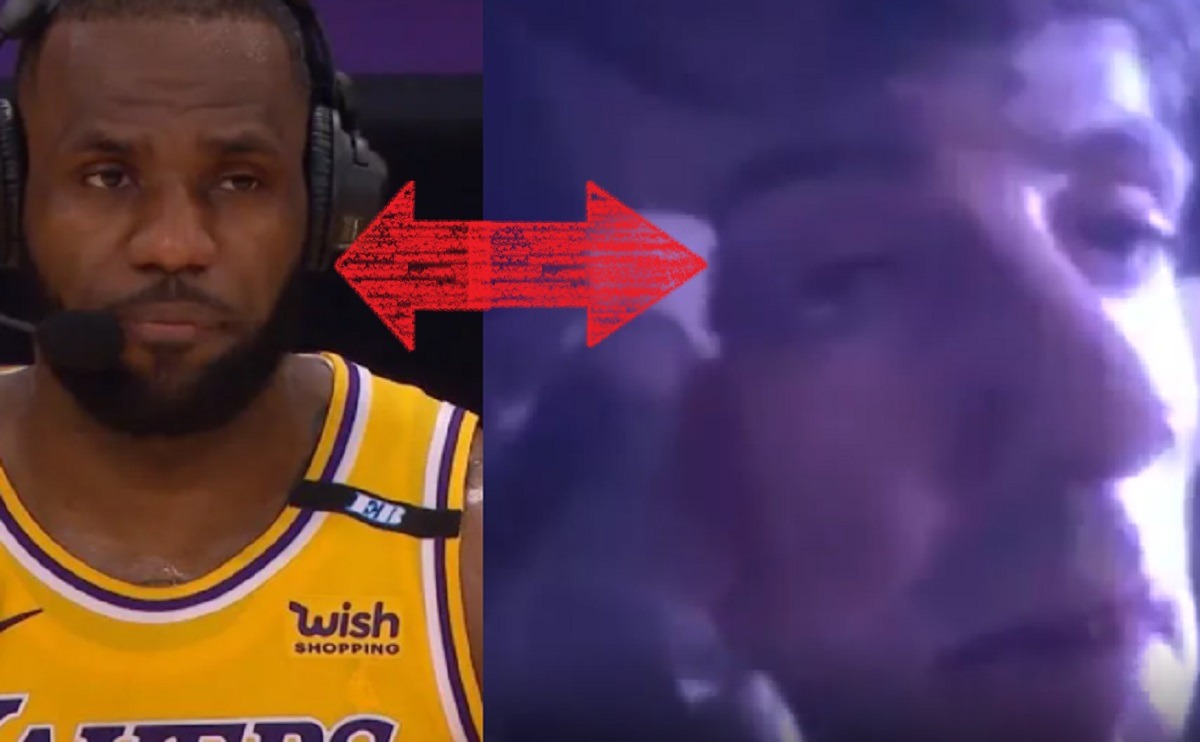 Did Lebron James quote a Rocky movie line during his postgame interview after hitting the play-in game winner over Stephen Curry? Although Draymond Green did blind Lebron James' eye temporarily, people are accusing him of being melodramatic to make his game winning shot seem more incredible.
During his postgame interview with Rachel Nichols Lebron James said, "I was seeing three rims out there, I just shot at the middle one". It sounds like Lebron James recited a Rocky movie line where he said "I see three of them out there", to which his boxing trainer responded saying "hit the one in the middle".
Take listen to Lebron James' postgame interview below and skip to the 1:10 second mark.
Now here is the proof Lebron James copied Rocky's line about seeing triple and aiming for the middle.
For reference this was Lebron James' blind eyed game winner from the logo over Stephen Curry.
Lebron James eye injury happened after Draymond Green hit him in the face. The foul took place when Lebron cut to the basket, and Draymond tried to stop him from dunking. Rather than going for the ball Draymond went for his face hitting him in the eye area. Lebron stayed down for several minutes, and eventually had to put special eye drops in his eyes to continue playing.
Did Lebron James quote a Rocky movie line to be melodramatic, or was he telling truth? Sure his eye injury looked painful when it happened, but it just seems like too much of a coincidence that Lebron said Rocky's movie line word for word.
Nevertheless it was still an incredible game winning shot.
Author: JordanThrilla Staff