In 2019 Kyrie Irving and Kevin Durant signed with the Brooklyn Nets sending shockwaves through the NBA. Over that summer the duo was confident in their ability to win a championship they infamously said they didn't even need a coach. Now 4 years later they only played 74 games together, Kyrie missed around 50% of his games, and they never made it past the second round of the playoffs. Their disastrously entertaining era in Brooklyn came to end today in shocking fashion, and social media is having a blast throwing salt on KD's wounds.
Social Media Roasts Kevin Durant after Nets Trade Kyrie Irving for Spencer Dinwiddie
According to Shams Charania, Kyrie Irving is being traded to the Dallas Mavericks for Dorian Finney-Smith, Spencer Dinwiddie, a 2029 first-round pick and second-round picks. This means Nets new big three is KD, Dinwiddie, and Ben Simmons. That's a major falloff from what was once KD, Harden, and Kyrie.
What makes this situation so bad for Kevin Durant is that in the offseason he requested a trade just to avoid being in a situation like this. Instead of standing firm on the request he gave in and entrusted Nets management to make things work. Now that decision has backfired. Naturally social media is roasting Kevin Durant in reaction to Kyrie getting traded to the Mavericks. Essentially KD watched Kyrie get what he wanted over the summer.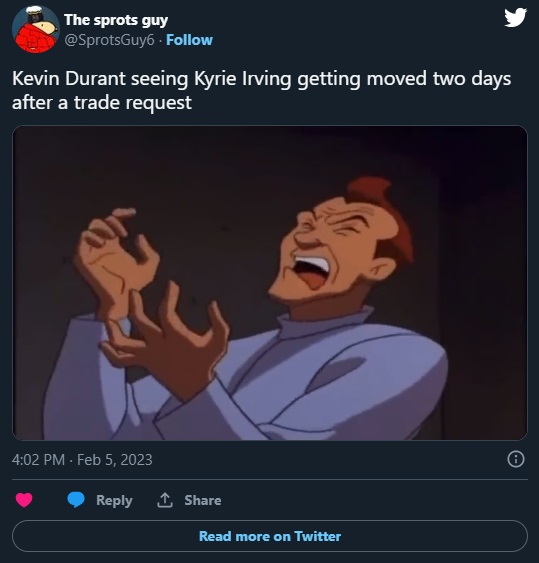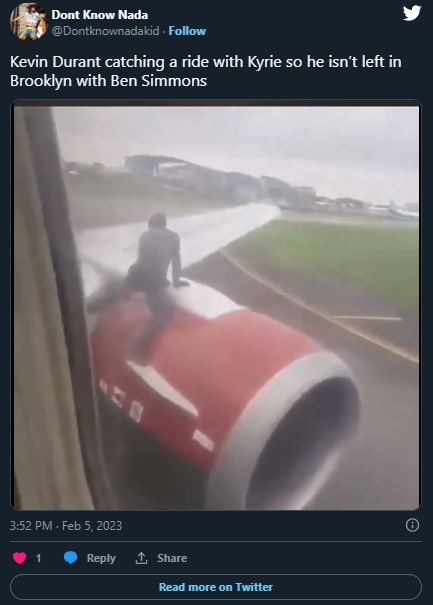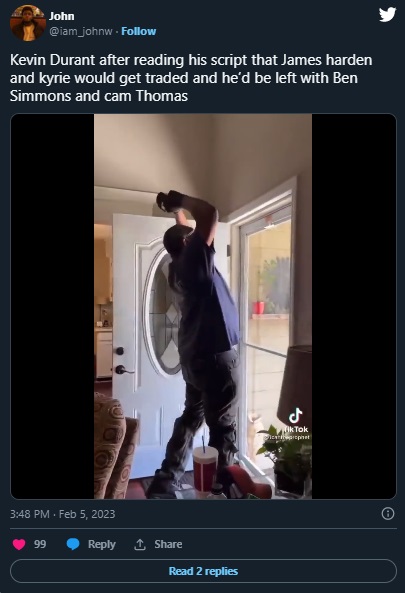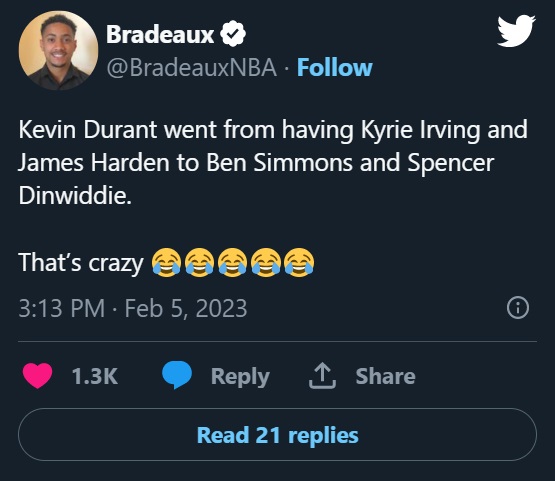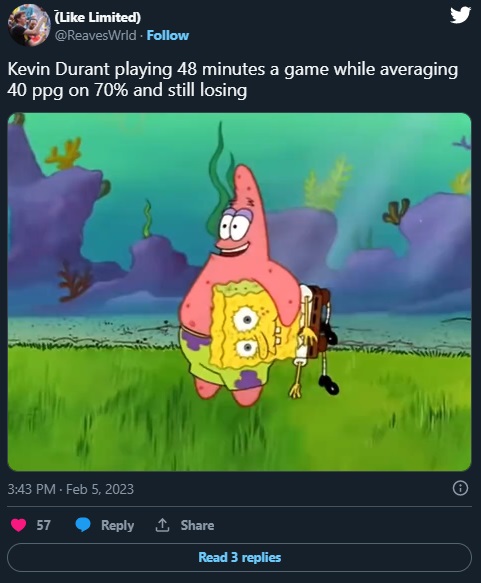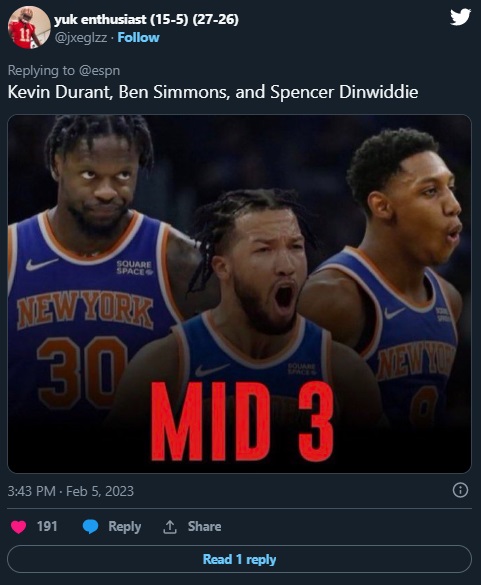 According to some reports the Suns are now aggressively pursuing a Kevin Durant trade on the belief that he most likely wants no parts of the Nets organization anymore. In the offseason Suns were allegedly reluctant to part ways with some of their young assets, but considering how their season has went they allegedly seem more willing now.
This situation proves once again that what looks good on paper doesn't always translate on the actual basketball court. Prayers up for KD.