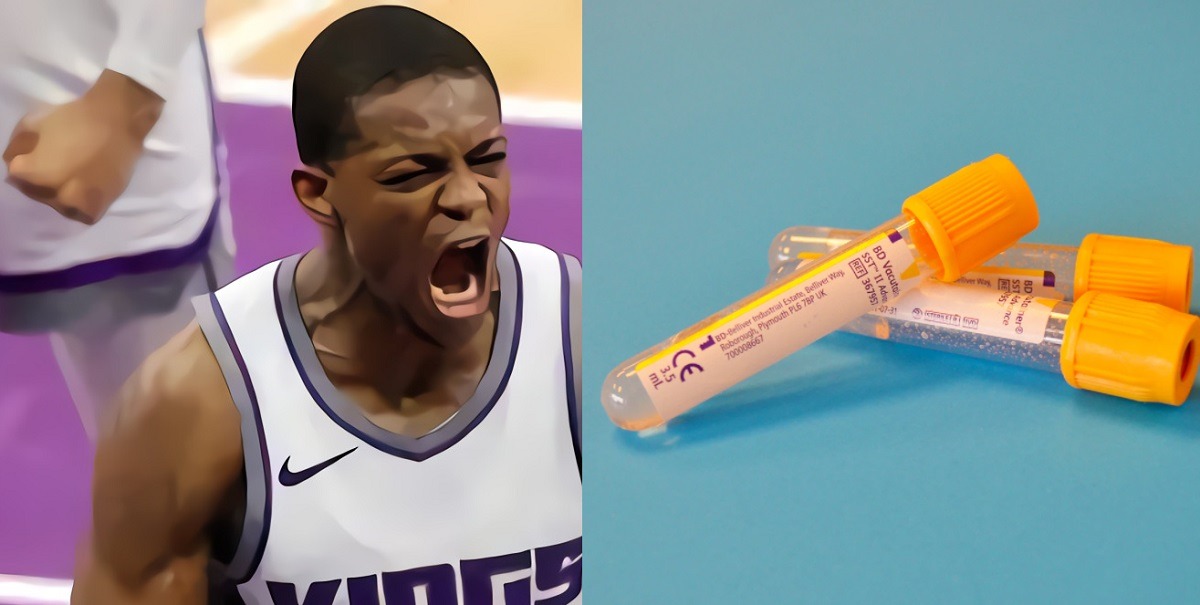 The NBA is notorious for drug testing players after massive performances during the season. That has happened to Bradley Beal numerous times for example. However, they are also notorious for drug testing players when something seems off about their summer gains. The latest victim was a Kings' superstar point guard.
De'Aaron Fox got drug tested by the NBA after posting a photo of his new muscular physique on Instagram. In the picture De'Aaron Fox appeared to have gained at least 10 to 15 pounds of muscle. What stood out most was that De'Aaron Fox was using 100 lb. dumbbells.
A few hours later De'Aaron Fox leaked a text message showing the NBA "randomly" selected him for a drug test. It was easy to see there was nothing random about it though.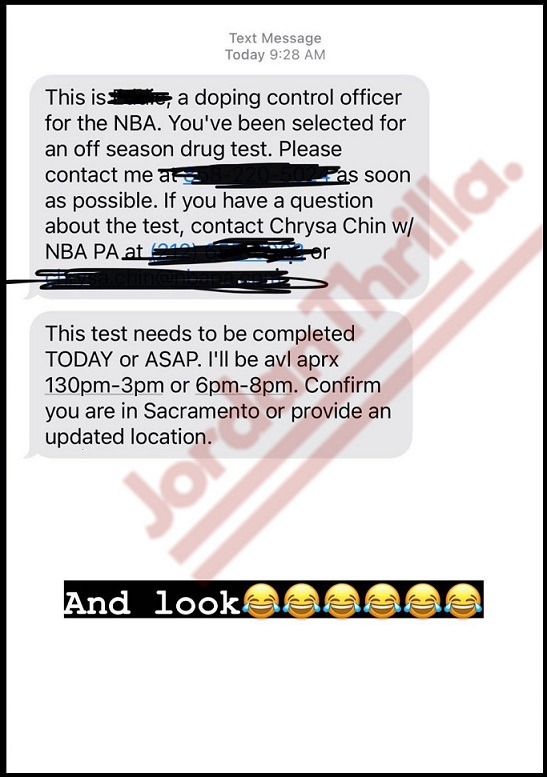 What stands out most about De'Aaron Fox's drug test text message is that NBA put "today" in all caps. That meant they mean serious business, and really think he might be doping.
The last time this happened it was Michael Carter Williams who fell victim to random drug testing after he posted a photoshopped workout photo. Rather than posting text messages, he posted a video of the NBA drug tester showing up to his house.
This might be the last time De'Aaron Fox posts a workout photo over the summer.
Author: JordanThrilla Staff