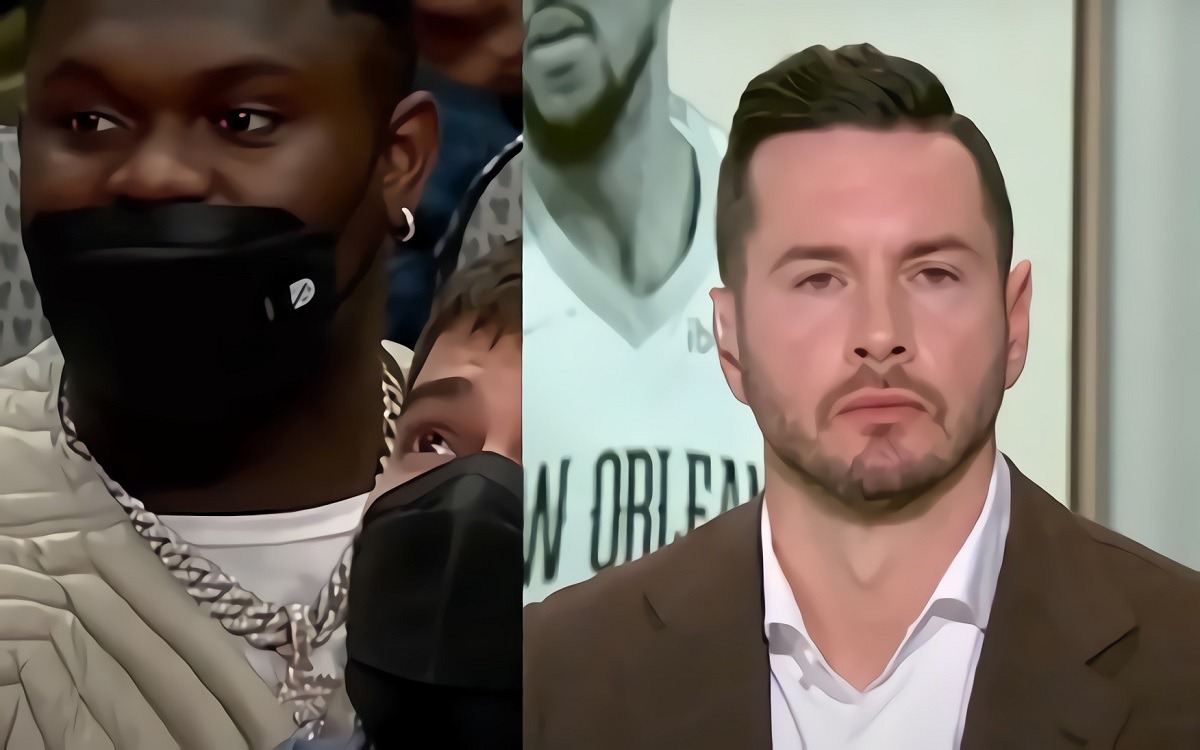 It's been a long time since Pelicans fans have seen Zion Williamson on the court. The story of his career so far has been his lack of work ethic, bad knees, and bad feet. Things were looking up last season when he put up some impressive numbers, but it went downhill from there with injuries. Recently the Pelicans added CJ McCollum to their roster, who has been putting up crazy numbers. However, it seems like Zion Williamson doesn't care about the Pelicans no matter what they do roster wise.
Does Zion Williamson Want to be Traded? JJ Redick Exposes Zion Williamson Not Caring About Pelicans Franchise Anymore After CJ McCollum News
Recently JJ Redick appeared on First Take to discuss them semantics of the Zion Williamson situation in New Orleans. He was discussing the revelation that CJ McCollum hasn't spoken to Zion Williamson since the Pelicans acquired him. That's very strange considering Pelicans are expecting them to be a lethal duo. Is it something or nothing?
JJ Redick set social media ablaze when he gave his take on things with the insider information he has from being a past NBA player. He claims that Zion Williamson doesn't care about the Pelicans, and is no longer invested in his time there. It really sounds like he is implying that Zion Williamson wants to be traded, and is in the midst of forcing his way out the franchise. At the moment Zion is recovering from knee surgery, which an anonymous doctor predicted would happen numerous times in his career.
Why Hasn't Zion Williamson Spoken to CJ McCollum?
For Pelican fans this must feel like Deja Vu, because it feels like the Anthony Davis situation all over again. A young injury prone superstar has a few good seasons, gets tired of losing, and then attempts forcing their way out the franchise.
If what JJ Redick is saying has merit, and Zion Williamson doesn't care about the Pelicans franchise anymore, it might behoove them to trade him asap. The fact that Zion hasn't spoken to CJ McCollum is a major red flag, and could be his way of sending message to management.