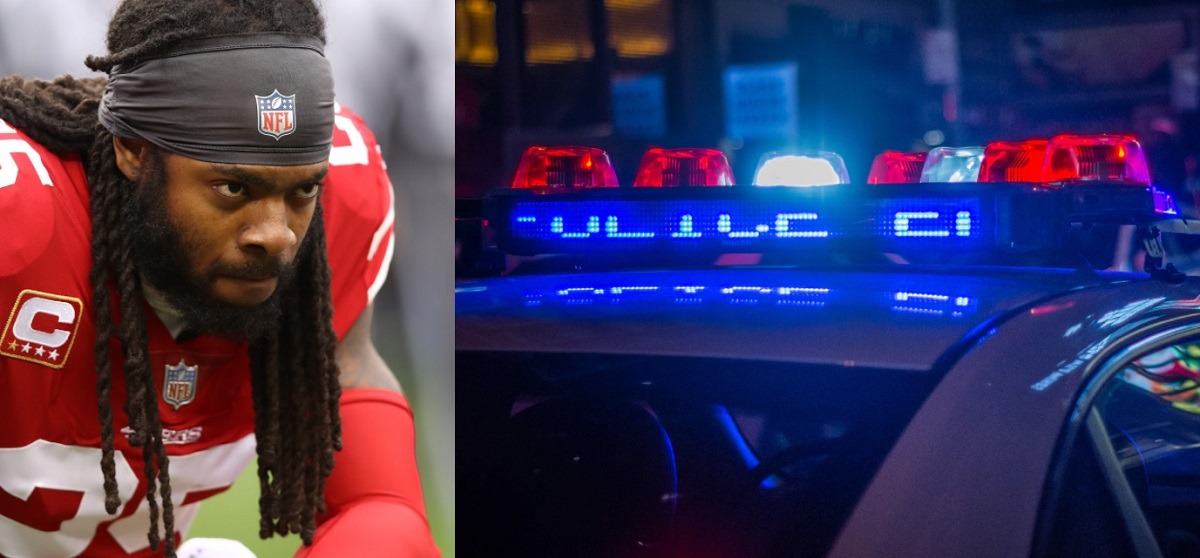 By now everyone has heard the news that Richard Sherman was arrested for Burglary Domestic Violence and was denied bail. The situation is looking even more grim now that Richard Sherman's wife 911 called leaked, which shows how terrifying the situation was.
During the call Richard Sherman threatened to commit suicide, and also allegedly drank two full bottles of alcohol. People are mad that a Seattle news outlet was openly speculating it might be case of CTE live on air as they played the audio. Richard Sherman's wife has come to his defense saying the whole ordeal was uncharacteristic of him, and that he is a good person.
Part 2.
Details of Richard Sherman's Arrest and Charges
Richard Sherman is being held at King County Correctional Facility in Seattle without bail. It should be noted that in a domestic violence case it is standard practice to hold the suspect without bail. According to police reports Richard Sherman tried to force his way into the home of his Wife's parents. It's also reported the Richard Sherman was fighting police that arrived at the home before his arrest. Although the case is being called "domestic violence" it doesn't necessarily mean he actually hit his wife, or anyone in his family. It could be related to the alleged fight he had with cops.
Here is Richard Sherman's arrest record.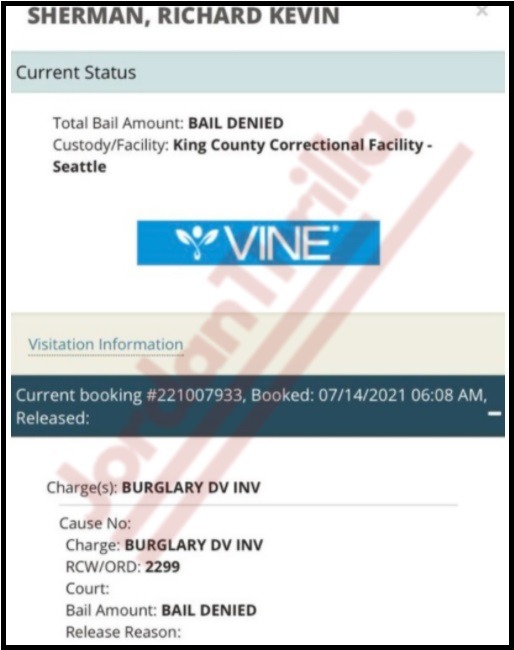 Does Richard Sherman Have CTE?
The fact that Richard Sherman wanted to kill himself, or at least said he did shows that he was definitely mentally unstable at the time of the incident. Could this really be a case of CTE, or did something happen within his family that made him go crazy? He's definitely taken some brutal hits throughout his career, so the CTE theory is not far fetched. In the past there have been NFL players that committed suicide, and scans of their brain showed advanced CTE.
From the outside looking in all we can do is pray for him and his family. Luckily all reports say no one was injured in the incident.
What would drive Richard Sherman to almost committing suicide?
Author: JordanThrilla Staff