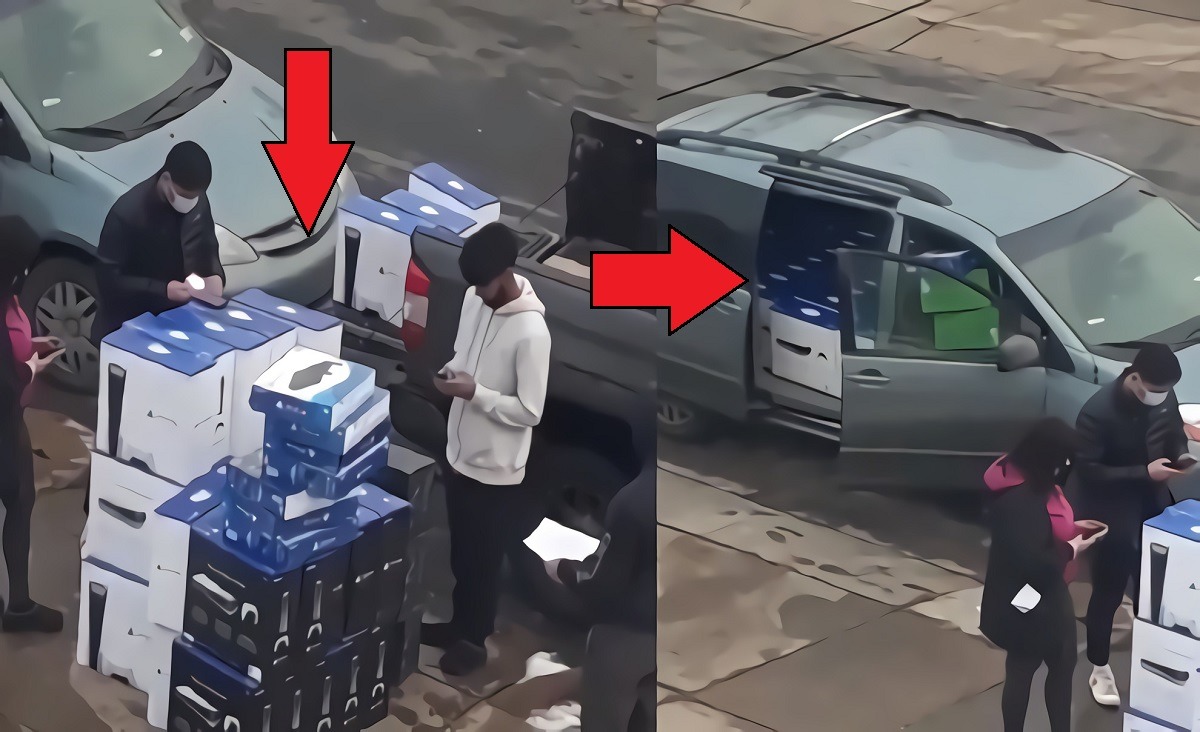 The PS5 is one of the most sought after consoles of all time, but unfortunately they are also hard to find for that very reason. Many people have been victims of seeing a store get PS5's in stock only to find out they sold out a few seconds later. One of the main reasons the PS5 is hard to find is due to scalpers who hoard them in hopes of making bank off reselling them at much higher prices. If you're going to resell something people deem highly valuable, choice of location would be of the utmost importance, which is why a recent video of PS5 scalpers is going viral.
Video of Scalpers Selling PS5s on Side of Street Goes Viral as People Worry About Their Safety
A recent video shows what might be one of the most dangerous ways you could sell PS5 consoles to random people. In the footage a group of men are selling PS5s on the side of the street. It wasn't just one or two consoles, but these guys had a mini-van full of PS5s, along with more stacked on the sidewalk.
Naturally many people on social media are worried about these PS5 scalpers getting robbed. It didn't seem like they had any security while having thousands of dollars worth of PS5 consoles sitting there for taking. What would they do if someone ran up with a gun and decided to take some? This made the video of the scalpers selling PS5 consoles on the side of the street very tense to watch. Take a look.
Amidst all the talk about these men's safety, is the elephant in the room about the amount of PS5 consoles they had. If you're going to hoard that many consoles it's best not to let the public know about it. Majority of people have some disdain towards scalpers especially in the gaming and shoe community. That also adds to the possible dangers these PS5 scalpers face while selling PS5s on the side of the road.
Hopefully they are at least reselling those PS5s at a reasonable price, and not 5 times the cost like many scalpers do.