When you post things on social media there's always a chance the responses you get might be unexpected. On platforms such as Twitter people tend to pay attention to the most intricate details of videos they are watching. Such was the case when a man in Washington DC went viral after posting footage of an I-295 accident he witnessed during a late night drive.
Man's Car Gets Roasted After Posting Video of Driver on the Wrong Side of Road Causing an Accident on I-295 in Washington DC
Based on the footage posted by twitter user @Youngchuckyy12 a white car was driving on the wrong side of I-295 for some unknown reason. The driver wasn't swerving, so it seemed he was aware that he was driving into oncoming traffic, yet still didn't slow down. After a few moments the inevitable happened when the driver crashed head on into another vehicle. Some people believe this was an attempt at vehicular suicide.
As crazy as the crash was many people were paying attention to the dashboard of the car the person recording was driving. On his dashboard the check engine light was on along with several other warnings that his car was on the brink of breaking down. This led to a viral roast session of people criticizing the man for driving a broken down vehicle. He responded by telling people if they aren't willing to buy him a new car than they shouldn't be talking down on him.
Just like that a thread about an accident involving a man driving on the wrong side of the road on I-295 in DC, became a twitter thread about the witness' car. Take a look at the video, his dashboard, and a few examples of the reactions.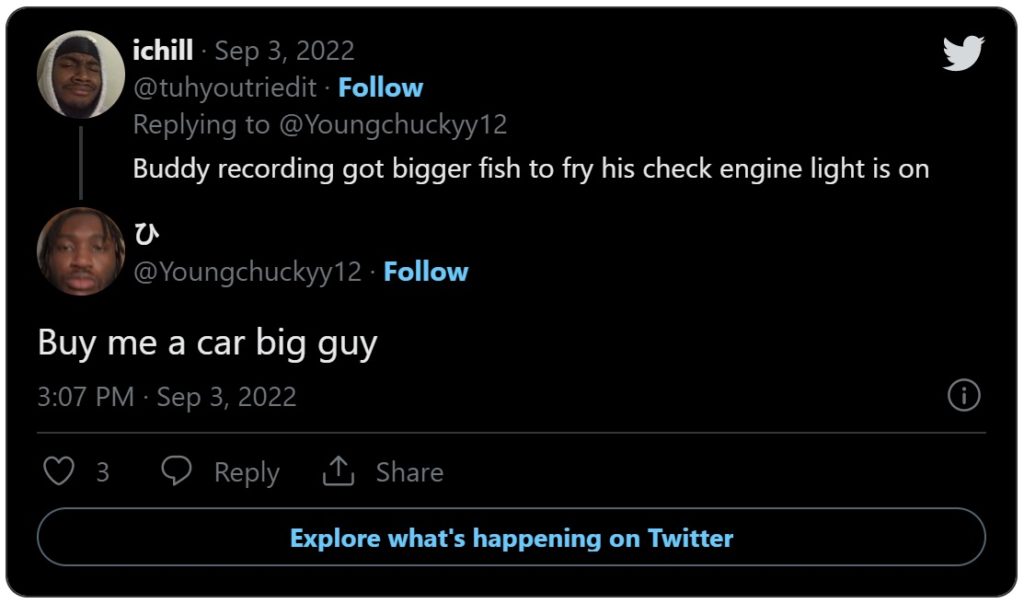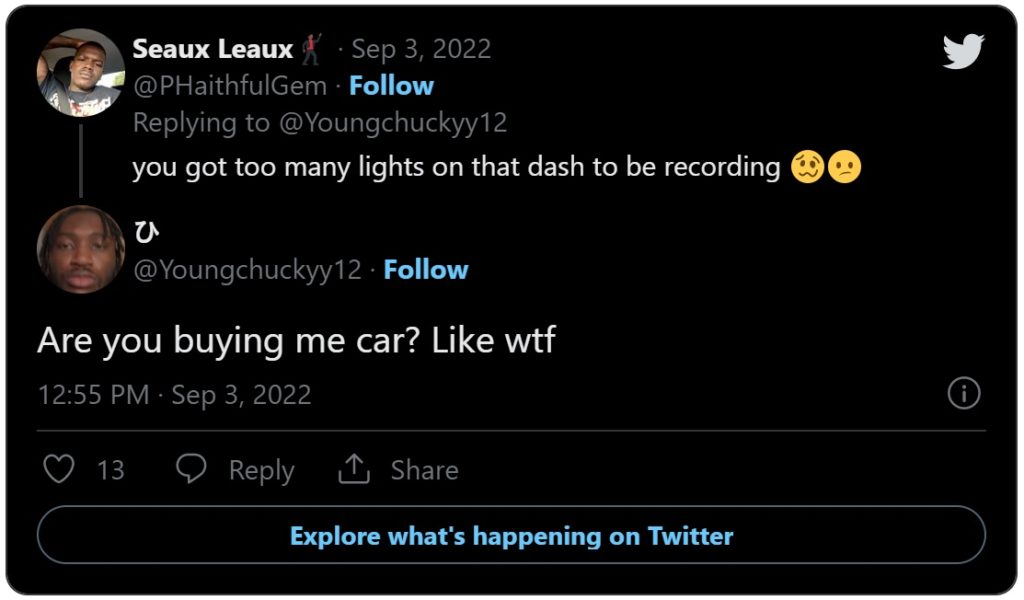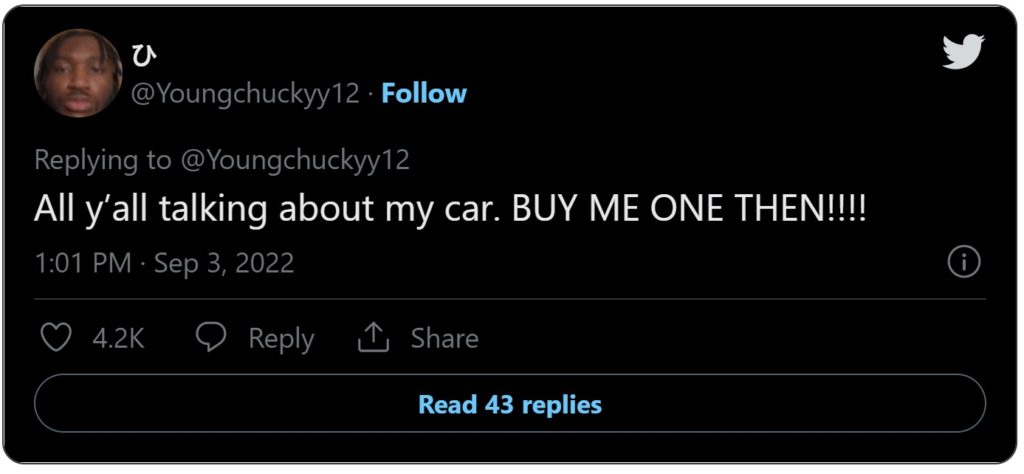 His dashboard was definitely blinging like an iced out chain, but they didn't have to do him like that. Based on how he responded to the criticism it definitely seemed to agitate him a bit. Being Twitter viral definitely requires having thick skin in situations like these.
Hopefully everyone survived that accident.