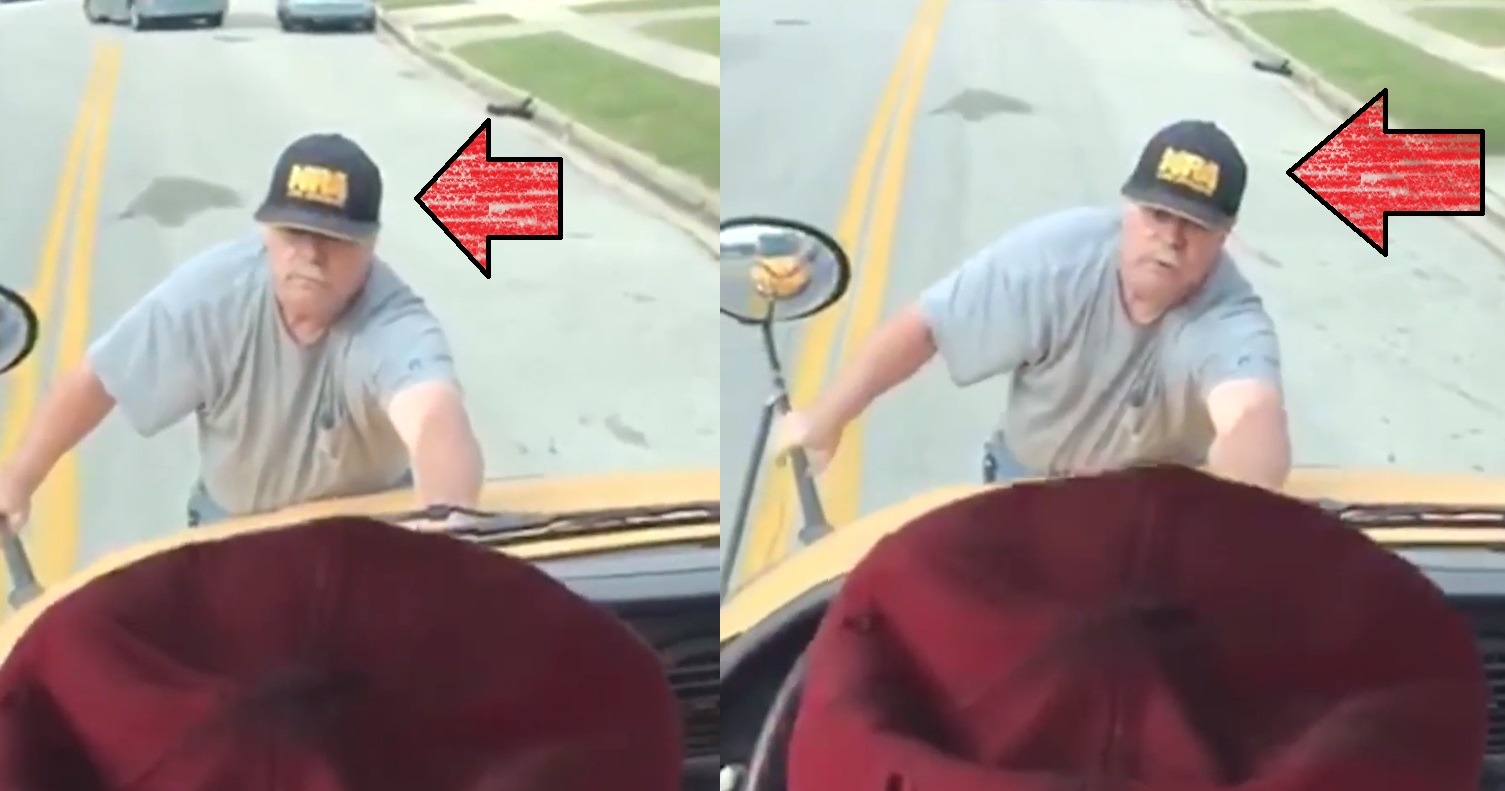 Road rage can lead to scary situations, especially when an entire school bus full of kids involved. Such was the case when a NRA hat wearing man jumped on the hood of a school bus after a kid threw a water bottle at his car in Parkville, Maryland.
Viral video shows the man hanging onto the hood of the school bus while students on the bus are crying in tears. The situation grew frantic as the man kept banging on the hood of the school bus in a threatening manner telling the driver to stop. It seems like the school bus driver didn't want to stop, because it would allow the man to enter onto the bus, and possibly harm the students.
At the moment it's not clear if the man will face any charges, because someone on the school bus started the situation by allegedly throwing a bottle at his car. However, when the man jumped on the hood of a moving school bus full of students he put many lives at risk. This situation probably won't end well for him from a legal standpoint.
On social media many people pointed out the fact that the man was wearing an NRA hat. The epitome of a guilty by association moment for an organization.
Author: JordanThrilla Staff