Adam Levine is currently caught in some of the craziest cheating allegations to ever hit Hollywood. If the woman's claims are true the amount of disrespect he showed towards his wife is unreal. As you probably know Adam Levine has been married to Behati Prinsloo since 2014. They have two children together with a third on the way. The cheating allegations are so scandalous that they even involve their unborn child.
Leaked Text Messages Expose Adam Levine Cheating on Wife Behati Prinsloo with Woman Named Sumner Stroh Then Trying to Name Their Baby After his Mistress Allegedly
A woman named Sumner who goes by "sumnerstroh" on TikTok posted a video alleging that she had an affair with Adam Levine over a period of 1 year. As proof she posted text messages between them, and apparently one of Adam Levine's pick up lines to her was "You are 50 times hotter in person, and so am I". Based on her claims Adam Levine was cheating on Behati Prinsloo while she was pregnant. The affair stopped when Sumner stopped talking to Adam Levine, but when he recently found out his wife was pregnant he reached back out to her to make a strange request.
Based on the leaked text messages Adam Levine wanted to name his child Sumner after his mistress. Think about how crazy that would have been if that plan came to fruition. His wife would have been calling their daughter by the name of a woman her husband cheated on her with, which is next level disrespectful. How could someone do that to a person they supposedly love? As you might expect people are very upset that he possibly had the audacity to do this to his pregnant wife. Take a look at Sumner's TikTok video and leaked texts exposing Adam Levine cheating, and some social media reactions.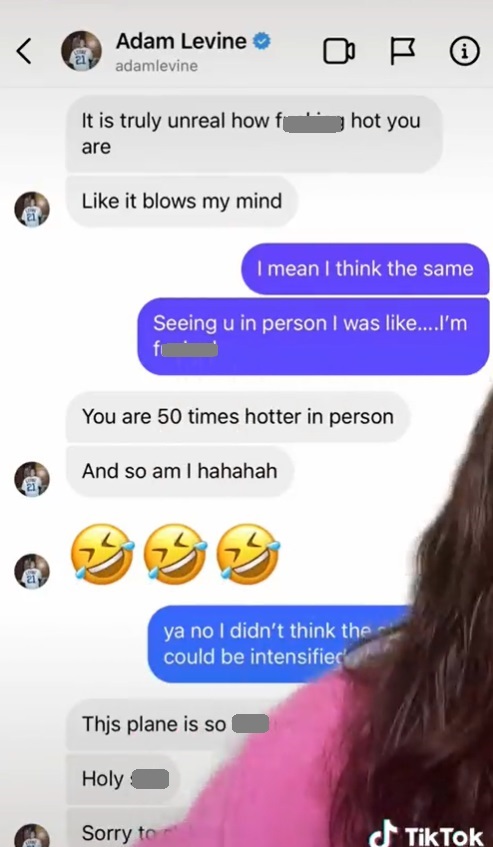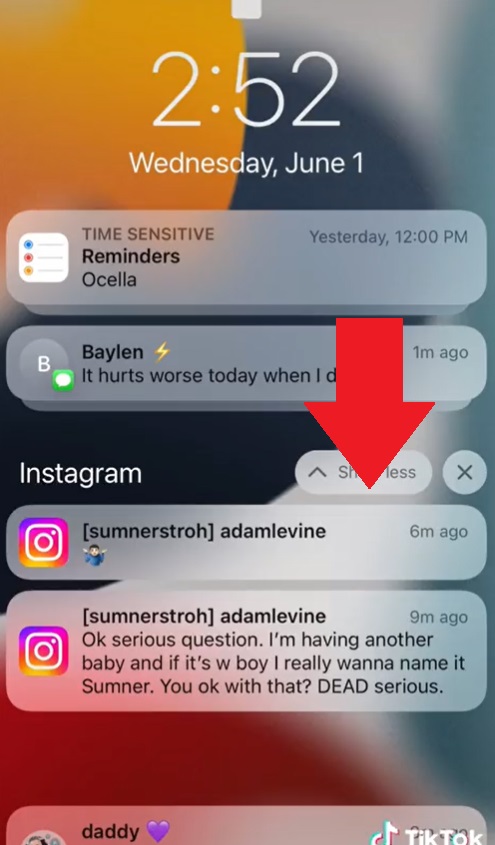 Social Media Reactions to Adam Levine Cheating Scandal