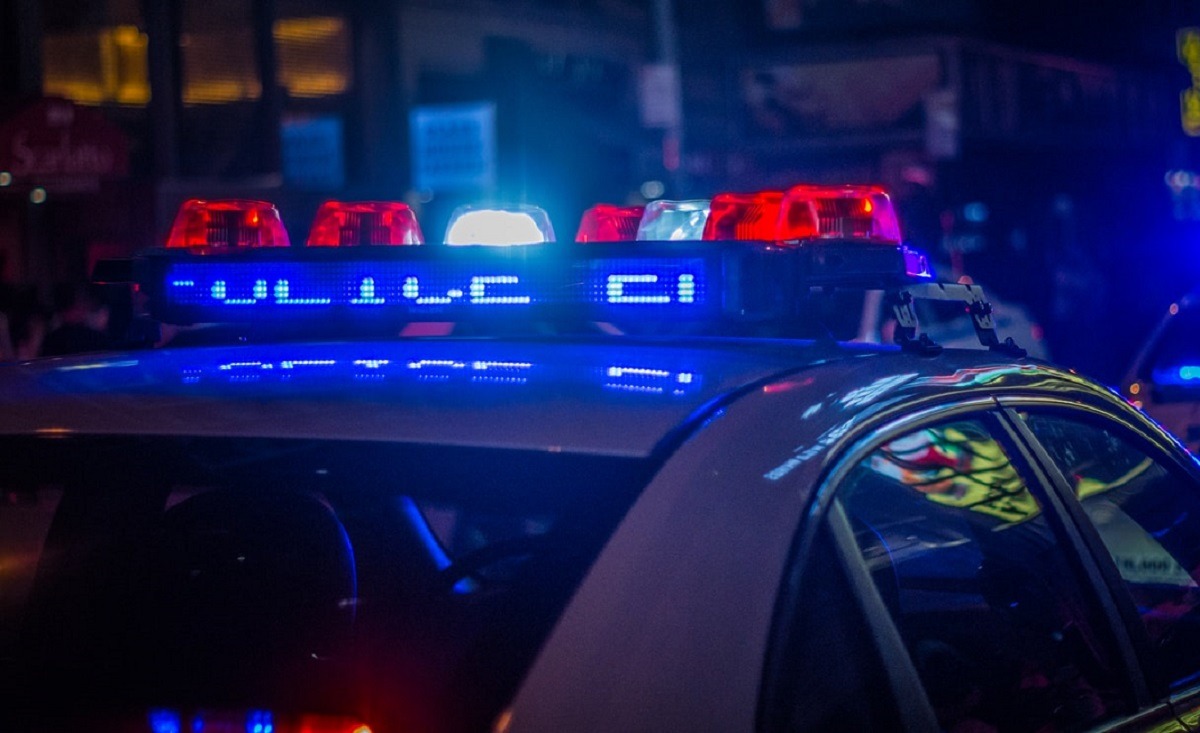 Sad news has hit the basketball world. Los Angeles Clippers video assistant Assane Drame is dead after a tragic car accident on a highway in Philadelphia. Assane Drame was just at Clippers media day earlier this week.
Details on how Clippers Video Assistant Assane Drame Died
According to reports Assane Drame's 2012 Honda Accord broke down on Highway 10 near the La Brea Avenue off ramp. As he was trying to pull over another car crashed into him, and he wasn't able to recover from the serious injuries he sustained.
The tragic incident shows how dangerous car breakdowns on the highway can be. With the speed cars are going on, sometimes it's tough to stop in time when you notice are car isn't moving normally. This is why people need to be extra cautious and alert when driving at high speeds on the highway, so incidents like this don't happen. Defensive driving is of utmost importance to give people who have car trouble on Highways a chance to live.
Reactions to Assane Drame's Death
The saddest reaction to Assane Drame dead came from his sister Fatou. She posted a message thanking everyone who helped her find out what happened to her deceased brother. In her message she wrote,
"I wanted to personally thank everyone that helped to find information on the whereabouts of my brother, Assane Drame. I tried to reach out to as many people as I could personally. I'm sorry if this is how you find out, but unfortunately Assane passed away from car accident. If you try to contact me I will not respond at this time but I appreciate everything from the bottom of my heart. Inna Lillahi wa inna ilayhi raji'un."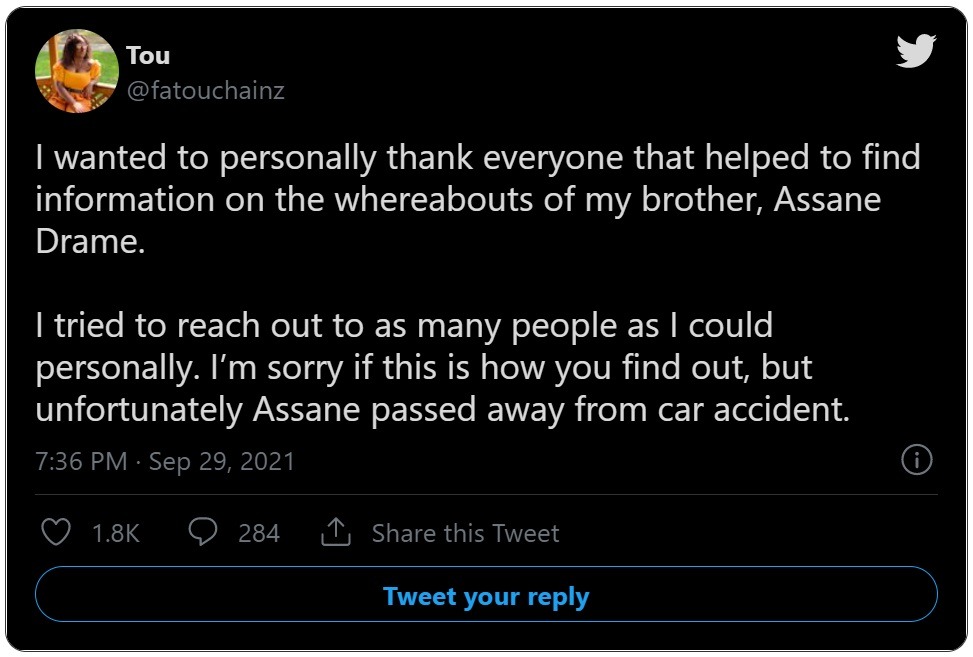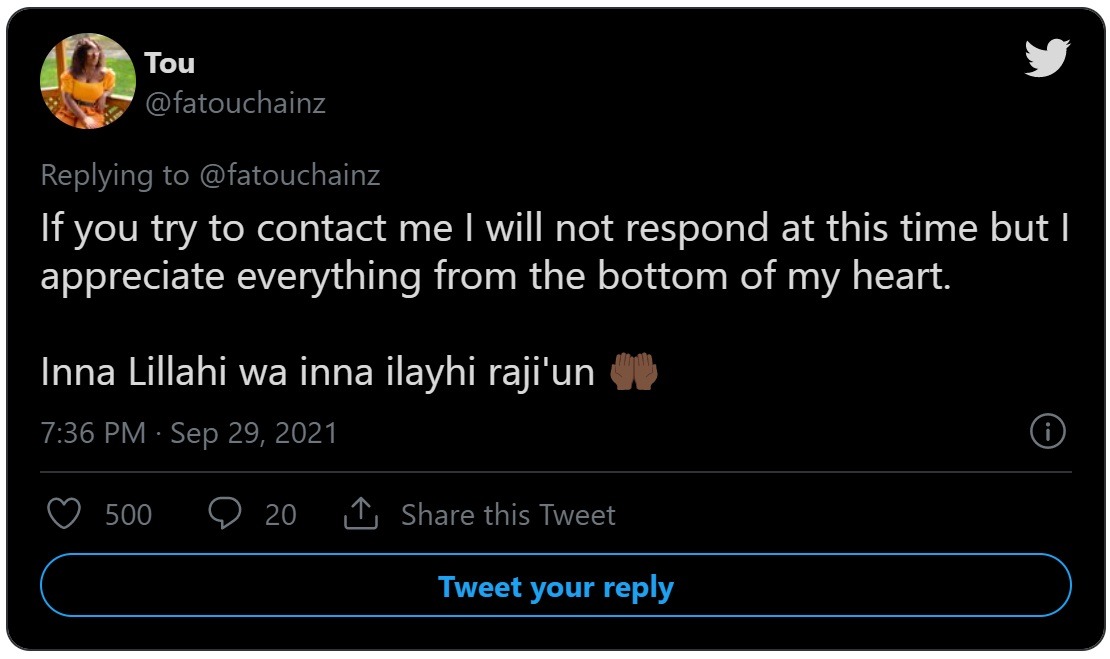 Nicolas Batum reacted to Assane Drame's death saying,
"Just Heard the sad news. Rest in peace king."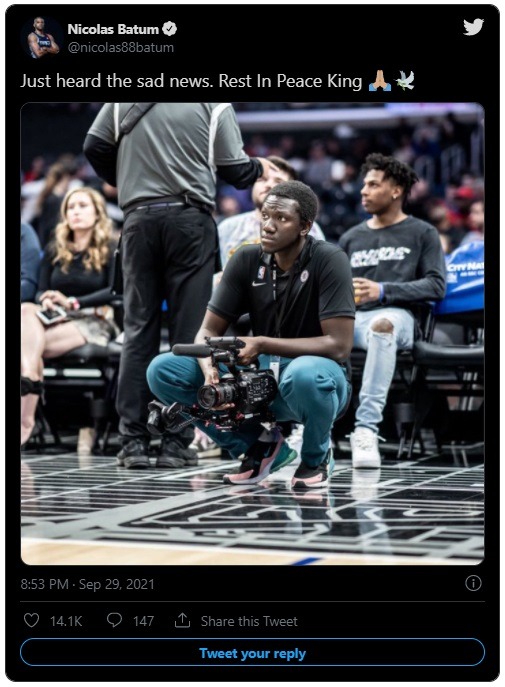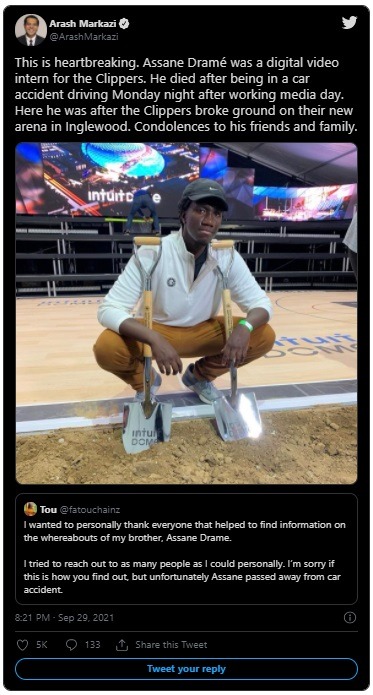 Assane Drame's Legacy
Assane Drame was a very educated man who attended Rutgers University-Camden and Rowan University. He graduated in 2017 with degrees in radio, television, and film. He started working for the Clippers 2 years ago, and quickly was promoted to position as Video assistant. The sky was the limit for him.
RIP Assane Drame.
Author: JordanThrilla Staff