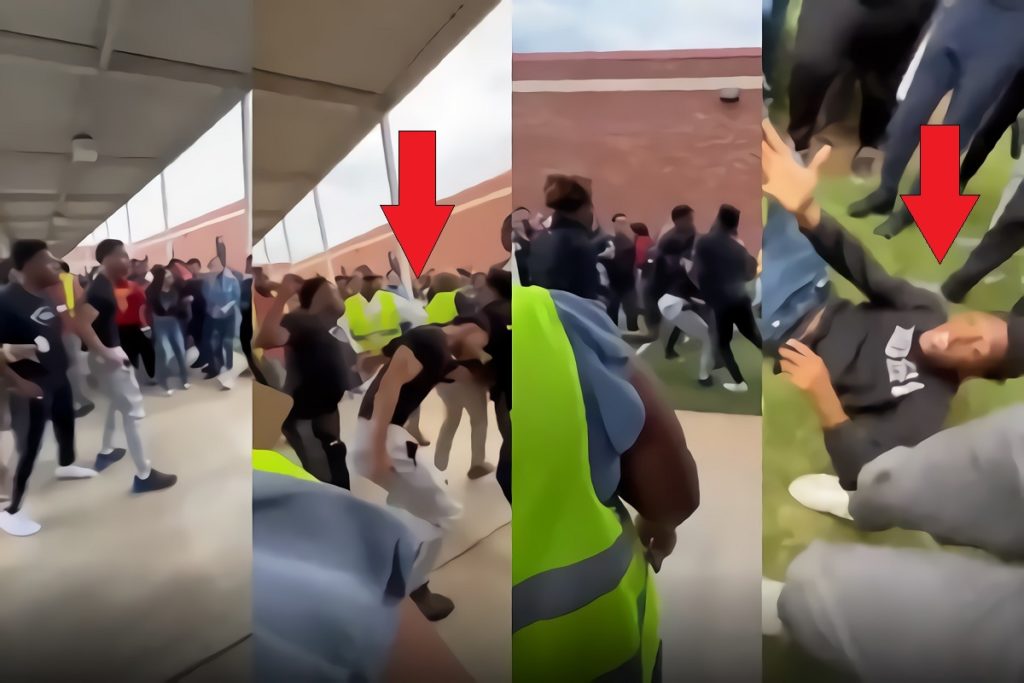 We've all seen high school fight videos before, but few have been quite as crazy as recent footage going viral from an Atlanta area high school. The footage has left many people wondering if the high school has adequate security on campus to handle dangerous situations like what took place in the chaotic video you'll see below.
Lack of Security During Massive Brawl Fight at Eagles Landing High School in Henry County in Atlanta Area Goes Viral
A viral video shows the chaos that ensued after fists started flying near the school bus area Eagles Landing High School located in Henry County. There are no details on what started the fight, but based on the video it seems there might have been an argument that took place inside a school bus, and spilled over once they exited the vehicle. As you'll see in the footage below the fight involved at least 6 or 7 people, and every time it seemed like it was about to end another new person got involved with a sneak punch. At one point someone was getting stomped out on the ground.
One aspect that stands out most about the Eagles Landing fight video was the lack of proper security. There were about 2 or 3 security guards on the scene who looked too scared to get involved. It seemed they feared that the people fighting would start attacking them, so they lackadaisically acted like they were trying to stop them. As you'll see for the most part they just stood back, and watched the brawl take place. It felt like one of those "they don't pay me enough for this" moments. On social media many people have called out Eagles Landing staff for not keeping students adequately safe in situations like what took place. Take a look at the video of the Eagles Landing High School brawl.
There aren't any reports on the disciplinary actions the students involved in the Eagles Landing brawl may face, but it's safe to say there were probably a lot of suspensions handed out. Hopefully no one got seriously injured, because in most cases these fights are over the most petty things.