'Creepy Joe' is trending after one of the strangest presidential speeches ever seen. For an unexplained reason Joe Biden whispered into the microphone as he was talking about relief money. On social media people thought it was more evidence he might be losing his mind.
In the clip that is going viral Joe Biden whispers, "I got them $1.9 trillion relief so far…. They're going to be getting checks in the mail that are consequential…. I wrote the bill on the environment… They get more this an employees bargaining chip". As you will see Joe Biden whispering was very creepy, especially with the facial expression he was making.
Take a look at people reacting to Joe Biden's whispering rant.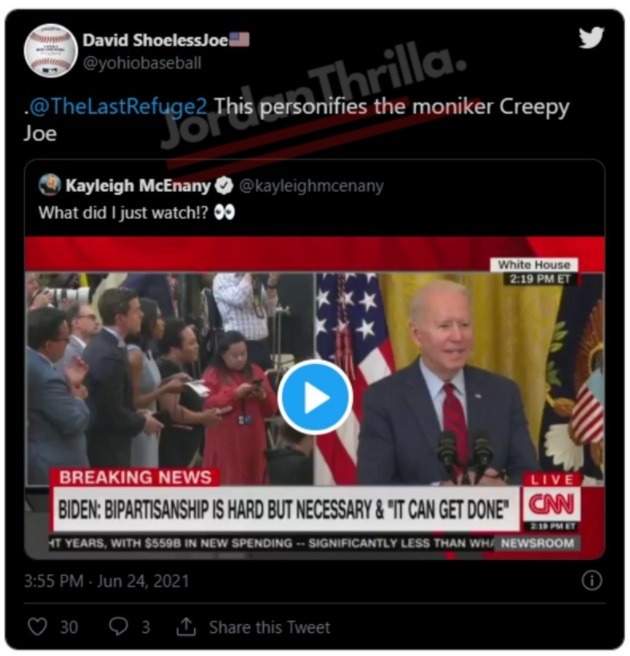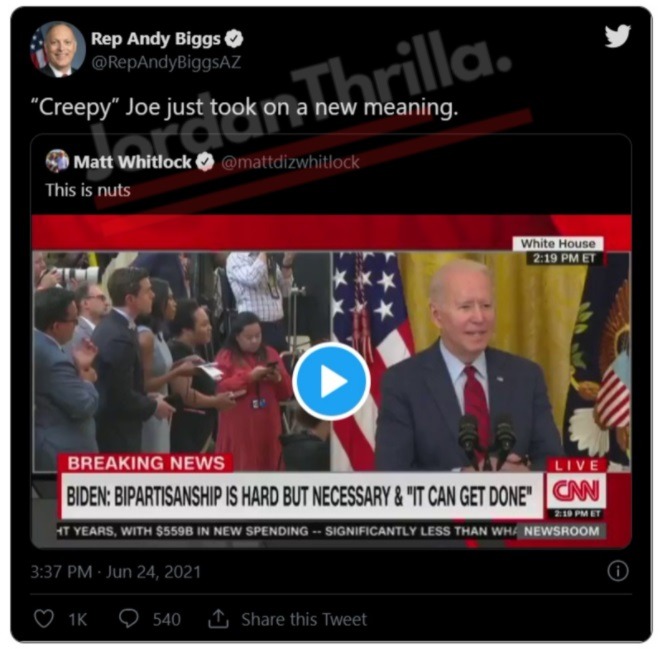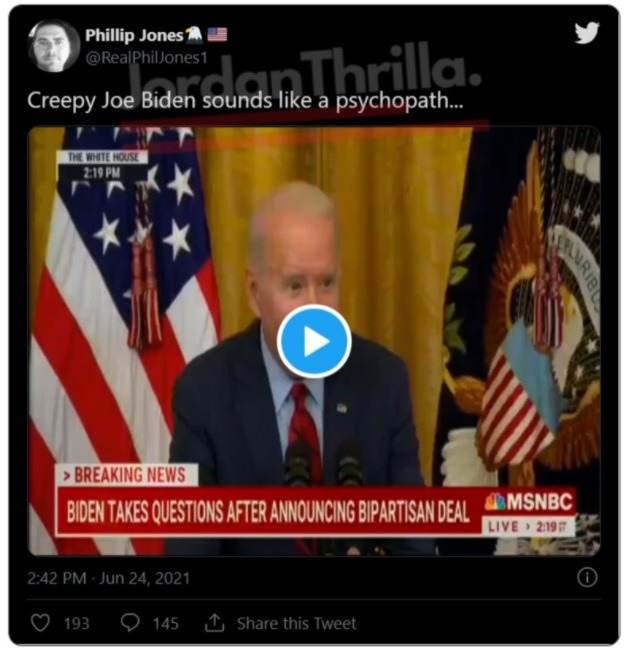 Even though Donald Trump wasn't a great president by many people's standards, it's easy to see there is a double standard as to how social media reacts to things he does in comparison Joe Biden. Could you imagine how crazy the world would go if Trump had done something as crazy as this?
Why was Joe Biden whispering into the microphone during his speech? That will probably never be answered, but the 'Creepy Joe' moniker that resulted from it will be a trend that continues throughout his presidency.
Author: JordanThrilla Staff