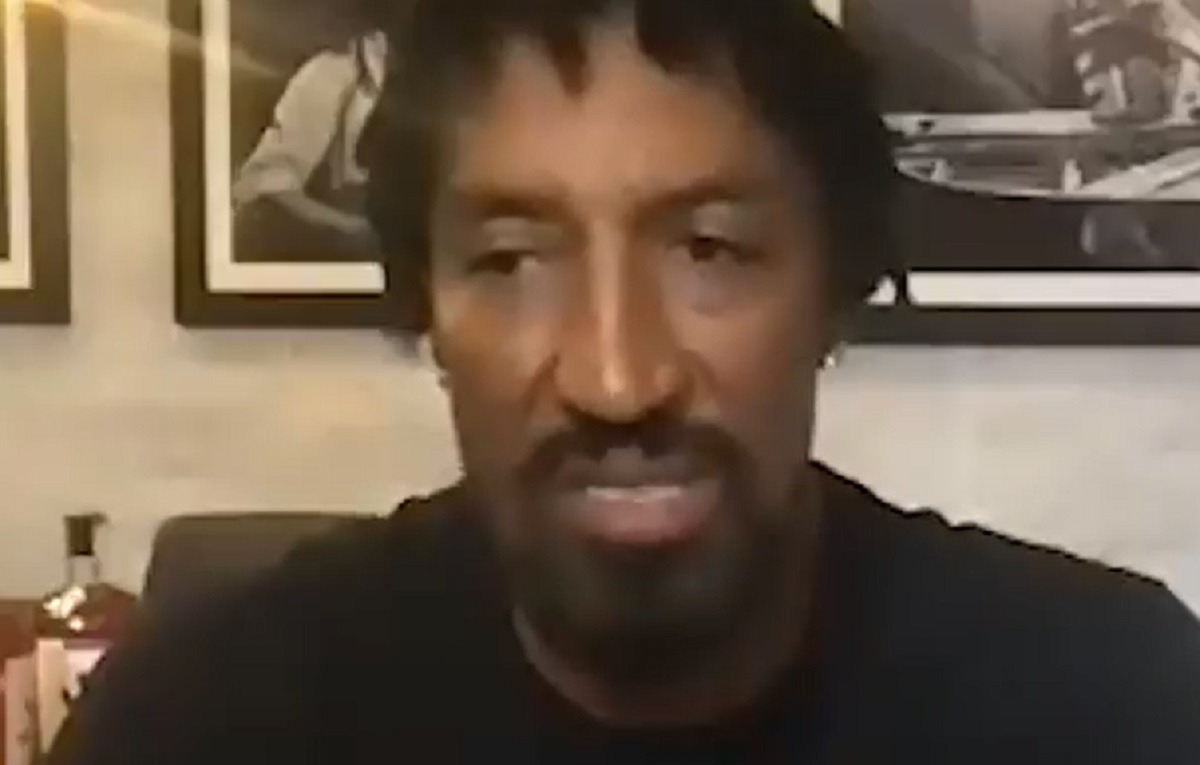 Kevin Durant has been chasing Lebron James status his entire career, and it's a level he may never attain after the Golden State debacle that destroyed his legacy. This year in Brooklyn he had a chance to salvage his legacy, and force people to put him above Lebron James, but Nets ended up losing in shocking fashion. His spectacular individual performance had some people still saying he was finally a better player than Lebron, but NBA legends still disagree. In a viral interview dreadlocks Scottie Pippen said Kevin Durant isn't better than Lebron James, and explained the reasons behind his sentiment.
Scottie Pippen believes Lebron is better than Kevin Durant, because KD still hasn't become a complete player. He feels KD still doesn't know how to will a team to a win when there is an even playing field. Considering Kevin Durant hasn't won a championship without being on the 73-9 Warriors, lost a 3-2 and 3-1 leads, does he have a valid argument?
"Surpassing LeBron James takes a little bit more than an individual effort."

Scottie Pippen discussed if Kevin Durant's playoff performance puts him ahead of LeBron James 👀

Full interview with @VinceGoodwill ➡️ https://t.co/McXPdUiudS pic.twitter.com/wrflXF4Vht

— Yahoo Sports (@YahooSports) June 23, 2021
There is levels to greatness in basketball, and being the best "scorer" doesn't make you the best player in the league. LeBron James is the epitome of true complete greatness, and the only player that you can put above Michael Jordan in NBA history. It will be tough for KD to ever surpass that, especially considering he is entering the late stages of his career.
Author: JordanThrilla Staff