It's official the Bucks beat Brooklyn, which means Nets are eliminated from the 2021 playoffs after acquiring Kevin Durant, Kyrie Irving, and James Harden. For much of the season the basketball airwaves were filled with people claiming they were guaranteed to make the Finals. Now the airwaves are filled with Lebron James fans on social media reacting to Kevin Durant's air ball game winner and going scoreless in overtime of a game 7.
Kevin Durant went 0-6 in the overtime period of Game 7, and tried to play hero ball with a bad shot that ended up missing the rim completely. The alleged most unstoppable scorer ever couldn't score any points in 5 minutes for his team, and Lebron fan's are going in.
First take a look at Kevin Durant air balling a game winning shot badly.
Here are some hilarious social media reactions to Kevin Durant's Game 7 debacle. Some people called out the double standard when it comes to KD and Lebron.
Odell Beckham is close friends with Lebron James. He was even giving inside info about Bronny James after the marijuana debacle.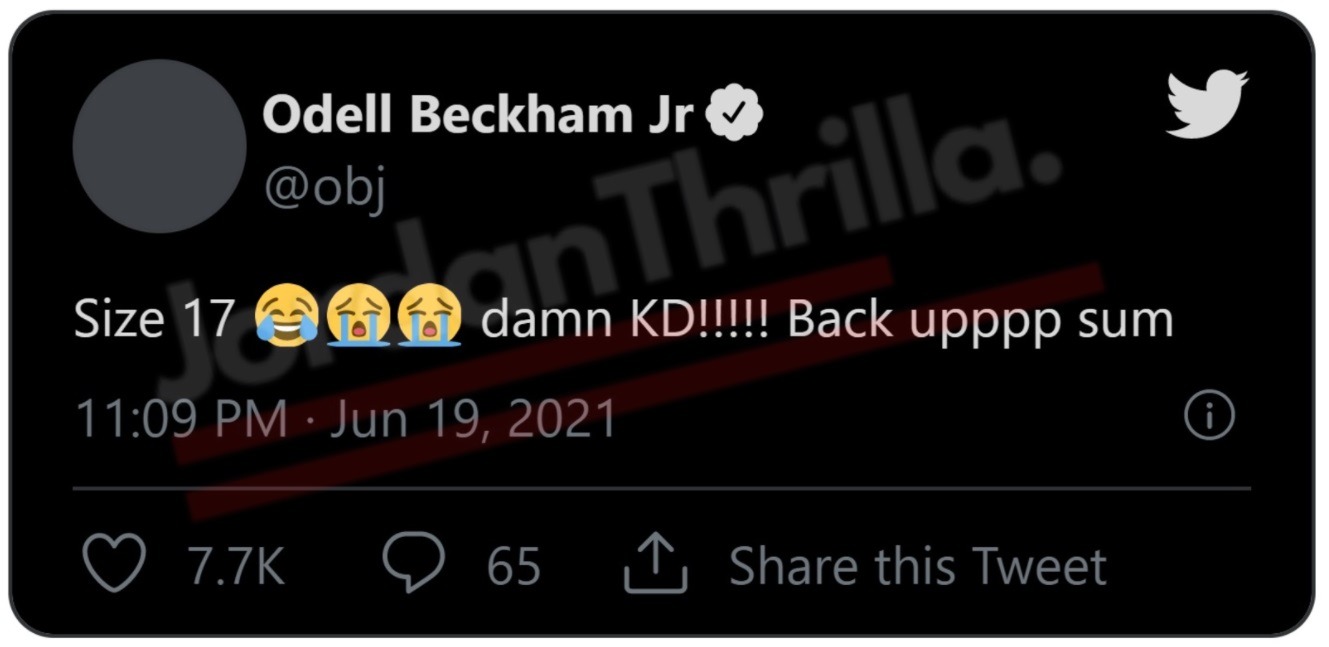 The fact still remains that Kevin Durant has never led a team to a championship, this was the season that was supposed to change. His only two rings came as part of a championship system that was already in place, and a team he lost a 3-1 lead to in the Warriors.
As people expected when the odds were evened between Durant and his matchup, he faltered again just like the Thunder days. The end was poetic with the shot to tie the game missed the entire rim, considering Kyrie Irving's comment about taking the last shot.
Author: JordanThrilla Staff