The sports world is reacting to news of Alex Caruso arrested for weed possession by Texas A&M University Police, and people couldn't be more shocked. According to arrest records Alex Caruso had 2 ounces of weed on him, and was released from jail after paying $4,200 bond.
At the moment details on why Alex Caruso was on Texas A&M's campus aren't known, but based on the fact that he had weed he was probably ready to party with some college students, had just bought some, or was trying to sell it. Don't let the balding head fool you, because Alex Caruso is only 27 even though he looks much older. He's like the NBA version of One Punch Man.
Take a look at Alex Caruso's mugshot for the marijuana possession and his arrest record.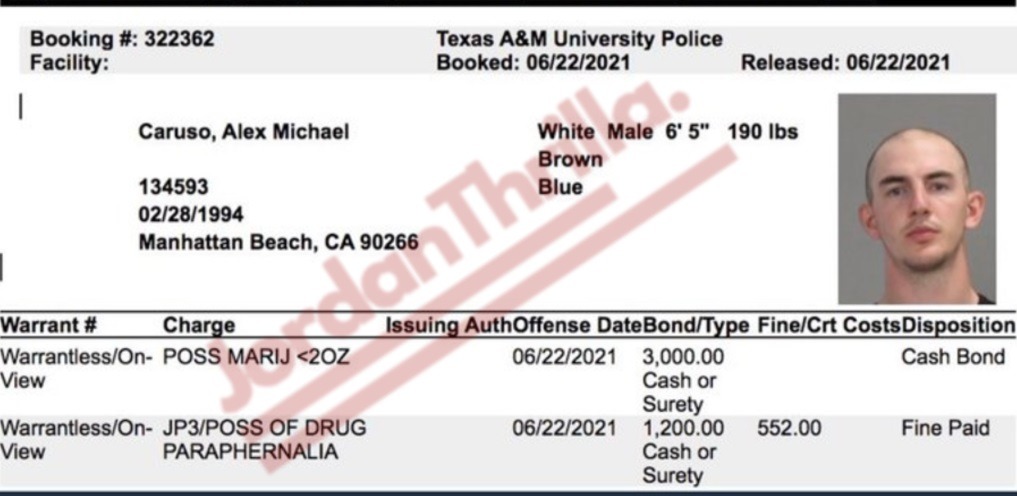 Here were some social media reactions to Alex Caruso's weed arrest.
lebron having to leave cancun to bail alex caruso out of jail pic.twitter.com/VsYNKCRCab

— buckets (@buckets) June 23, 2021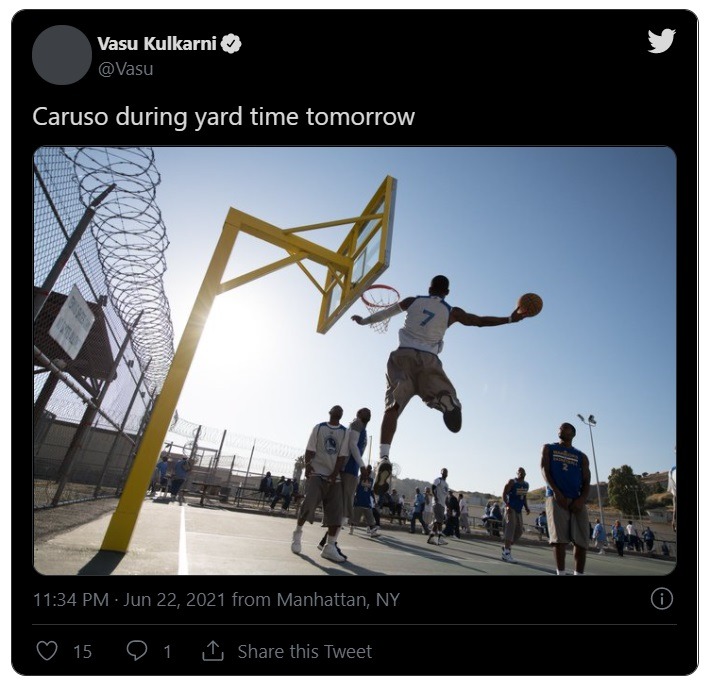 At the moment there is no word on how NBA will handle Alex Caruso's arrest for marijuana possession. Naturally the first thing that might happen is a drug test to confirm if Alex Caruso smoked weed or not. It could end up being a fine or suspension that starts at the beginning of next season.
Alex Caruso doing drugs adds a very unexpected twist to his legend LA.
Author: JordanThrilla Staff