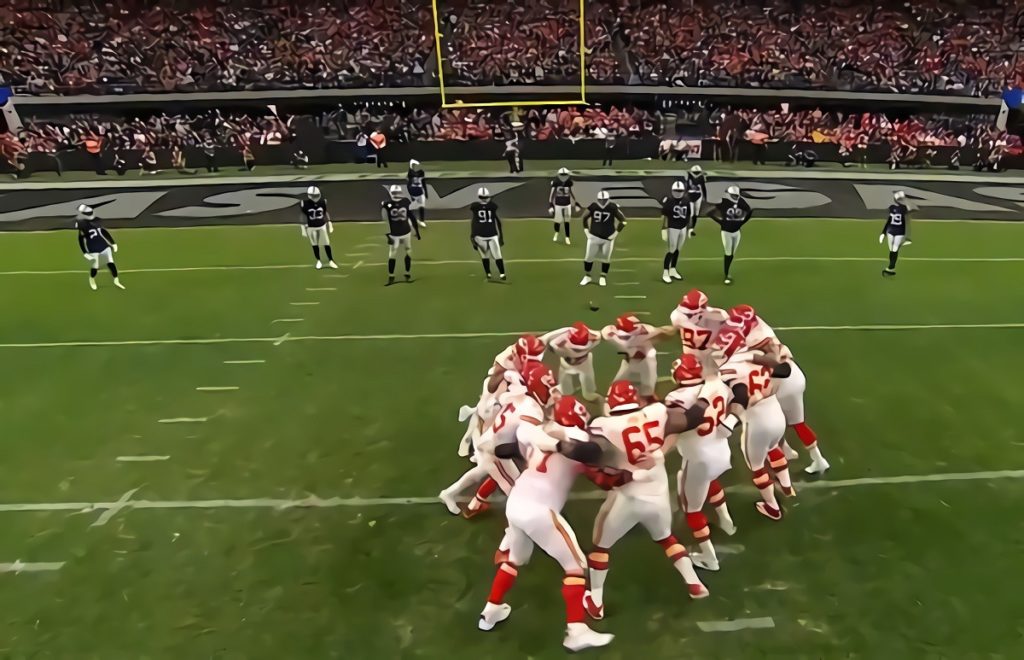 Andy Reid is widely known amongst NFL fans as one of the most unique play callers in NFL history. The things he attempts during games that sometimes lead to touchdowns always leaves people stunned. During Chiefs' latest game versus Raiders he pulled a move right out of childhood memories, and it actually worked.
Does Chiefs' "Ring-Around-The-Rosie" Move Prove Andy Reid is the Play Calling GOAT?
Image you're lining up on defense, and witness the offensive team holding hands and running around in a circle. That would surely leave you perplexed about what will happen after. Andy Reid employed this technique when he had the Chiefs do a 'Ring-Around-The-Rosie' before Patrick Mahomes threw a quick touchdown pass. Surely this play will likely be exploited in the next Madden NFL release if developers include it.
The History of the Ring-Around-The-Rosie Game's Origins
The origins of the Ring-Around-the-Rosie game have long been debated. Some say the game dates back to the 16th century, and is a reference to the black plague. Others believe it was created much later, in the 19th century. Despite the uncertainty surrounding its creation one thing is for sure, the game is still enjoyed by children around the world today.
In the game, each player stands in a circle and holds hands, singing the song "Ring-Around-the-Rosie." As they sing, they move in a circle, eventually ending in the center, where one person is chosen to be "it". Whether the game was created in the 1500s or 1800s one thing remains the same, its timeless appeal.
It's a simple game that anyone can learn and enjoy, regardless of when it was first created. So the next time you hear the tune Ring-Around-the-Rosie, why not join in? After all, it's been around for centuries and isn't going anywhere anytime soon. Plus now we have seen NFL players don't mind doing it too.