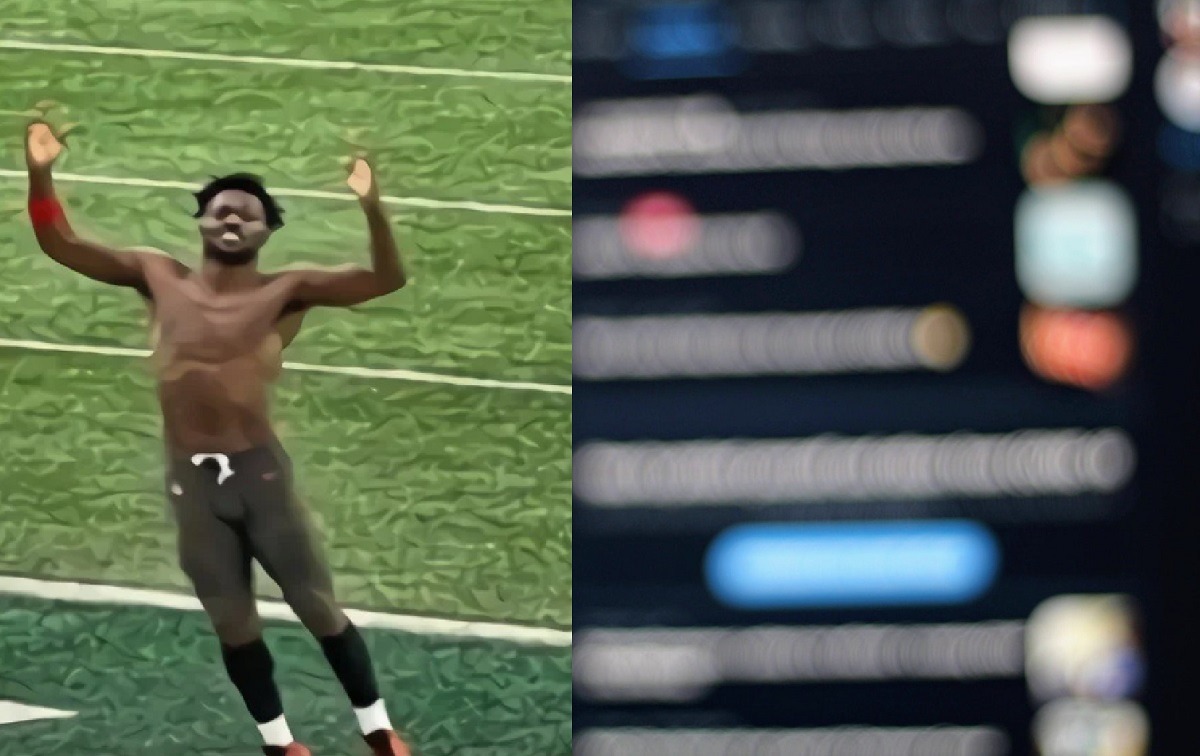 It's been few days since Antonio Brown took off his uniform in the middle of a game, and ran off the field. Not too long after that happened Bruce Arians announced that AB was no longer a member of the Tampa Bay Buccaneers. Since then the only story the world heard was Bruce Arians' side of things, which made it seem like Antonio Brown quit. However, today the world finally got to her Antonio Brown's side of what happened, and it paints a completely different picture.
Open Letter Exposes Tampa Bay Buccaneers Medical Staff Injected Antonio Brown with Dangerous Painkiller and Bruce Arians Lied
In a lengthy message on social media Antonio Brown clarified why he ran off the field, literally chucking the deuces as he exited. The powerful letter exposed that Tampa Bay Bucs medical staff injected Antonio Brown with a dangerous painkiller NFLPA has warned against. He also revealed that Bruce Arians lied about not knowing about his ankle injury. The letter alleges Bruce Arians tried to force Antonio Brown to play injured.
Bruce Arians Allegedly Cut Throat Taunted Antonio Brown
When Antonio Brown left the field midgame, he claims that was only after Bruce Arians cut him for not going into the game. This was despite the fact that Antonio Brown let Bruce Arians know he was in too much pain to play due to his ankle injury.
In addition Antonio Brown alleges that Bruce Arians did the "cut throat" taunt towards him while telling him he would be fired for not going into the game injured. He also didn't call medical staff to help when AB complained about his ankle being in severe pain.
Coupled with Antonio Brown getting injected with a dangerous painkiller by Tampa Bay Buccaneers medical staff, this seems like an orchestrated attempt to have Antonio Brown play under dangerous conditions to his health. Essentially AB may have actually done the right thing in that situation.
Here's a screenshot of Antonio Brown's open letter explaining what happened on his last day as a Bucs player.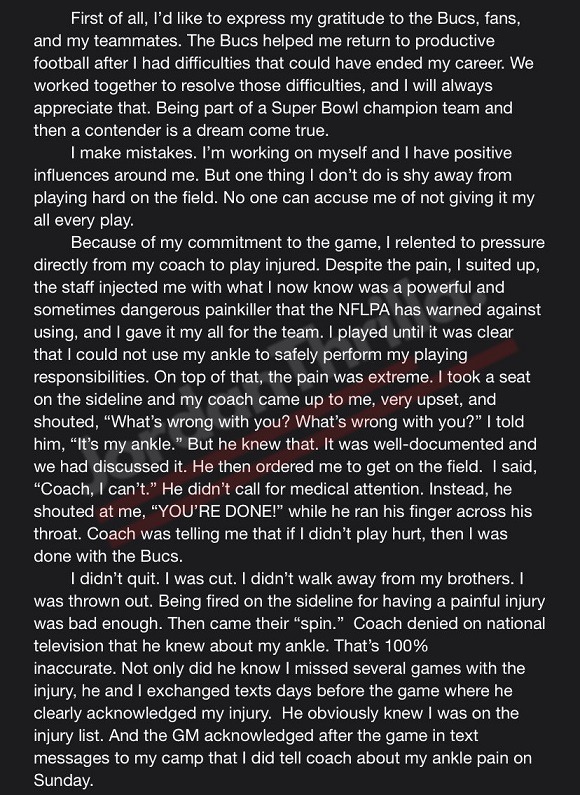 If what he's saying is true, AB is definitely the innocent victim in this situation who an NFL franchise was trying to take advantage of. The craziest part about all this is Bruce Arians lying about not knowing about Antonio Brown's ankle injury despite the allegations they texted about it. Bruce Arians 'cut throat' taunting Antonio Brown is wild as well. Perhaps there was still tension over the fake vaccination card?
It might be safe to say AB will land on another NFL team very soon, because this might not be a situation that was caused by him. It was possibly caused by his coach not caring about his health.
Authors: JordanThrilla Staff