Did Tom Brady get plastic surgery at some point in the past 20 years? An old video shows that Tom Brady looked like Yao Ming back in the day. As you'll see the evidence below is undeniable, and a bit strange considering Tom Brady isn't of Asian descent.
As a young man in the NFL Tom Brady's face was much rounder and his cheeks a lot fatter, the same features you see on Yao Ming's face. Judging from the old video it appears Tom Brady has cheek implants now, along with other plastic surgery work done to his face, or so it seems.
Take a look at the evidence.
Take a look at the 2002 Tom Brady side by side with Yao Ming. You can see the striking resemblance clearly.
Now take a look at 2002 Tom Brady side by side with 2021 Tom Brady.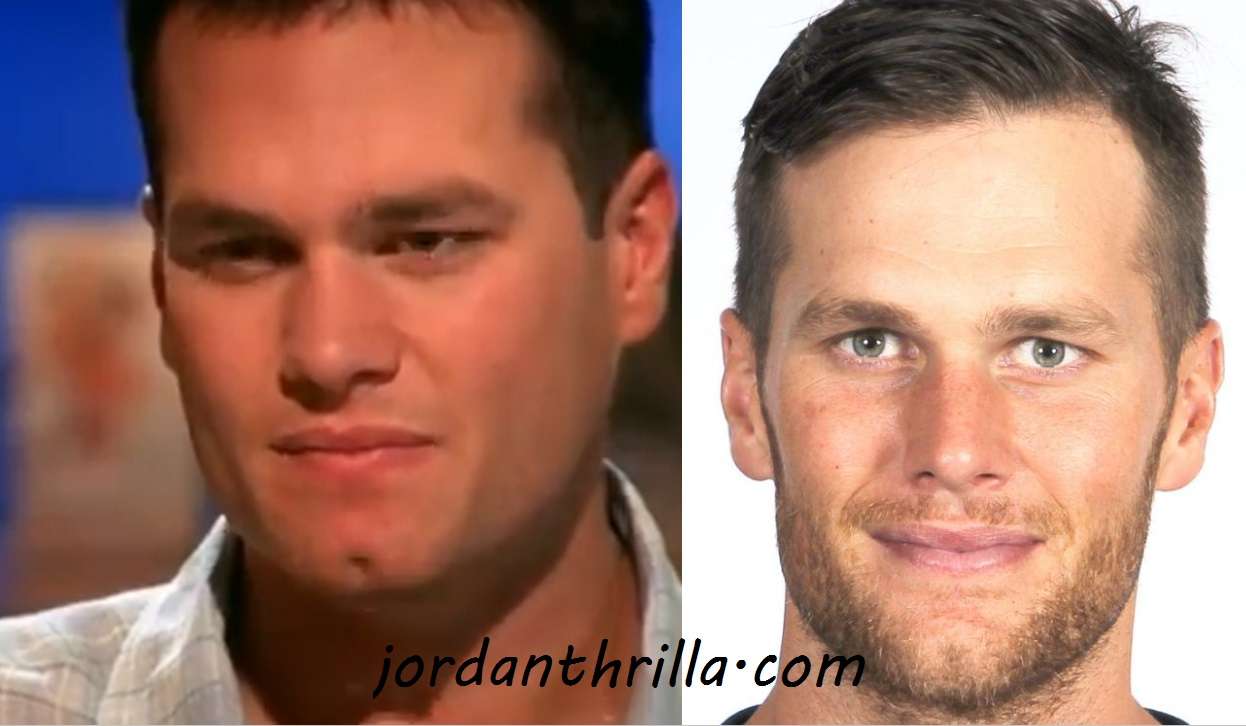 From 2002 to 2021 he transformed into a completely different person. It appears his cheek bones became more prominent, his chin and jawline became smaller, and he got a frontal hair transplant among other things.
Tom Brady looked like Yao Ming, then apparently changed his appearance slowly as the years went by. Most likely Tom Brady got plastic surgery during the offseason, with the most major work being cheek bone implants. Watching that old 2002 interview just highlights how much his appearance changed.