Sad news has hit the wrestling world that ECW's Jerome Young aka New Jack is dead at 58 years old. While the news is caught everyone by surprise some conspiracy theorist believe that New Jack predicted his own death. The proof may be in the some New Jack's last posts on social media, which we will show you below.
What Was Jerome Young aka New Jack Cause of Death?
According to reports New Jack died of a heart attack while he was in North Carolina. His wife Jennifer Young revealed the sad news. Heart disease is one of the leading causes of natural death in the United States, with 1 in every 3 deaths attributed to heart attacks. Every year the health condition takes the life around 800,000, but only about 160,000 of those are people under the age of 65.
The Evidence Supporting the Jerome Young aka New Jack Predicted his Death Conspiracy Theory
Just yesterday New Jack made post about him and his wife spending the past week together on social media. He showed pictures of them swimming, lying in bed together, making out, and just going for a walk. Some people believe that New Jack knew he was spending his last moments with her, and wanted to make sure they were special.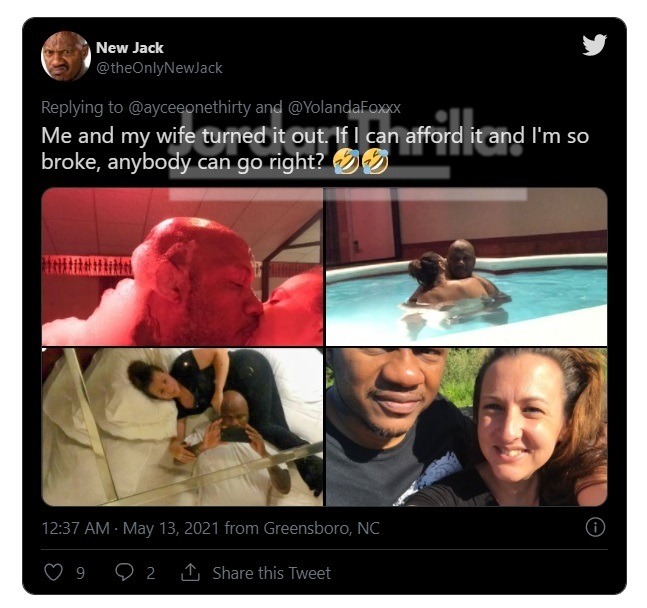 New Jack's legacy in entertainment wrestling will never be forgotten. He was one of the pioneers that made the ECW brand become so popular. He was known for putting on some of the most shocking wrestling matches ever, and pulling dangerous crazy stunts during his matches. He was like another version of Cactus Jack. Videos of the dives he took during his career still get millions of views on YouTube.
RIP New Jack. Gone, but will never be forgotten.
Author: JordanThrilla Staff