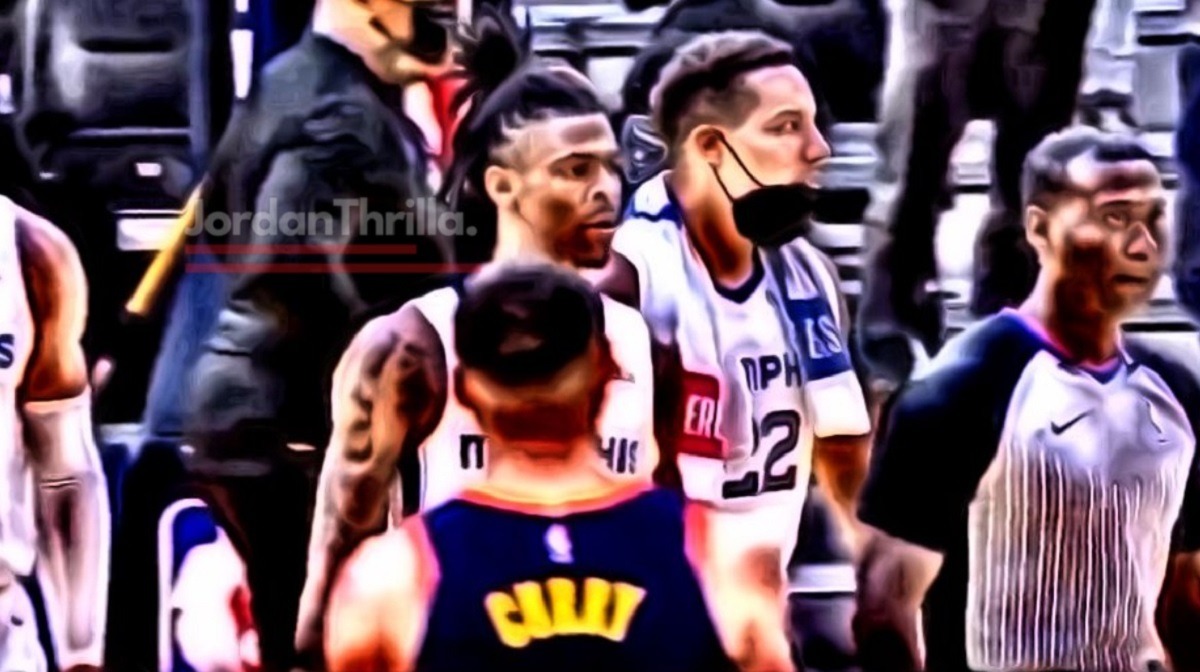 May 21, 2021 was the day Stephen Curry's legacy took its biggest blow. It was also the day Ja Morant made the playoffs before Zion Williamson. In the final moments of his now past legacy Stephen Curry saw Ja Morant scoring two clutch baskets to put the game away in overtime. On one of those shots he was the defender. The most embarrassing moment came before that when Ja Morant's ball fake tricked Stephen Curry and Draymond Green at the same time. On this night he was the veteran and they were the rookies.
They said Stephen Curry was MVP this season. He's known as the greatest shooter ever. He just won the NBA scoring title. However, now he's also the guy who lost a 3-1 lead in the finals, and who lost to a 9th seed team led by a sophomore player in a Play-in tournament.
Take a look at a story line of the most notable moments from Ja Morant destroying Stephen Curry's legacy in a play-in game.
This incredible ball fake was the prelude to how Ja Morant was on a mission to tarnish Stephen Curry's legacy.
Then came the clutch floater shot in the 4th quarter that tied the game.
Then came the final shot to seal the win eliminating Stephen Curry's Warriors from play-in contention.
Ja Morant finished the game with 35 points, 6 rebounds, and 6 assists on 48% shooting. He took 10 three's making 5 of them at a 50% clip. He had 5 turnovers some of which were careless, but he also had 4 steals that led to points off defense for his team in some cases.
Stephen Curry finished the game with 39 points, 4 rebounds, and 5 assists on 46% shooting. Despite the noteworthy numbers this loss still takes a major affect on his legacy. Just imagine what people would be saying if Lebron James lost a do or die game to 9th seed led by a sophomore player.
Without Klay Thompson or Kevin Durant there Stephen Curry can't consistently lead his team to wins.
Author: JordanThrilla Staff